University Merger Promises Transformational Opportunities for South Australia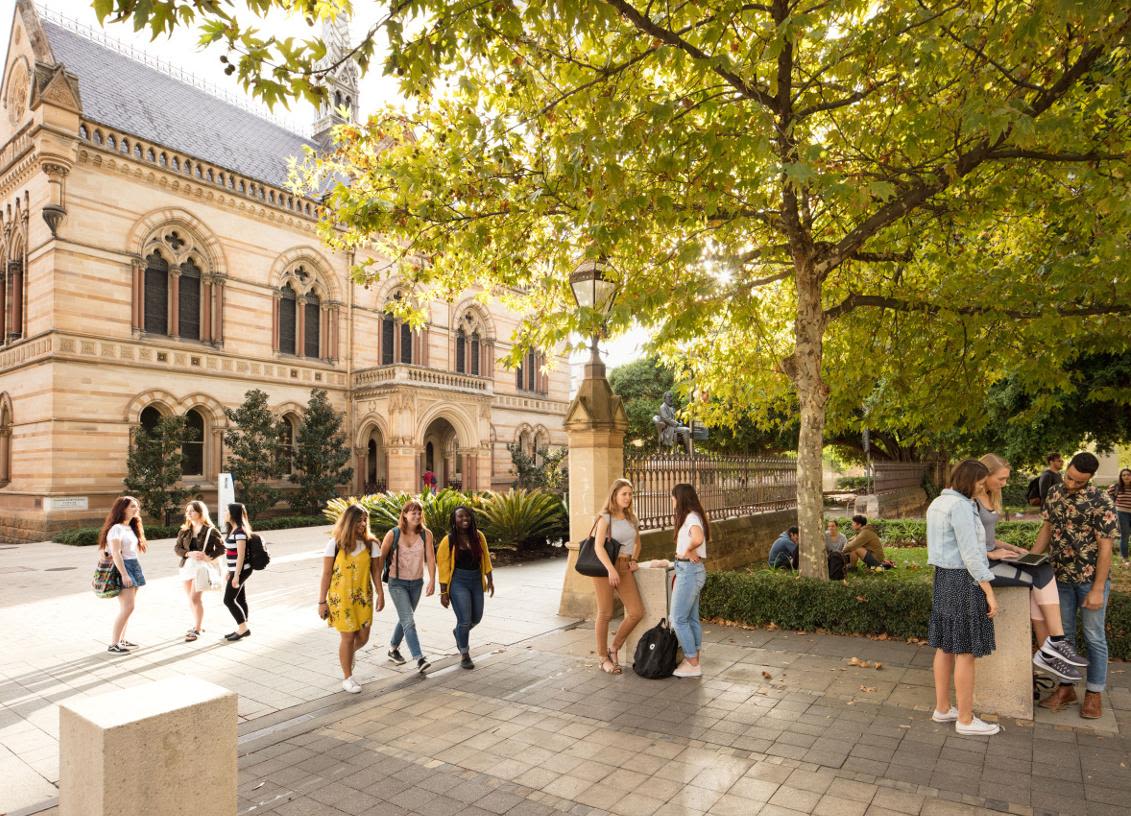 The tie-up between the University of Adelaide and the University of South Australia can create a stronger, more competitive institution in the state, argue the respective Vice Chancellors, Professor Peter Høj and Professor David Lloyd.
The road to potential merger of public universities in South Australia has been a long one. In what could be described as a prescient twist of fate, Professor Peter Høj and Professor David Lloyd, both find themselves in the right place at the right time with the right vision to bring reimagined education, research and innovation to the state.
In 2012, Lloyd was appointed Vice Chancellor of UniSA (the equivalent of a university president in the U.S.). His predecessor was Høj who moved to lead the University of Queensland. A little over a decade later, they are at the helms of two of South Australia's leading universities and are ready to drive one of the largest changes to tertiary education in Australia in more than 30 years – the creation of a new Adelaide University.
"By combining the strengths of our institutions, we would unlock benefits far beyond collaboration and scale," says Høj. "It would allow us to make transformational investments in teaching and research more feasible than they would be for each institution individually."
Legislation and regulatory approvals are still required to establish the new university, but it aims to open its doors in 2026 with more than 70,000 enrolled students and close to 7,000 staff. That would make it one of Australia's largest universities — and an important source of skills and innovation for the country's second-smallest state and Australia more widely.
"Scale matters" in Australian universities
The creation of a potential new university aims to address a long-term challenge in South Australia. It is home to just 1.8 million people and supports three public universities. The state's Labor Government, which was elected with a majority in 2022, had campaigned to make an amalgamation between two or more institutions a priority, as part of a plan to turn the state into a more competitive destination for education.
Rather than wait for a public commission to rule on their futures, the universities of Adelaide and South Australia began talks and resolved to support the government's plan. As Lloyd explains: "Under current Australian university funding arrangements, we believe that our state is not big enough to service three excellent universities and for them to attain the scale to be visible — nationally and globally — into the future."
Australian institutions faced an added challenge during the pandemic, when many international students were shut outside its closed borders. Both of these universities "emerged from the shock of the pandemic in positions of relative financial and institutional strength," Høj notes. "But in the context of the Australian funding model for the university sector, scale matters."
Unlike many of America's flagship public universities, Australia's are not supported by sizable endowments to support their financial health. They have historically relied on government for most of their funding. In the 1980s, 90 percent or more of operating revenue in an Australian public university came from the federal government. But this has changed. Public funding has fallen, leaving universities more reliant on fees — particularly from international students.
"Australia's funding environment makes it extremely challenging to remain comprehensive, excellent and small," the Høj explains. "It is becoming increasingly demanding for a university of our size to deliver ground-breaking research, supported by contemporary facilities." Scale is needed to achieve "long-term financial sustainability until we have stronger philanthropic drive in Australian universities."
The proposed Adelaide University would benefit from the efficiencies that come with scale — and from a bigger profile. It would draw talented staff and students, be able to invest more in teaching and research, and compete more successfully for public funding. All told, estimates suggest that the new university's research income will grow by around $75 million in Australian dollars ($48 million U.S.) annually following the merger.
"There is a real opportunity here," says Lloyd. "You do find that the bigger an organization is, the more it can spend its money on the academic purpose, rather than on running itself. We can go further and faster on delivering an ambitious vision for education in our state and beyond."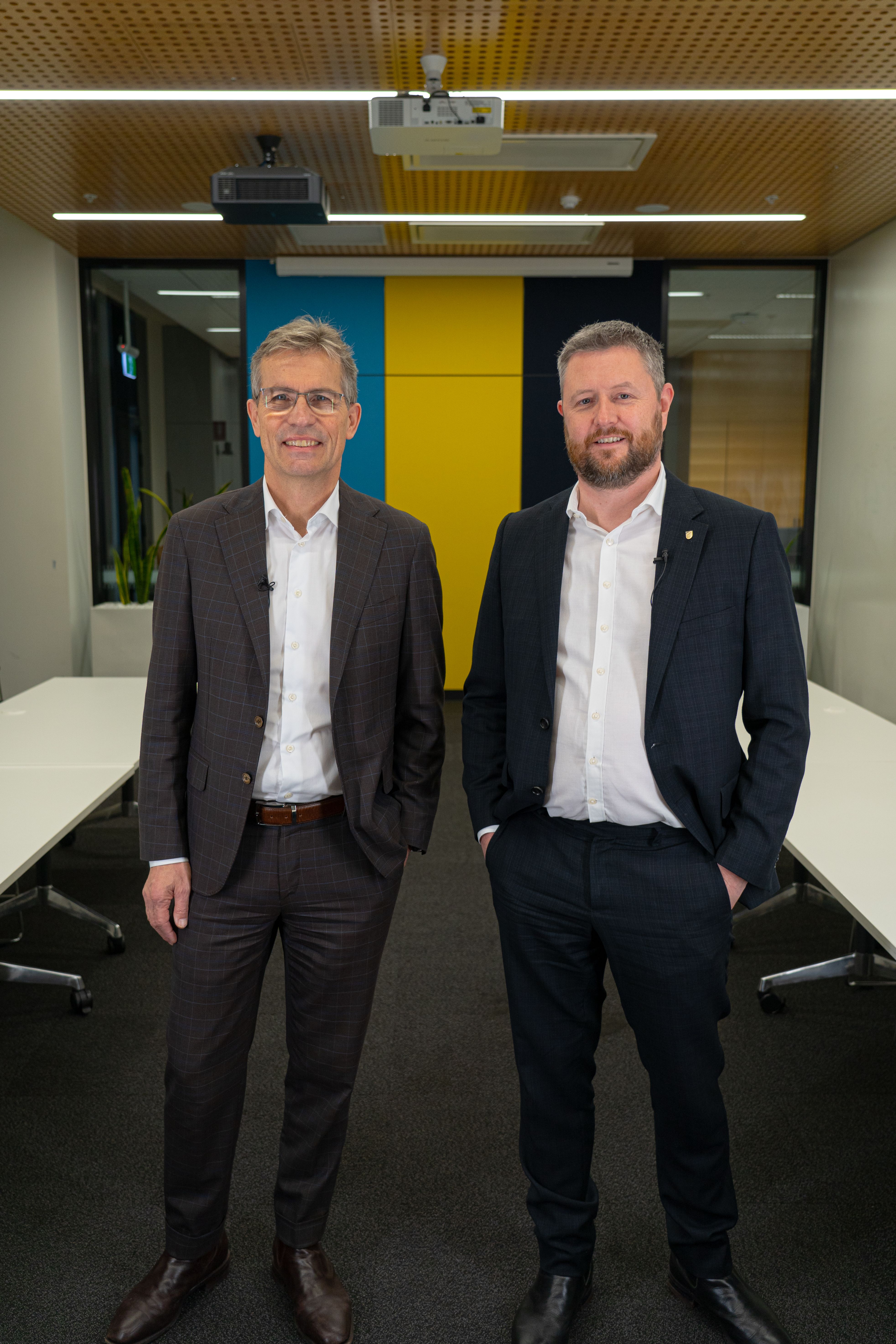 A new digital curriculum
The new institution would be an evolution from its constituent universities, with a transformed curriculum "underpinned by digital capability", as Lloyd puts it. "There are real disruptive digital forces afoot, and any university will have to look very carefully at how they have to renew their entire curriculum and its delivery. The merger is almost a force majeure for us to fast-track this renewal and do it at grand scale."
A new curriculum is expected to offer students greater flexibility in how they choose to study. "We want our educational offering to be 21st-century fit and we intend to make substantial investments to design a digital, adaptable curriculum." It would be co-designed with industry, to meet the state's future workforce needs, and "create the opportunity for students to engage with industry through placements and internships," says Høj.
Digital capability would help shield the institution against future external shocks and would also bolster the new university against demographic challenges.
Few Australian students travel between states to study, meaning domestic student growth is typically linked to population growth. Yet South Australia is projected to have the second-lowest population growth rate among Australian states and territories, threatening the long-term financial sustainability of its universities. "Increasing growth in online education removes this constraint," Høj argues. "We believe that if we land this well, we will be well positioned to be competitive in a changing landscape."
The goal is for the new Adelaide University to take a place in the top-100 global universities from the get-go. It will also join the Group of Eight set of research-intensive Australian universities. In the less-measured areas of student experience and long-term graduate success, Lloyd and Høj believe that the newly merged university can achieve top results.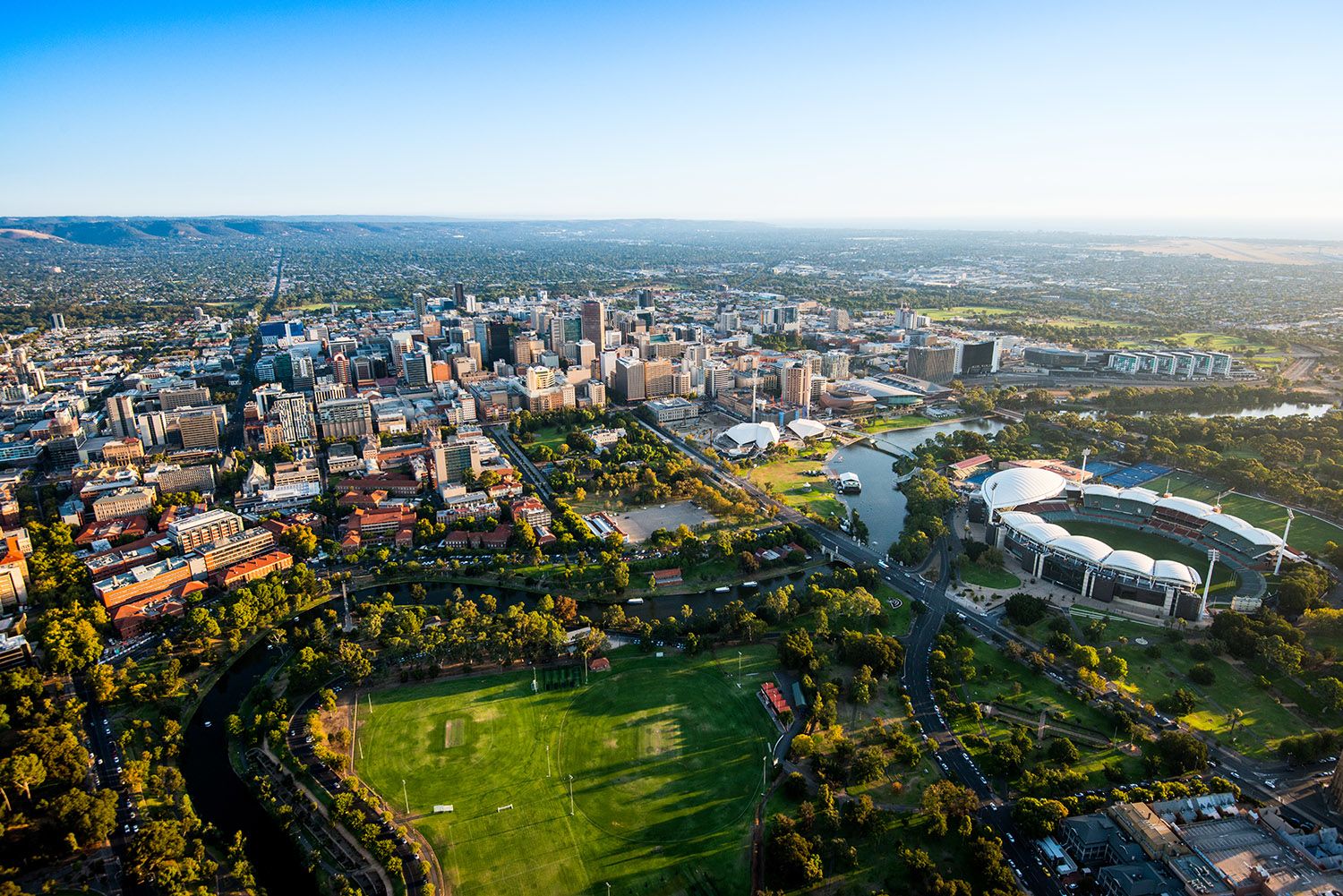 Supporting South Australia's economy
The proposed Adelaide University would be a source of talent and innovation for South Australia, at a time that it needs both. The state faces a skills shortage as it is, but it will also be the site of Australian nuclear-powered submarine construction, under the trilateral defense agreement between Australia, the U.K., and the U.S. (AUKUS) — demanding a major capability uplift. "State and federal governments know that building the requisite skills base is critical, particularly when our levels of tertiary education attainment in South Australia lag behind the national average," says Høj.
Research at the new university would be informed by the evolving economic and social priorities that impact South Australia. This includes areas such as energy transition and sustainability, defense and national security; space and advanced technologies; and emerging and critical technologies.
"Improving accessibility for low-income students and First Nations people — Aboriginal and Torres Strait Islander peoples — will be necessary in building the skills base and is an ambition that will be embedded in the new institution's DNA", Lloyd argues. At the same time, Adelaide University would aim to draw international students from an increasingly diverse range of countries beyond China and India, which currently stands as the top countries from which Australia receives its international students.
That constitutes an important source of revenue to the state. The education of international students is Australia's largest services export, worth around AU$29 billion in 2022 (and more before the pandemic). South Australia earned AU$1.4 billion from the sector between 2021 and 2022. As South Australia looks to grow its population, "educating international students gives us an opportunity for skilled migration," says Høj.
"The scale of the proposed Adelaide University will contribute significantly to South Australia through creation of a highly-skilled workforce and high-wage jobs — and a strengthened skills base for the state's leading future industries." Estimates suggest that it could contribute an additional AU$500 million (US$319 million) annually to the South Australian economy by 2034.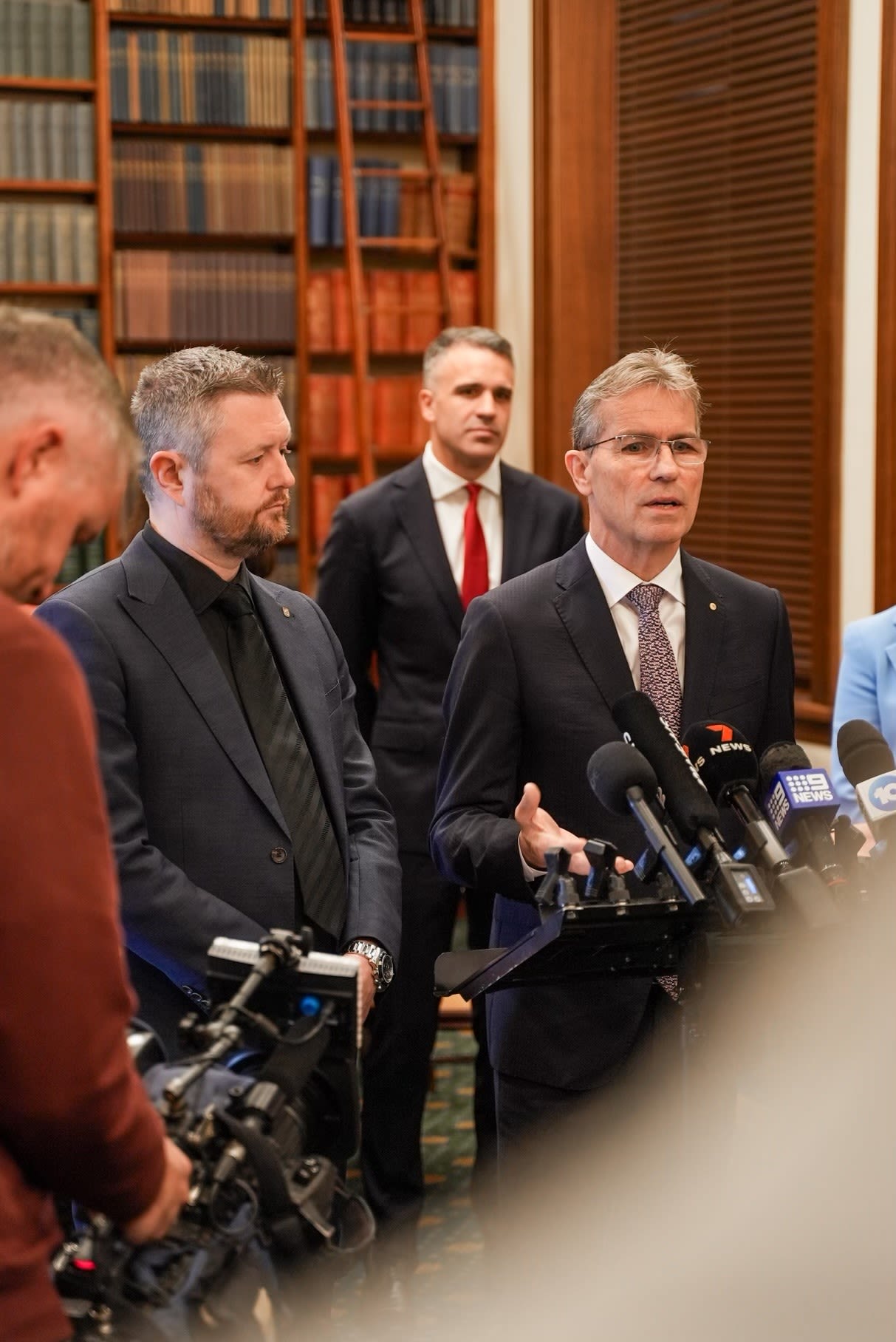 The path towards a merger
To provide certainty to staff, both university councils have pledged that no staff member will be made compulsorily redundant because of the amalgamation. This applies for the first 18 months after Adelaide University opens. After that, the intention is success will lead to growth in employee numbers.
There is still a long path ahead, starting with legislation and registration. A parliamentary committee scrutinizing the creation of the potential new university is due to report by mid-October of this year. After the passage of enabling legislation, the constituent universities must then build their new curriculum and integrate their systems. Adelaide University would use both of their existing main and regional campuses.
"We are fortunate that the majority of our facilities on our main campuses are on the same street in the Adelaide central business district," reflects Lloyd. Under the right circumstances, "the merger will turn the city into a major destination for education and research."
The bottom line
Benjamin Franklin once said that "an investment in knowledge pays the best interest". The lived experience of the respective Vice Chancellors (Presidents) is exactly that.
A new Adelaide University provides a once-in-a-lifetime opportunity to extend that experience to countless future students, which combined with greater innovation will ensure prosperity for all South Australians – both economic and social.
Seen through that lens, the pair strongly believe that the risks of a very large-scale merger are more than offset by the opportunities a new combined university would create for South Australians and their state for decades to come.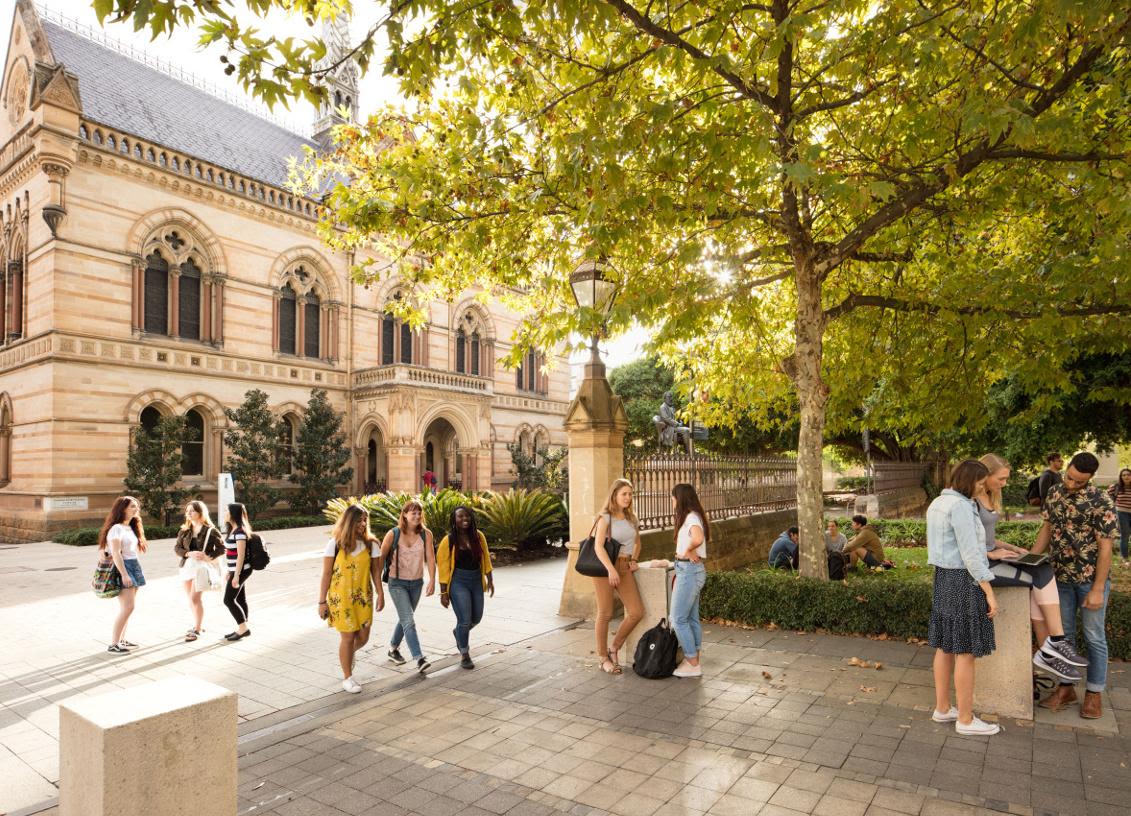 The University of Adelaide:
The University of South Australia:

This content was paid for and created by The University of Adelaide. The editorial staff at The Chronicle had no role in its preparation. Find out more about paid content.