Shifting the Balance of Power
at Work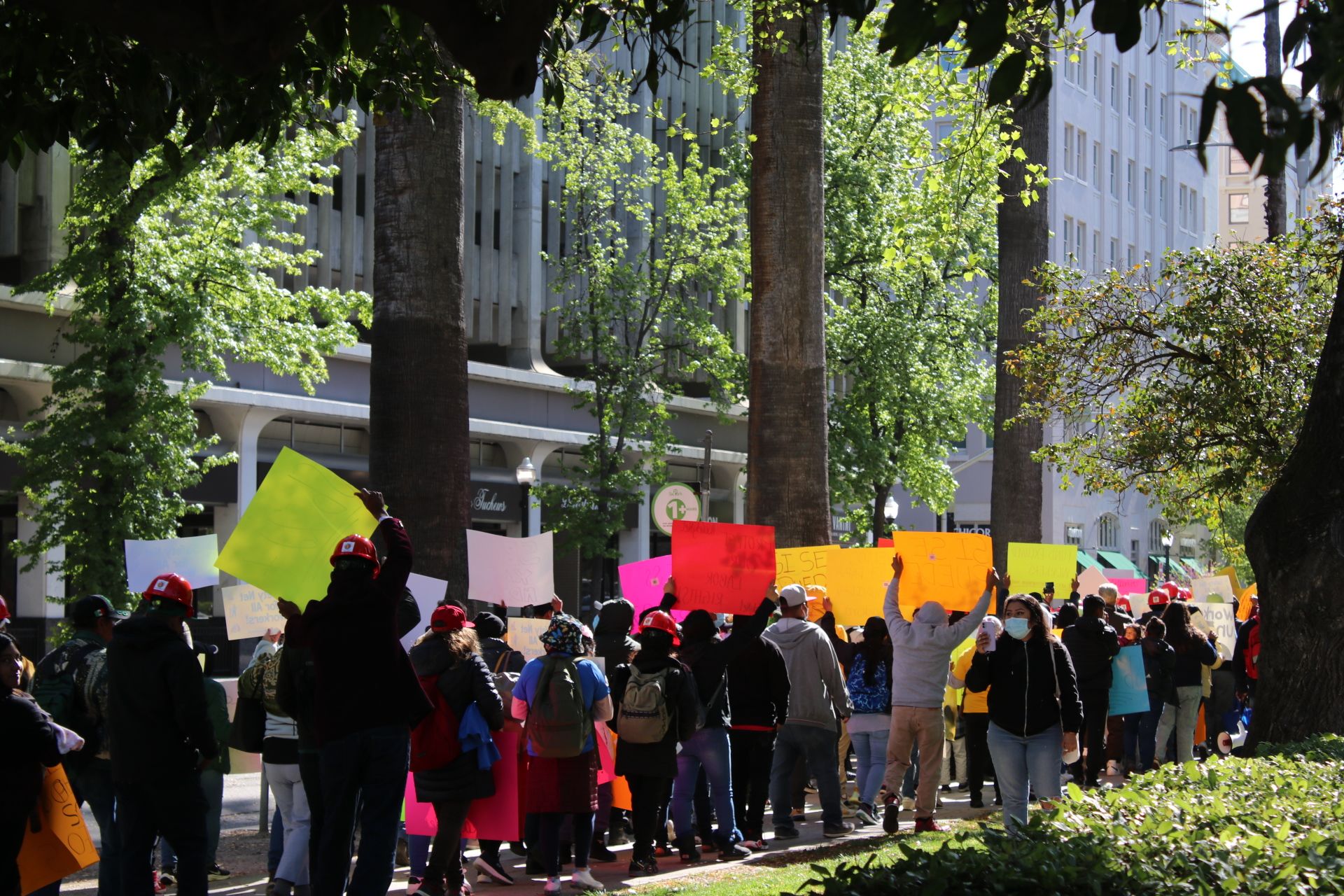 All workers — no matter race, gender, or immigration status — should have a say in the working conditions that impact them and their families. Workers know best what is needed to create safe and productive workplaces and should be able to speak up when things aren't right and organize without fear or intimidation. And yet, too many workers experience low wages and wage theft, hazardous conditions, discrimination, and harassment.
The National Employment Law Project (NELP), a member of the California Coalition for Worker Power (CCWP), issued a report in November 2022 that shows just how widespread workplace retaliation in California is, and how much the expectation of retaliation affects workers' willingness to speak up. After surveying 1,000 working adults in California and drawing from focus groups in six languages, the report illustrates the consequences of virtually unchecked employer power. Workers feel bullied into silence. Nearly two in five workers have experienced workplace violations, yet only 10% reported those violations to a government agency. Of those who took the risk of coming forward, more than half experienced some form of retaliation.
Workers said that if they did not have to worry about running out of money for rent and other basic needs as a result of retaliation, they would be far more likely to report workplace violations. Concerns about being fired or disciplined prevented more than 40% of workers from joining their colleagues to push for job improvements. An even greater share of Black and Latino workers — 55% and 46%, respectively — said the risks for speaking out were too high.
These numbers reflect a brutal reality, but individual stories are even more compelling.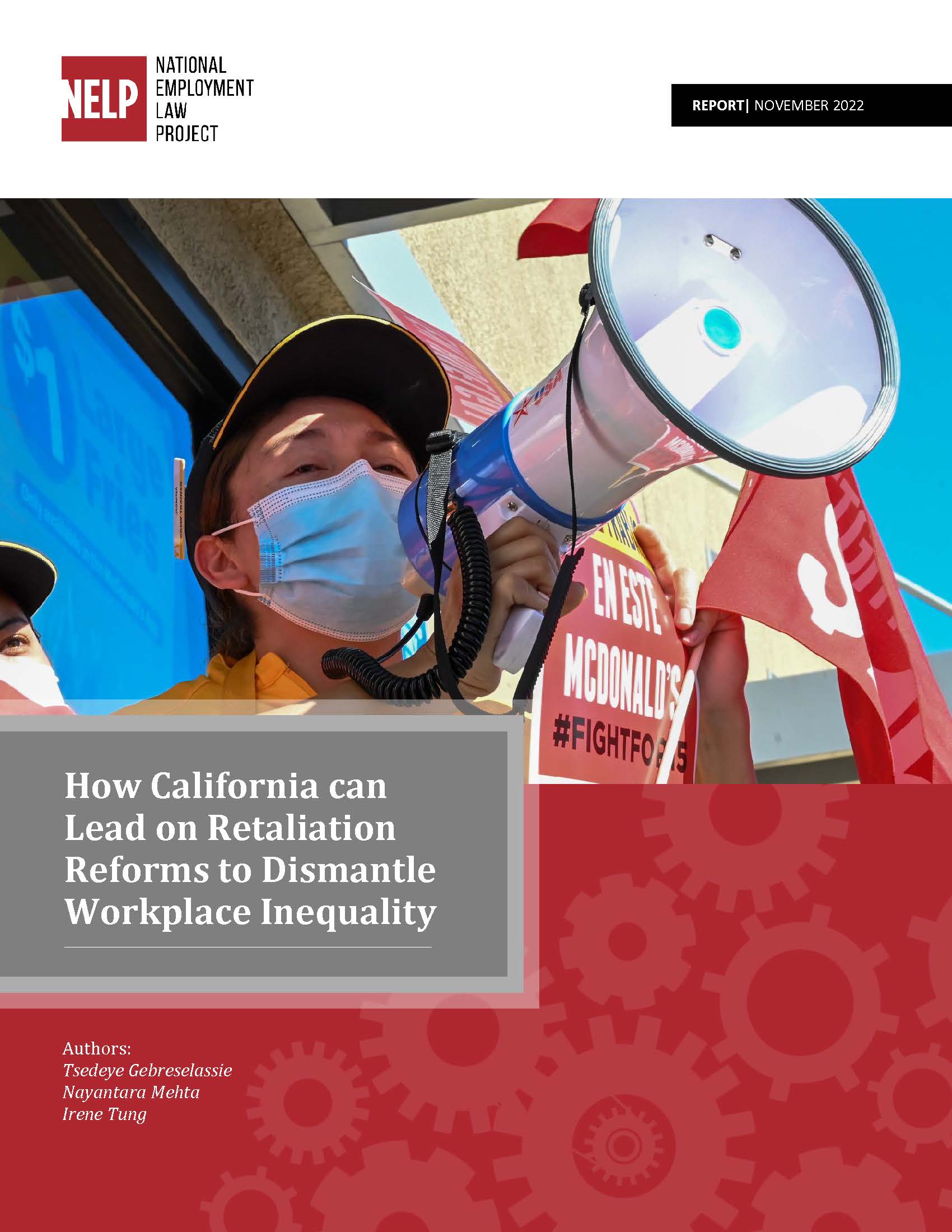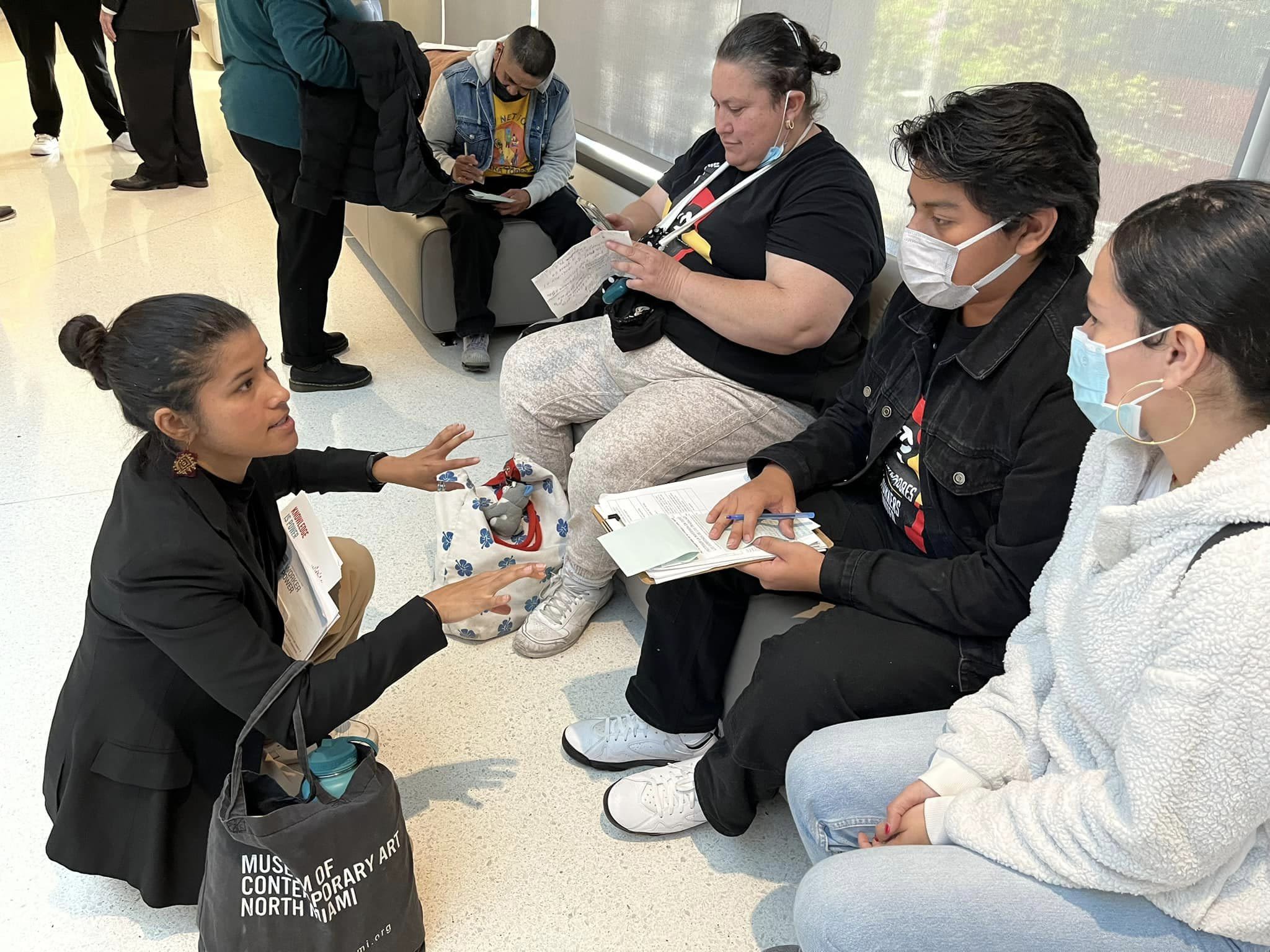 Erika Gutierrez, a worker at Hannam Chain, a Korean grocery store in Los Angeles, received a subpoena to testify before an agency about her workplace, as had several of her coworkers, and she showed the subpoena to the office manager. On the day of her appearance, she spoke to her manager, who acknowledged her need to leave work and provided no other guidance. She testified and returned to work, clocking out at the end of her day. Coworkers who had testified before her had not clocked out when they went to testify; Erika followed suit. She later received a letter from her employer accusing her of timecard fraud and now worries she may lose her job. She believes she is being singled out and retaliated against because of her leadership in organizing her coworkers, and for speaking out about working conditions.
Too often, employers punish and censor workers when they speak up, and laws do not go far enough to prevent it. Workers of color and immigrants often bear the brunt of intimidation and retaliation. But it doesn't have to be this way. A growing network of worker organizations is moving California toward a vision of work that some of us already have, and that all of us deserve: jobs where we are safe, where we get a say, and where we get paid a fair wage.
CCWP is focused on building the power of workers to improve jobs across the state. CCWP's approach includes developing innovative policy that reduces barriers to worker organizing; dramatically expanding the number and capacity of organizers; and challenging the notion that some groups of California workers should expect bad jobs with low pay.
CCWP has launched a campaign, Our Voice, Our Jobs, to bring attention to how the threat and reality of workplace retaliation act as a barrier to workers being able to advocate for the workplace rights and benefits they are due. CCWP's members include worker centers like KIWA, which builds power with immigrant workers and renters in Los Angeles, and whose members know exactly how retaliation can affect their efforts to transform their workplaces, because they have experienced it directly. Members of other CCWP organizations, such as the Chinese Progressive Association and the CLEAN Carwash Worker Center, also shared their workplace experiences to educate policymakers about why we need change.
Our current system of at-will employment, where employers can fire a worker for practically any reason, undermines workers' ability to speak up about mistreatment, and solidifies long-standing racial inequities in the workplace. Furthermore, the financial consequences of losing a job — a risk many workers must contemplate when they consider speaking up about wage theft, unequal pay, or unsafe workplaces — can be catastrophic for too many workers and their families.
California lawmakers now have the opportunity to pass stronger laws prohibiting harmful employer practices and ensure they are swiftly enforced by our public agencies. Californians need public agencies to be sufficiently resourced and staffed to ensure that the rights we have on paper are real for workers.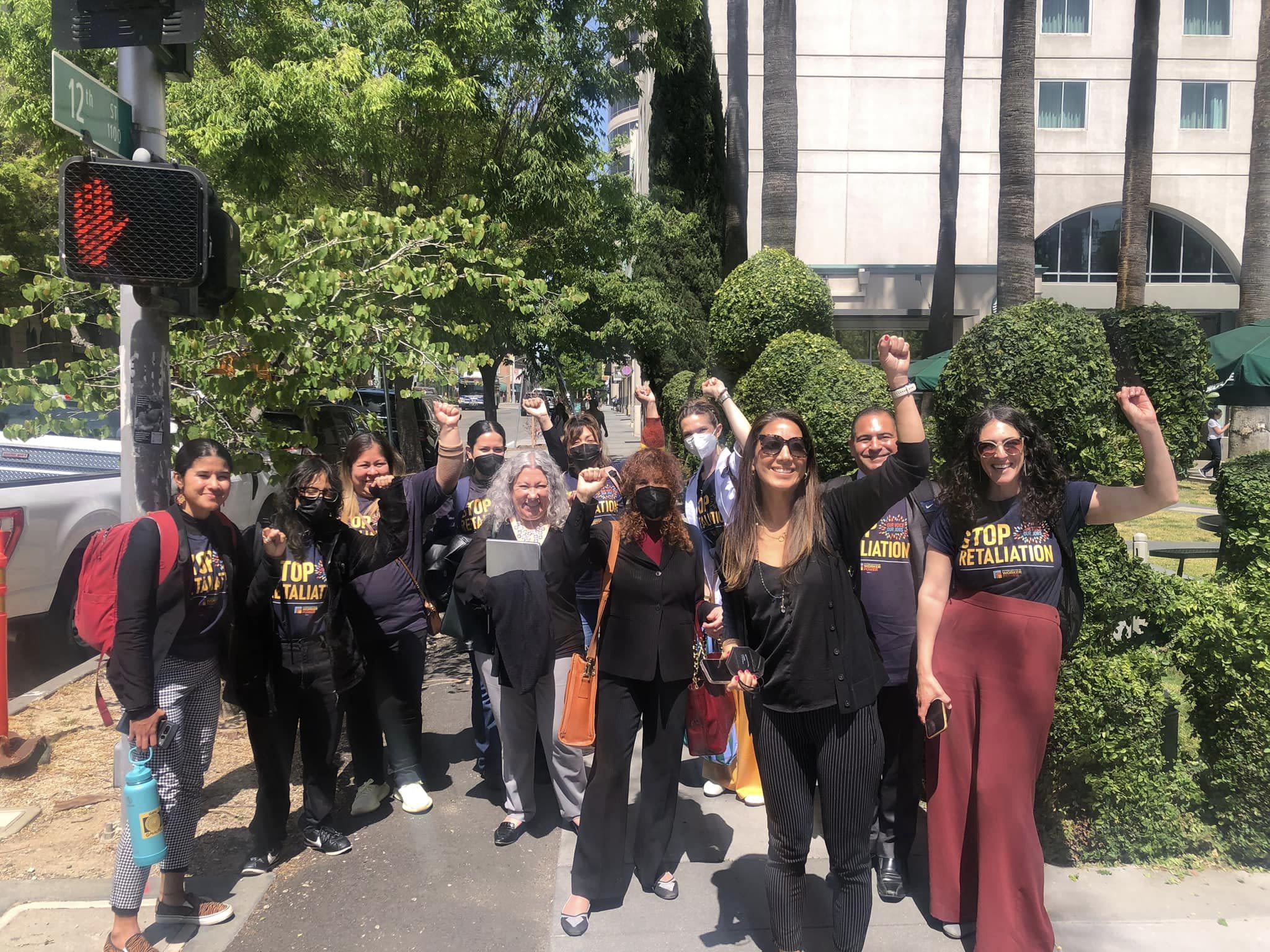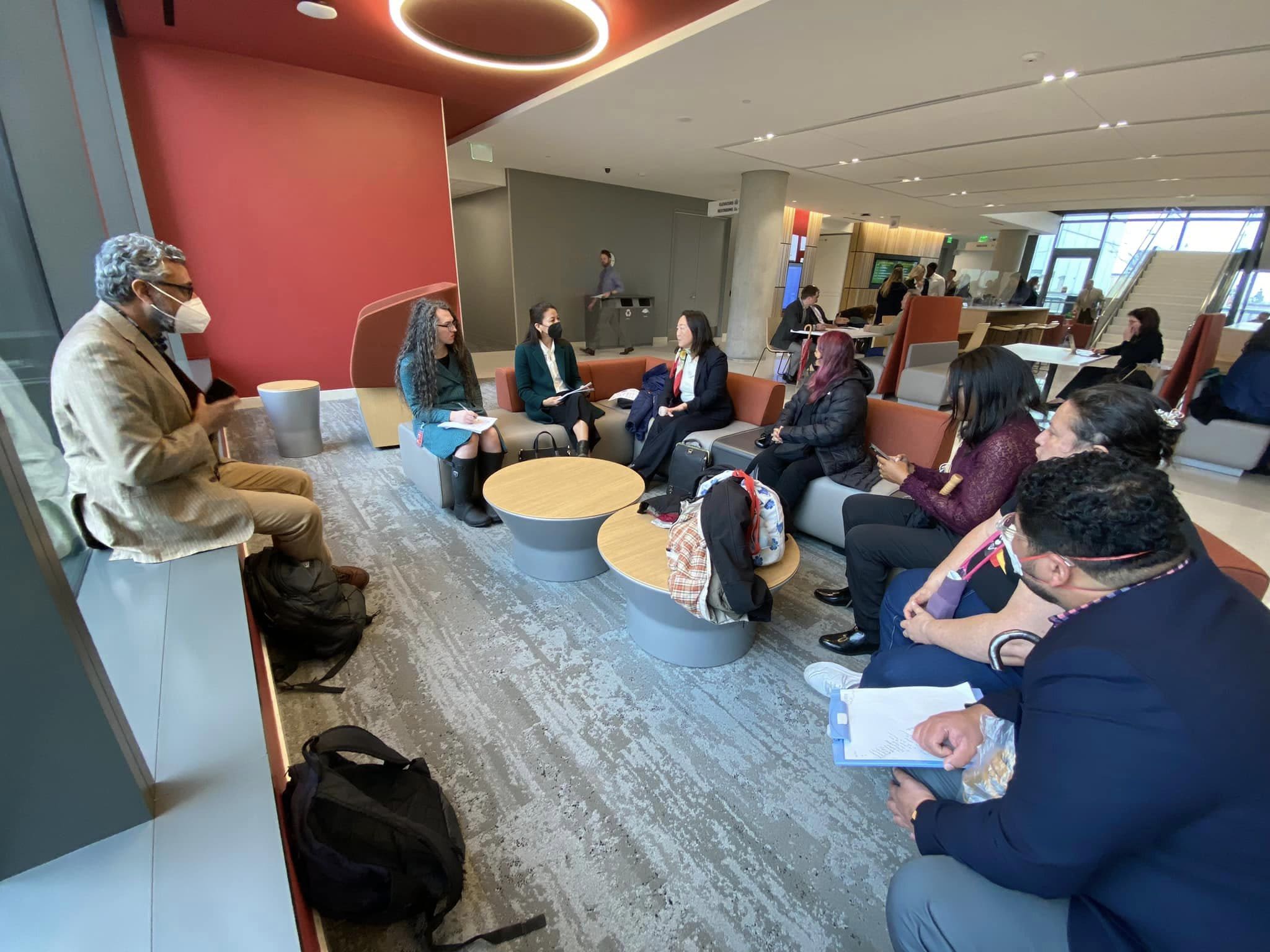 Funders can also play a critical role.
In an opinion piece in the Chronicle in October 2022, the Irvine Foundation's Don Howard and Rachel Korberg of the Families & Workers Fund wrote, "Philanthropy has mobilized to address worker injustices since the Industrial Revolution, playing a vital role, for example, in the settlement-house movement, which brought together low-income workers and middle-class leaders to collectively address workplace problems, among other issues. Philanthropists not only funded direct services but also advocated for worker-safety and child-labor laws that remain essential today."
Funders have an opportunity, just as lawmakers, to effect change once again. As the opinion piece points out, funders can provide resources to organizations focused on furthering workers' rights; support groups that champion labor and employment laws to improve workers' lives; and leverage their platforms to bring people from different sectors and industries together to share best practices and exchange ideas for bringing our workplace realities into alignment with our values.
CCWP's Our Voice, Our Jobs campaign is bringing these solutions to Sacramento and beyond. Workers need to know our rights, and we need to organize — and support from lawmakers and funders can help ensure that all workers are protected.
The California Coalition for Worker Power (CCWP) is a coalition of worker centers, worker advocates, labor policy experts, and labor unions dedicated to ensuring that every worker in California has the power to come together and improve their work conditions and their communities. We believe that all work is valuable and that all working people must have a voice in order for California to succeed in creating a more just and equitable society.
Founded in 1969, the nonprofit National Employment Law Project (NELP) is a leading advocacy organization with the mission to build a just and inclusive economy where all workers have expansive rights and thrive in good jobs. Together with local, state, and national partners, NELP advances its mission through transformative legal and policy solutions, research, capacity-building, and communications.

This content was paid for by The James Irvine Foundation and created by CCWP and NELP. The editorial staff at The Chronicle had no role in its preparation. Find out more about paid content.