Representation Matters
Stony Brook University leads the way in increasing equity in STEM through role models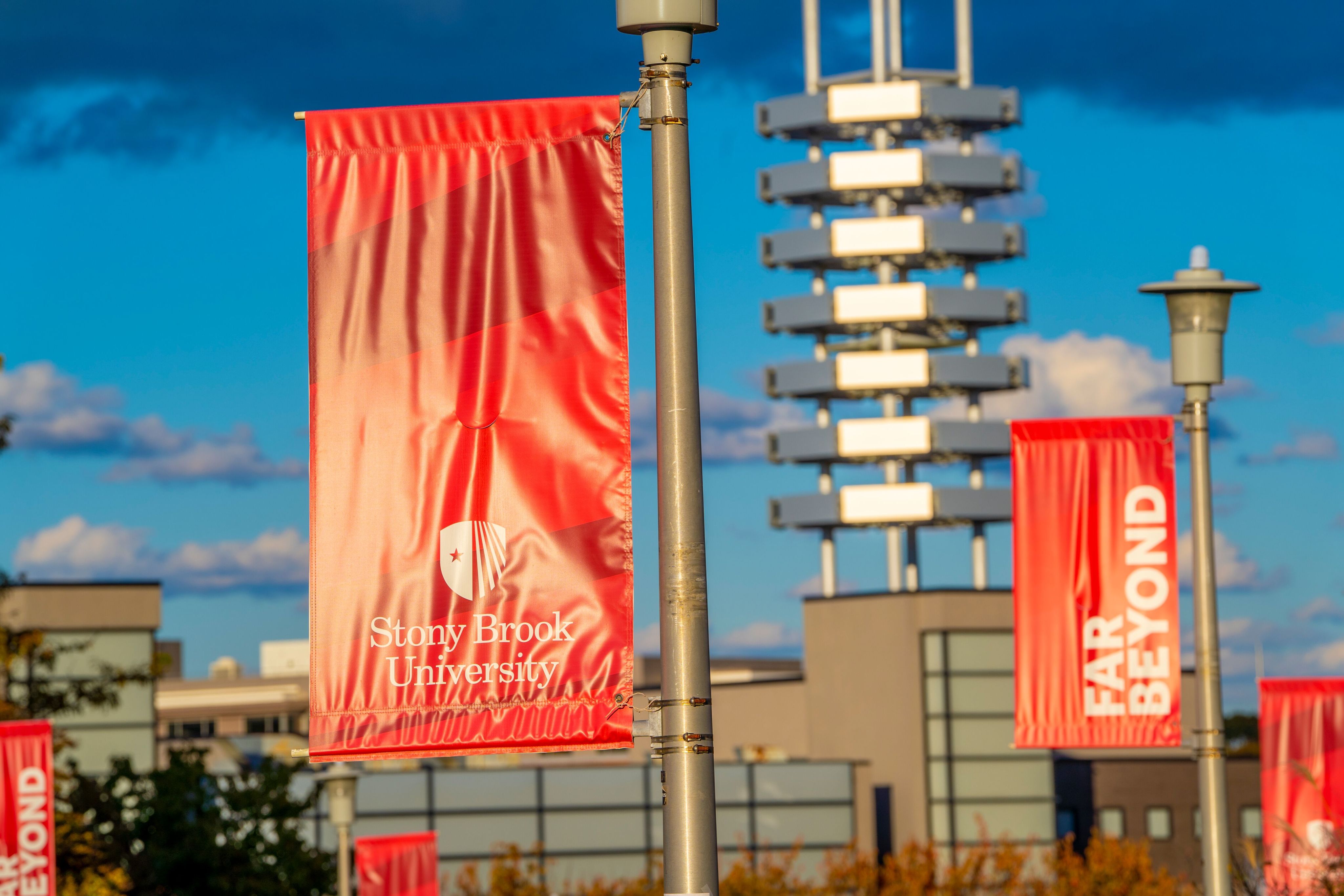 Taylor Medwig-Kinney is a doctoral candidate in the Graduate Program in Genetics at Stony Brook University (SBU). In her research, she's untangling the mysteries of how cells containing the same genetic blueprints can exhibit tremendous diversity in form and function. It's consuming work, but she makes time for her other passion, bringing more women into STEM fields. In February she launched Project WORMS (Women for Outreach and Role Models in Science). The acronym also refers to the work, engaging middle and high school students in research using C. elegans worms.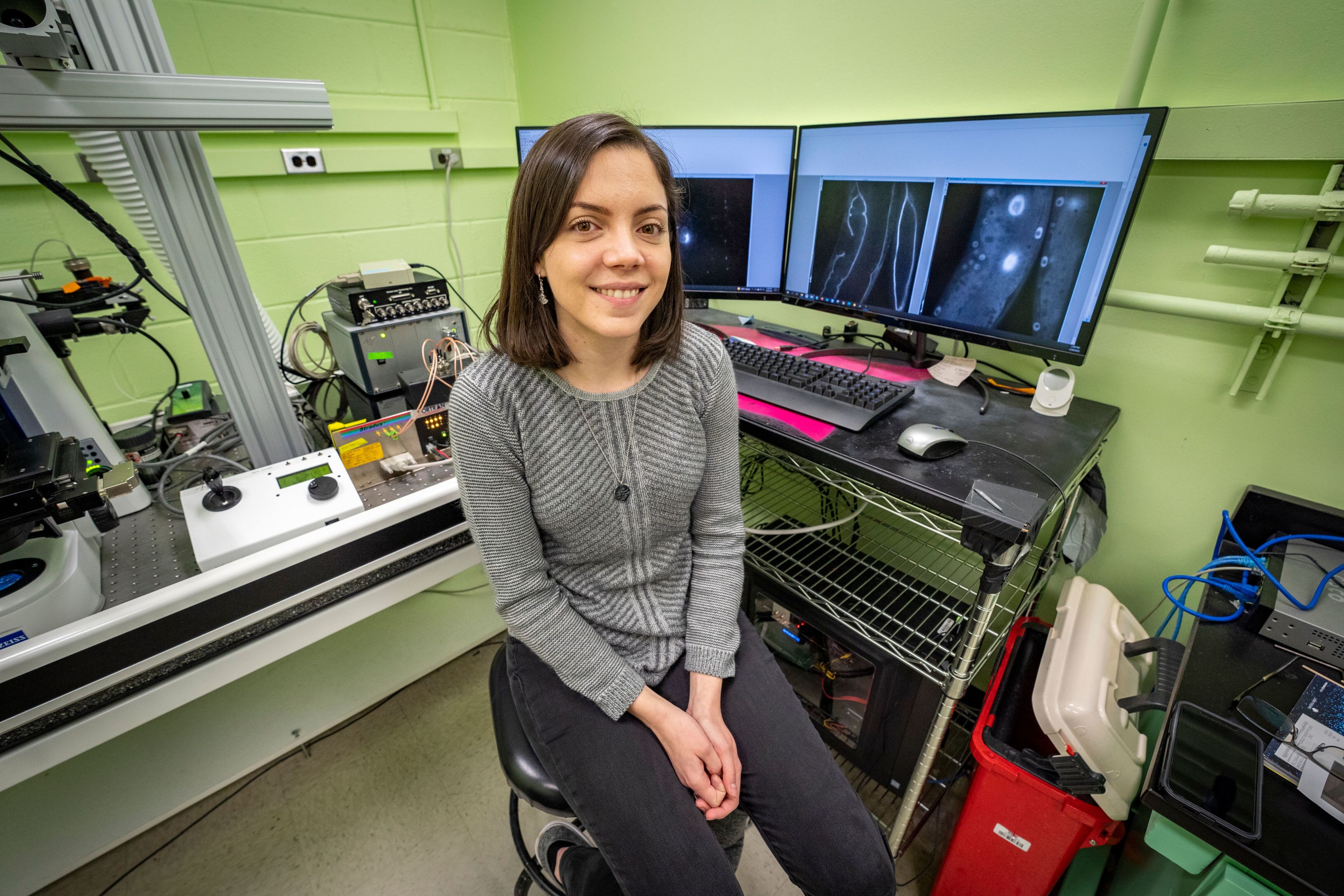 Medwig-Kinney credits her outreach mentor, Alix Dehayem, PhD, a physics researcher and coordinator of the Alda Center's Women in STEM Leadership Program at SBU, with making Project WORMS possible. "My outreach program would not have gotten off the ground without Dr. Dehayem, who has always believed in me and helped me see my vision through," she said.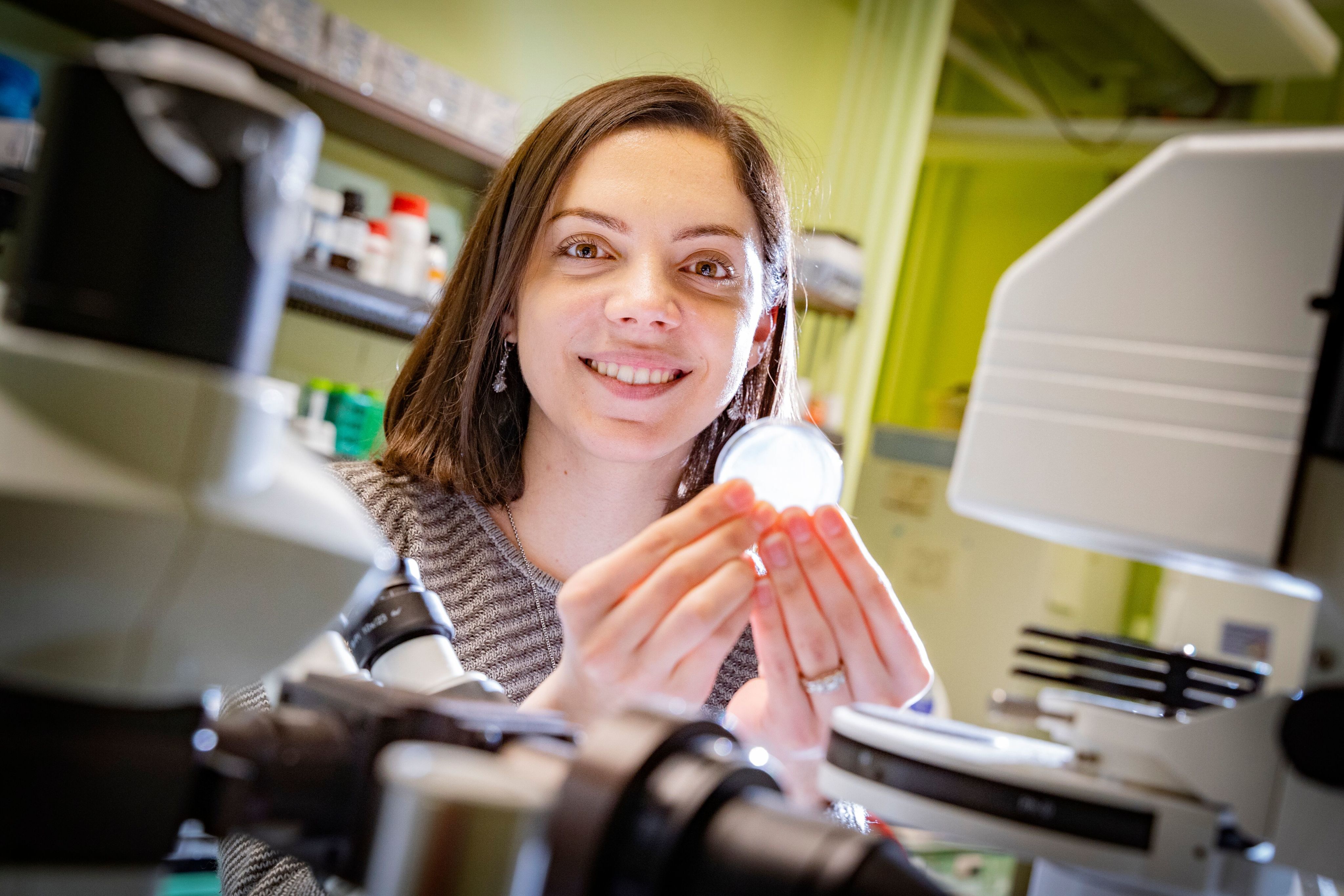 Mentoring is common in academia, but Dehayem and Medwig-Kinney's relationship is part of something much larger. Stony Brook University has spent years building a culture of support to foster the success of women, improve outcomes and achieve gender equity. A 2019 UN report cited Stony Brook's progress in opening doors for and supporting women in STEM majors. In 2021, Stony Brook ranked seventh out of 300 employers overall and was the top higher education institution in the Forbes annual ranking of America's Best Employers for Women. The university also made the Forbes list of Best Employers for Diversity.
But administrators, faculty and students are not content with improving equity on their own campus; they share the common goal of permanent change, throughout education, science and business. To them, it's no longer about throwing down a rope to help another climb up, but rather dismantling the structures that made the rope necessary in the first place.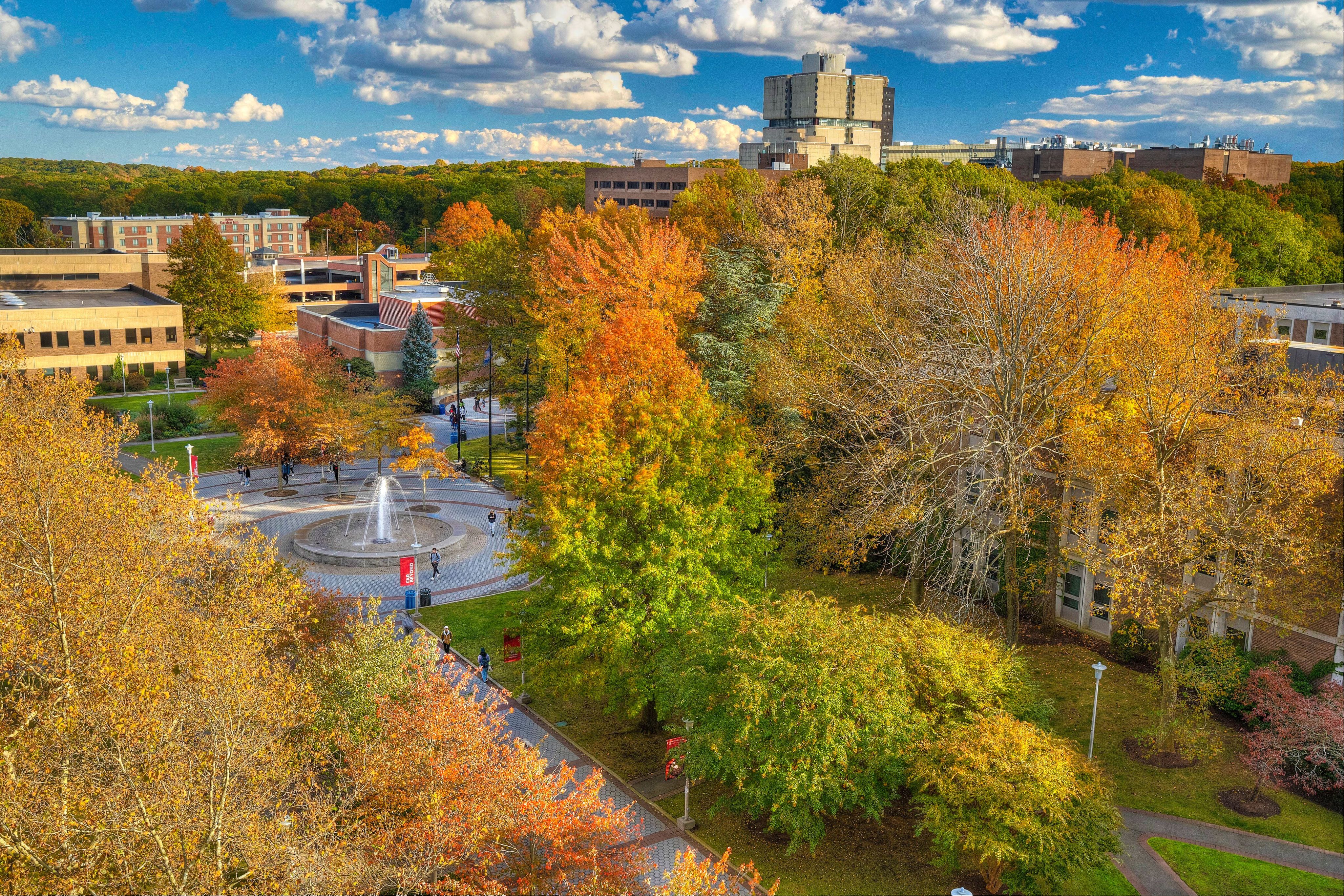 "I am truly passionate about promoting more diversity, equity and inclusion in the STEM fields, and feel so fortunate to be able to do it at such a renowned institution as Stony Brook University," said Dehayem.
"I see myself in a leadership role that implements programs where quality, innovation and multidisciplinary efforts meet. And I'm proud and amazed to be in a system where we celebrate and cultivate diversity of skill, personality, talent and culture, all along the social spectrum."
Dehayem grew up in Cameroon and studied and worked in France and Kenya. When she joined the Laser Physics and Spectroscopy group at the University of Nairobi in 2009, she was the only woman there with a Ph.D. in physics. Nearly a decade later, that had not changed. In 2018, she co-founded the Eastern Africa Network for Women in Basic Science. The far-reaching program mentors female students, organizes outreach activities and school visits and weaves gender awareness into teaching curriculums. The program has supported hundreds of research groups and continues to thrive today.
"I believe that women attract women," she told the International Science Programme. "If young girls and females in general see more women succeed in physics, of course they will be inspired to join the field and eventually go for a career."
That conviction led Dehayem to join Stony Brook University in 2020. She co-designed the Women in STEM Leadership Program, which has already reached more than 100 women from a wide range of fields, on-campus and off, she said, "giving them the opportunity to strengthen their leadership and communication skills, and connect with other like-minded professionals to create a lasting, supportive network and long-term bonds."
Simultaneously, she's overseeing three empowerment projects for school-aged children — two of which target underserved communities — and developing four more.
"I'm very proud of the program's progress and accomplishments," Dehayem said, "and very inspired by the enthusiasm of program participants who are helping create the change we all want and need to see in STEM."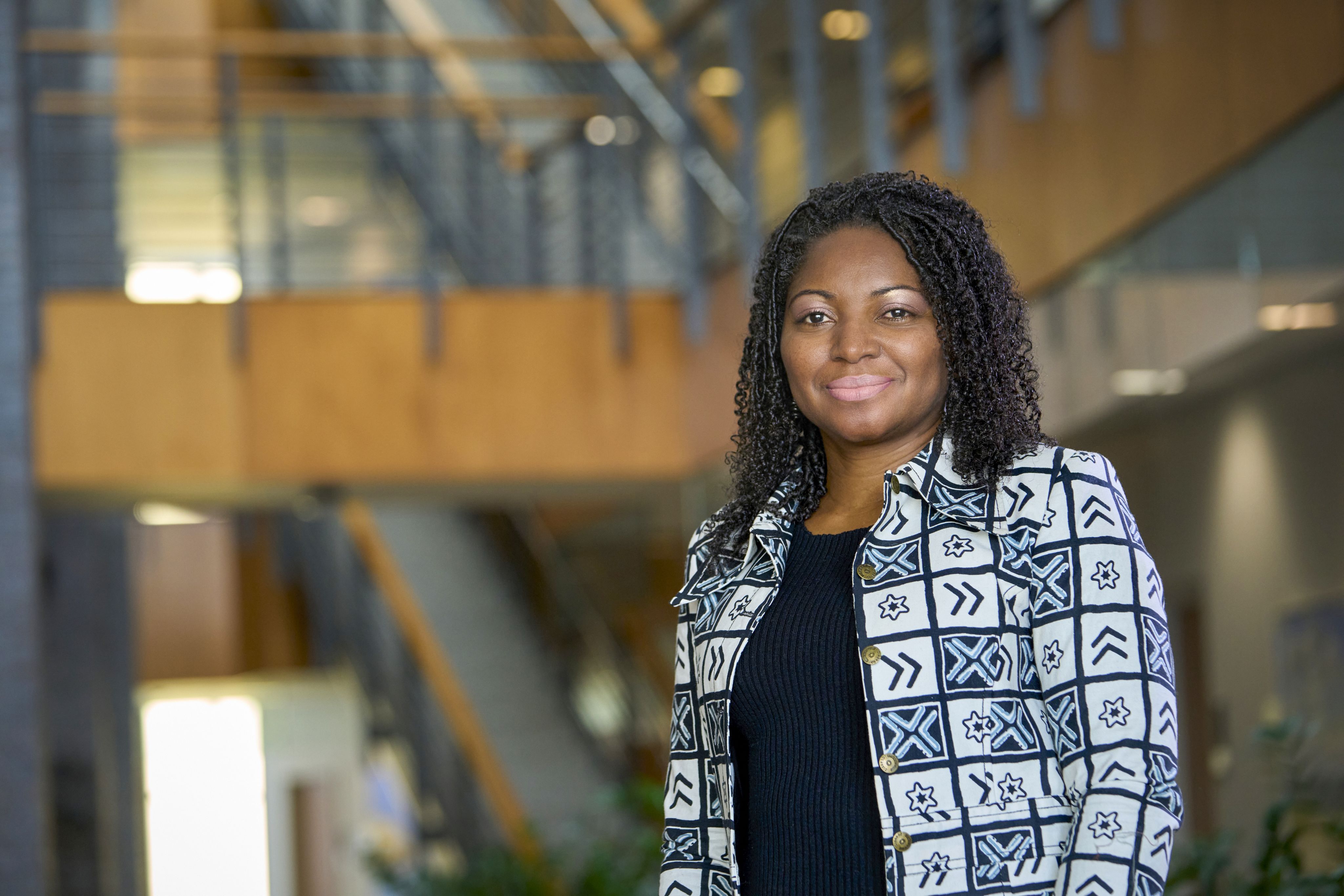 Across campus, Mei-Lin "Ete" Chan, assistant professor of Biomedical Engineering, is introducing Long Island middle and high schools students to engineering through an innovative summer program she designed called DIY Prosthetics. Students learn the fundamentals of design by modeling a hand with inexpensive components like cardboard, drinking straws and string.
Chan traveled from her home in Hong Kong to the U.S. at college age, arriving at Stony Brook University to complete post-doctoral work in 2012. Today her research focuses on treatments for obesity, diabetes and osteoporosis. Like Dehayem, she is equally committed to providing opportunities to young students who might not otherwise receive them.
"As a first-generation college student who came from a humble family," said Chan, "I know what it's like to be underrepresented and not have career or higher education role models growing up. Now, I'm in a position to pay forward the support I received from teachers all along my path. That's one of the things that energizes me most. And Stony Brook provides an ideal environment to do that."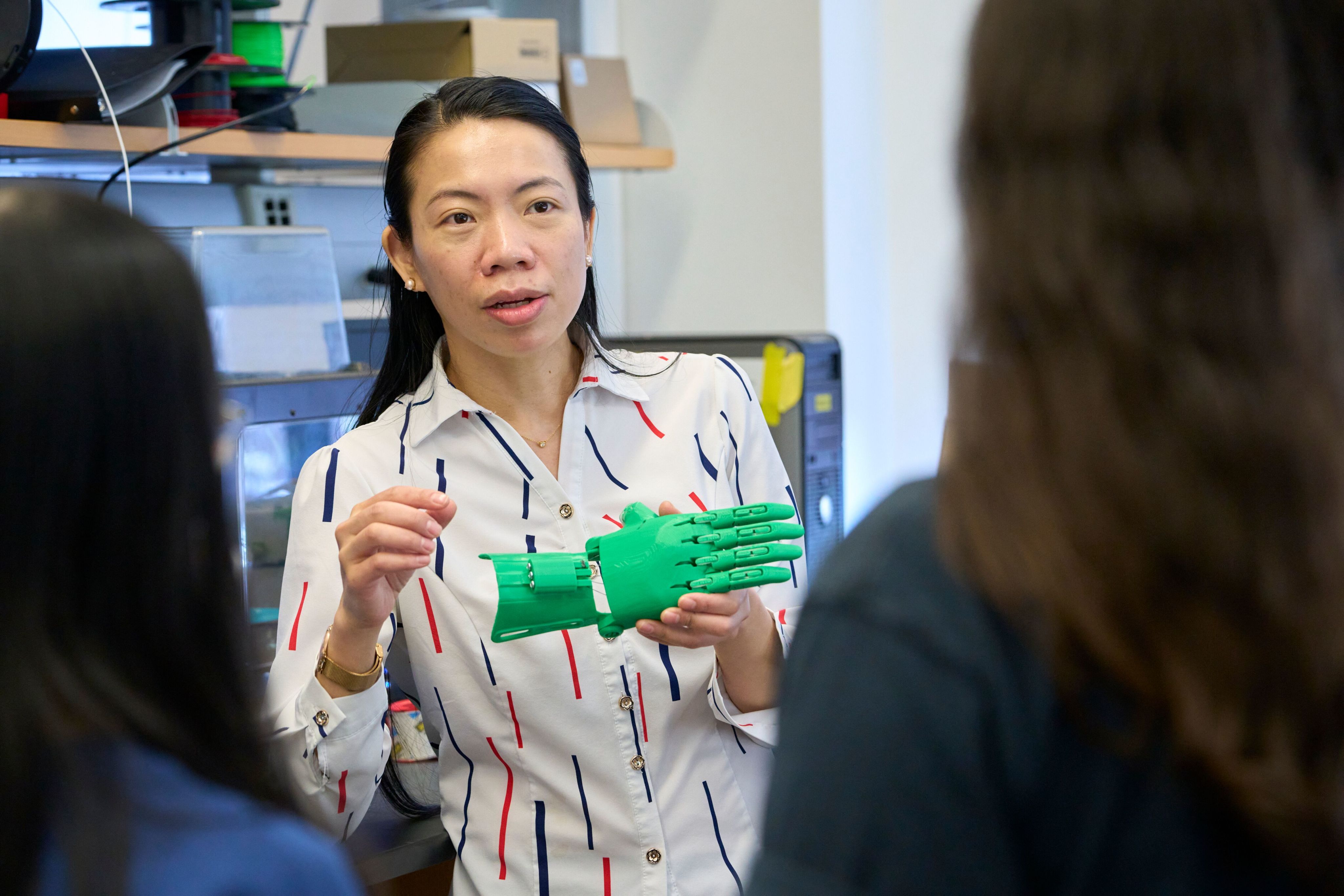 Chan also worked with a team of student volunteers from the College of Engineering and Applied Sciences (CEAS) to create the Biomedical Engineering Academy. The virtual five-session STEM course for middle school students explores the fundamentals of biomedical engineering. It ran twice last year and plans are now underway to run several more this year.
"Mei Lin is an exceptional faculty member, influencer and inspirational leader in inclusive education," said Robert Kutka, CEAS' senior associate dean for education and innovation. Kutka cited Chan's work mentoring a Vertically Integrated Project team called Biomedical Engineering Application and Research (BEAR), and other courses she's developing to connect students to engineering through literature and multimedia productions.
"Dr. Chan has helped me grow as an engineer and a person," added Luigia Than, electrical engineering '22, who works with Chan to promote STEAM (STEM + art) and interdisciplinary research. "She is a real role model to me — as an educator who is so engaged with her work and all her students, an engineer who works on so many different projects, and a woman of color in a STEM field."
Stony Brook University President Maurie McInnis is thrilled that the equity agenda has become a campus-wide shared value that engages everyone in the struggle for change.
"I cannot emphasize enough the importance of having a faculty in which students can see models of success for themselves, and with whom they can connect intellectually and personally," McInnis said.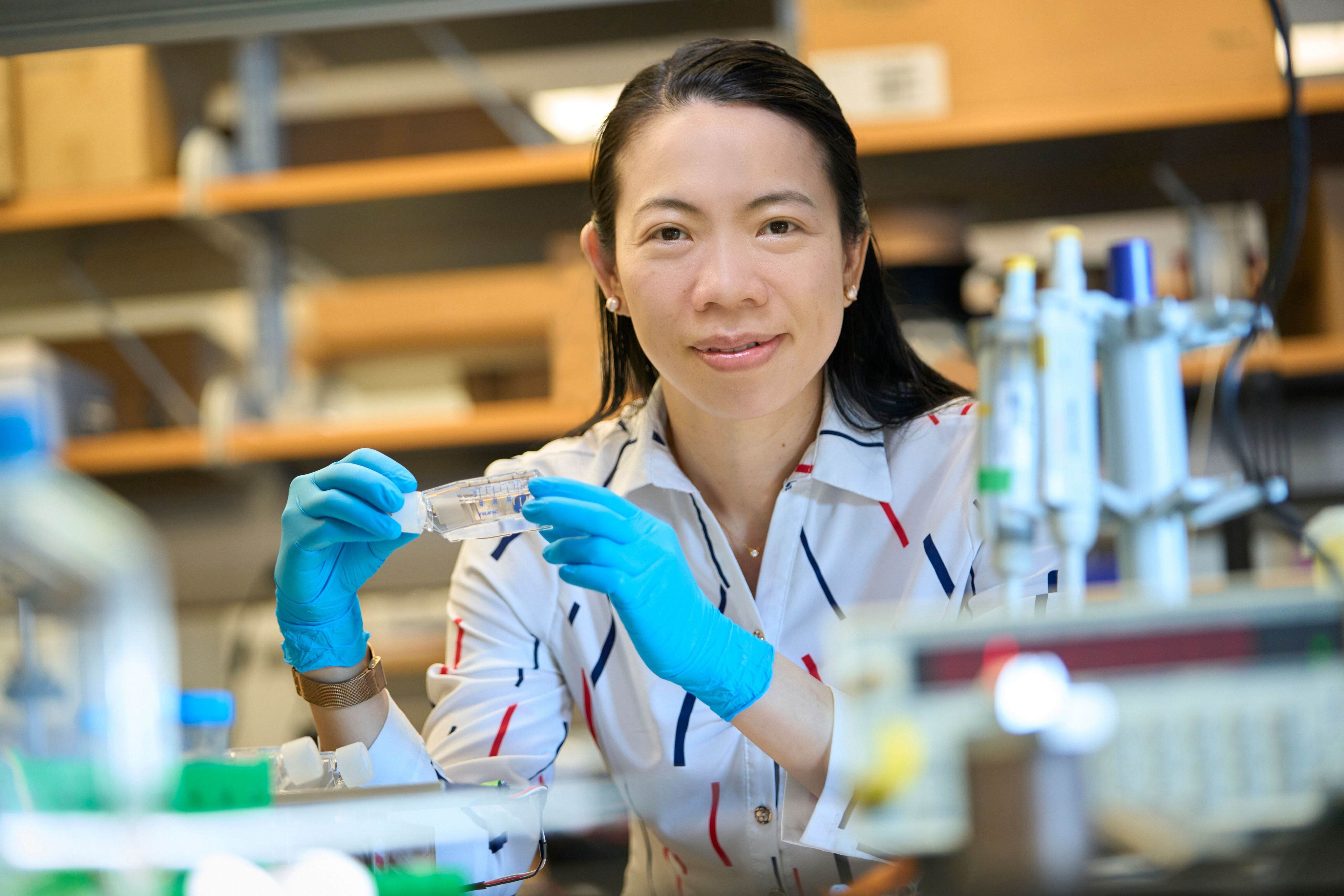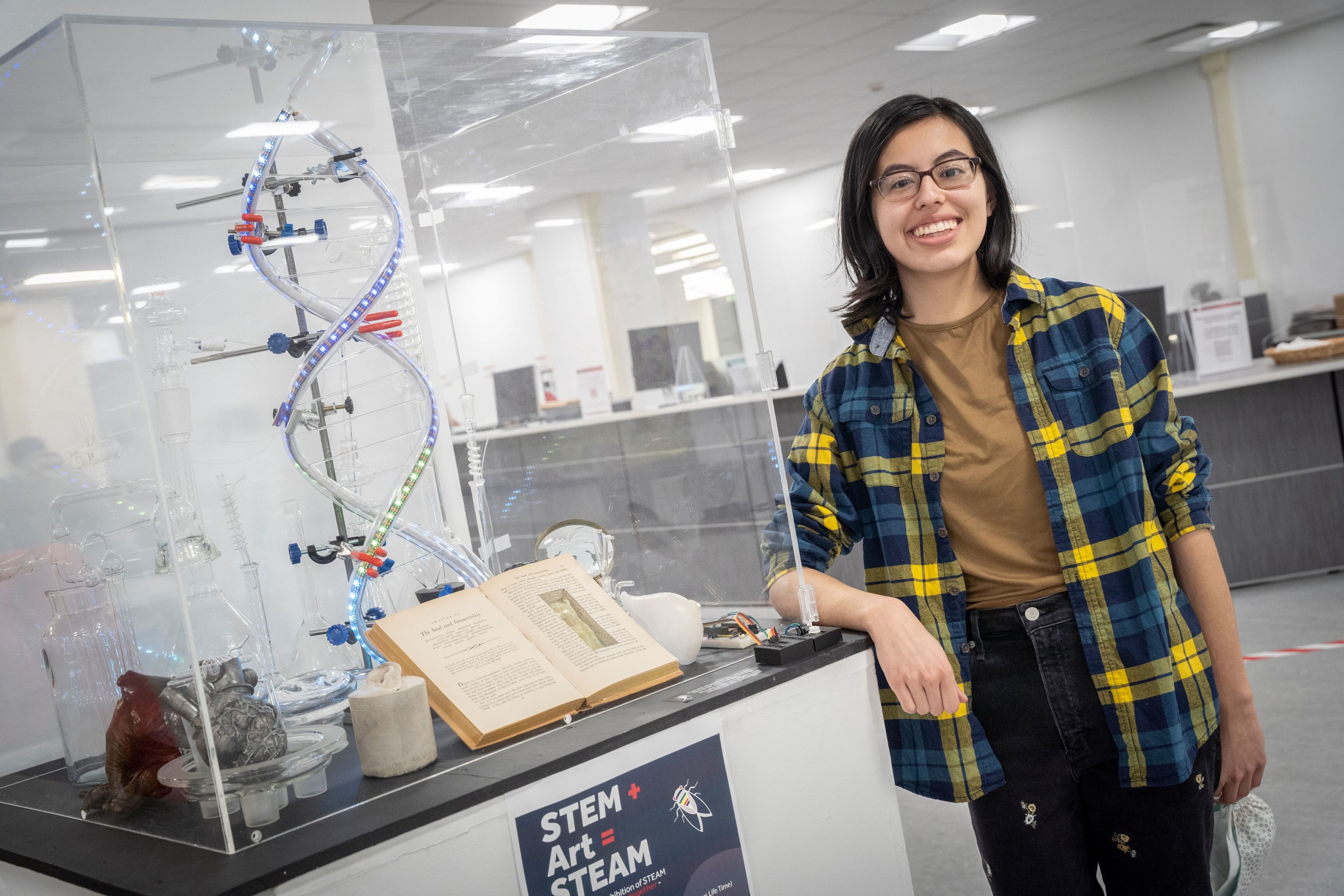 This content was paid for and created by Stony Brook University. The editorial staff of The Chronicle had no role in its preparation. Find out more about paid content.