HOWARD FORWARD: 3-YEAR UPDATE REPORT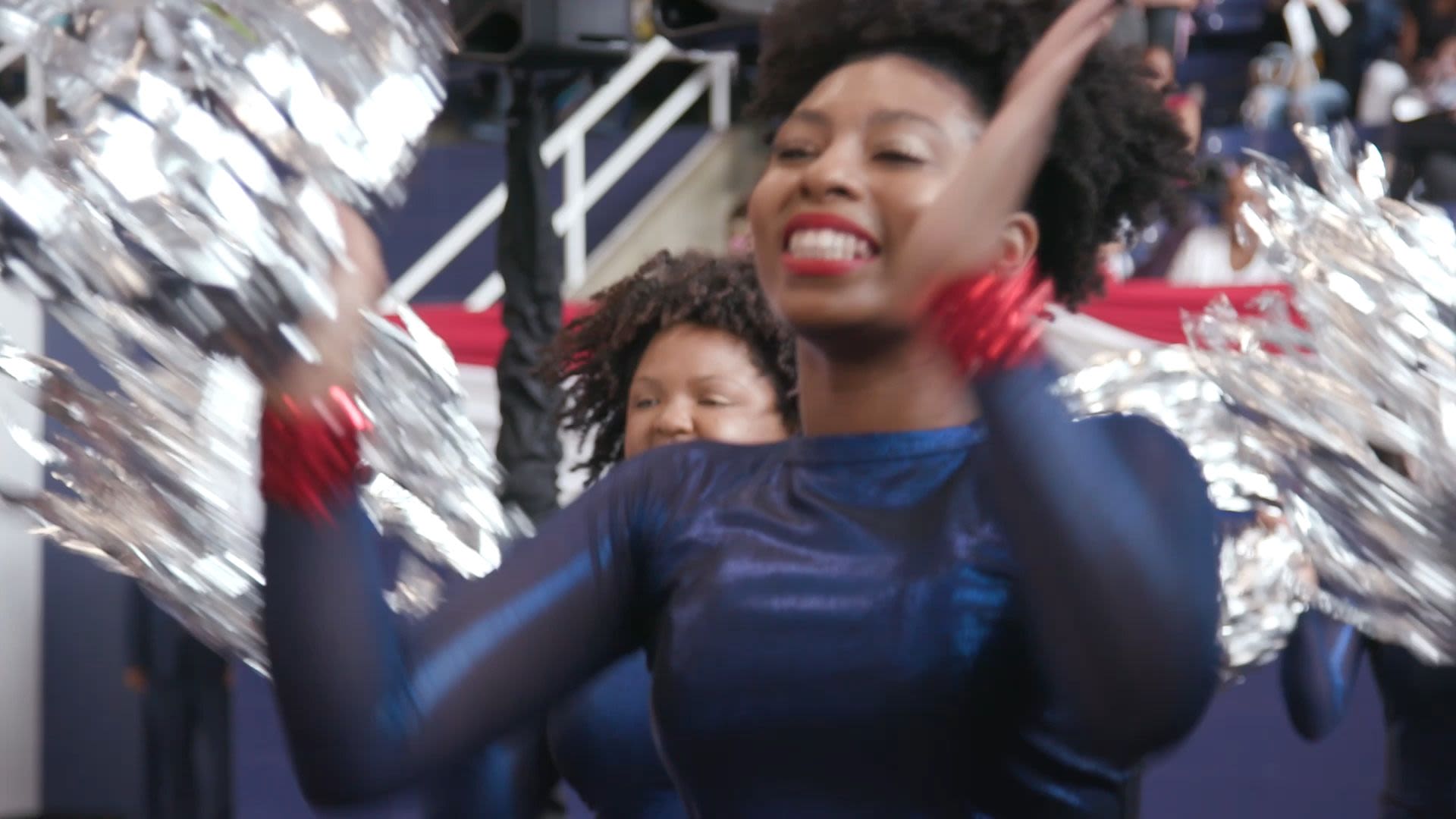 A Note from Howard University President Dr. Wayne A. I. Frederick
In 2019, Howard University embarked on a journey toward achieving a new level of excellence in academics, research, and efficiency by launching the Howard Forward Strategic Plan. This strategic plan is rooted in the institution's core mission to provide an unparalleled education to its students, equip them with the skills needed to thrive in today's increasingly complex 21st century workforce, and empower our graduates to compete and contribute on a global stage.
The Howard Forward Strategic Plan identifies five key priorities with an emphasis on measurable objectives including:
1) Enhance Academic Excellence which includes supporting the growth and development of faculty and students, promoting academic rigor and retention, and equipping students with the skills they need to succeed in the workforce of the future;
2) Inspire New Knowledge by rewarding innovation in research, entrepreneurship, collaboration, and capacity building to create a top-tier research institution that contributes to solving global challenges;
3) Serve the Community providing opportunities for high-impact outreach, collaborative partnerships across divisions and beyond campus, as well as a focus on inclusivity, wellness, and civility;
4) Improve Efficiency and Effectiveness by investing in technology and internal process enhancements through automation, customer satisfaction measurements, and optimization efforts, as well as a commitment to delivering high-quality products and services;
5) Achieve Financial Sustainability through diversifying revenue streams, optimizing processes, and investing in high-return business opportunities, all while operating with transparency and accountability.
We have made considerable progress in all these areas, and we will continue to work toward our goals with determination and dedication. Howard is poised to be a leader in equitable, responsive education. By working together, we will maintain our status as a top university by developing global leaders and offering excellent education and community engagement.
Sincerely,
Wayne A. I. Frederick, M.D., MBA
President
ENHANCE ACADEMIC EXCELLENCE
Through the introduction of academic support programs, the promotion of interdisciplinary connections, and the development of distance learning options, Howard students have more opportunities for academic and professional growth than ever before.
Howard designed programs to provide targeted financial and academic support to help more students graduate. Our one-year retention rate reached 90% in 2020, putting Howard on track to reach its goal of 95% by the fall of 2024. The Howard University Class of 2022 carried forward recent strides in consistently high graduation rates, with 59% four-year and 70% six-year graduation rates.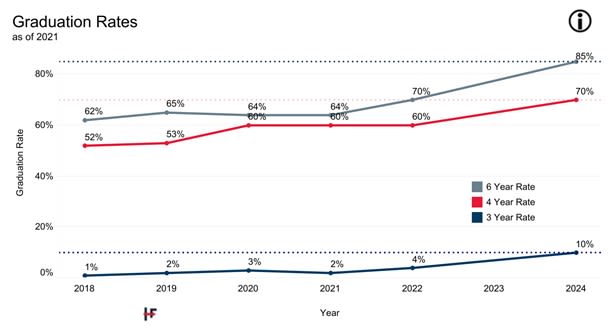 Since Howard Forward launched, the university distributed more than $27 million in direct cash payments and other supportive services to students and has even raised more money for student financial aid in the past 36 months than it did in the previous 153 years.
Howard's tuition and fees are also 50% lower than institutions with similar rankings and 64% lower than private institutions in the Washington metropolitan area. As a result, a Howard education is now a better investment than ever, with three out of four students graduating with graduate school acceptances or employment in their fields of study. According to recent studies, Howard graduates make $15,000 more than graduates from comparable universities.
The Office of the Provost also conducted an academic program review to better align the academic curriculum with national and global priorities. Howard's goal is to realign at least 70% of programs in high demand areas so that Howard students will have the skills and mindset needed to be competitive in the workforce of the future.
Since 2019, the university has launched more than 10 centers of learning, including the Center for Applied Data Science and Analytics, Center for Democracy and Journalism, as well as the Center for Women, Gender and Global Leadership.
Howard also created the Office of General Education to develop and maintain cutting-edge undergraduate curricula that reflect the university's legacy, mission and future, and the Office of Digital and Online Learning, fulfilling Howard's commitment to providing innovative learning opportunities and experiences for its students and faculty.
These efforts have not gone unnoticed. Howard University has been recognized for a number of honors, including:
U.S. News & World Report ranked Howard University one of the top 100 universities in the country and No. 30 on the 2022 rankings list of "Most Innovative Schools."
U.S. News and World Report ranked the Howard University School of Social Work as No. 16, the School of Education as No. 71, and the School of Business as No. 57 on the 2023 "Best Graduate Schools."
Bloomberg Businessweek's 2021-22 list of best business schools ranked Howard University's Master of Business Administration program the No. 23 top business school in the U.S. The school also received the No. 3 ranking on the list's new diversity index.
Four Howard University scholars received esteemed Fulbright U.S. Student Program awards and other research grants for the 2021–2022 academic year.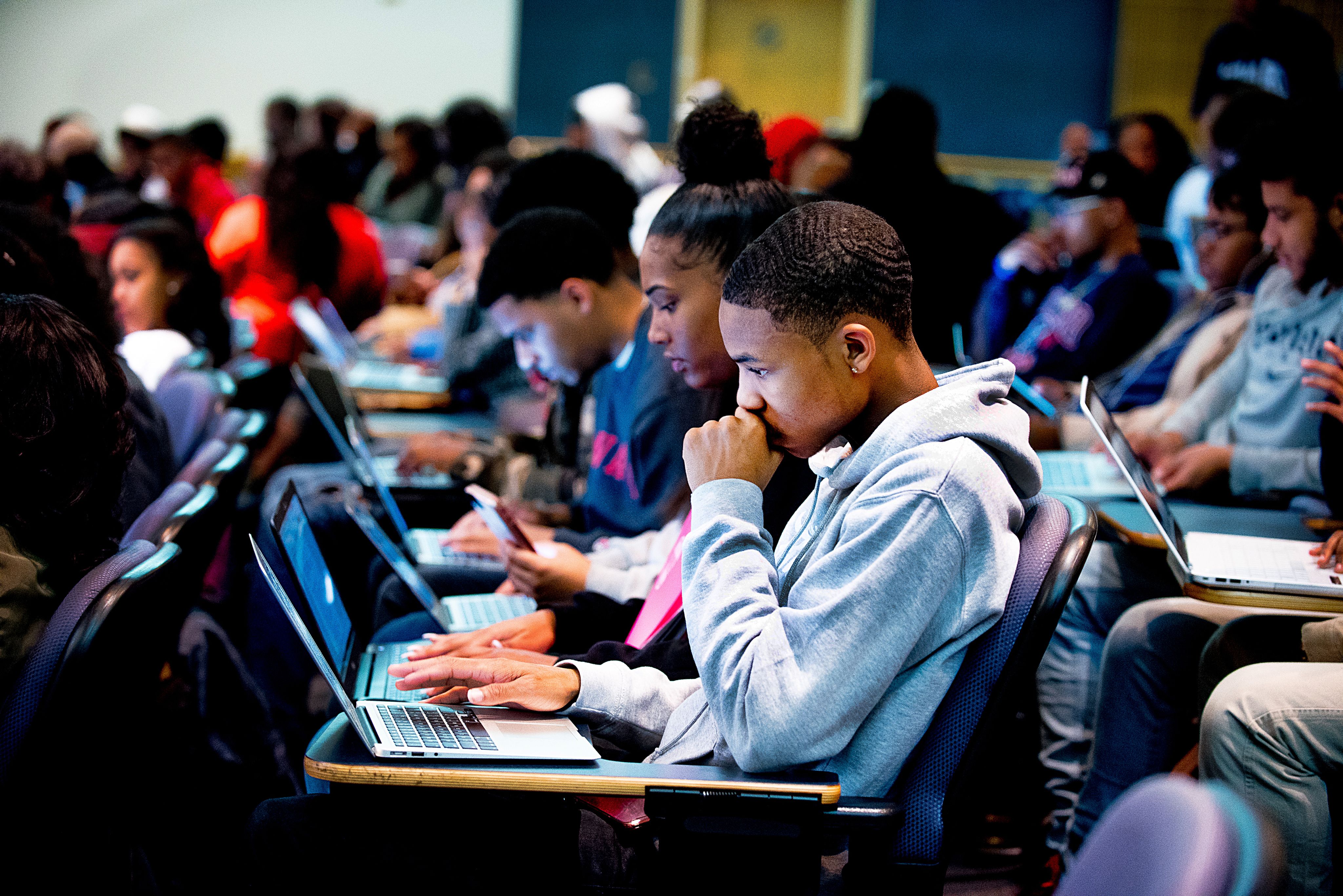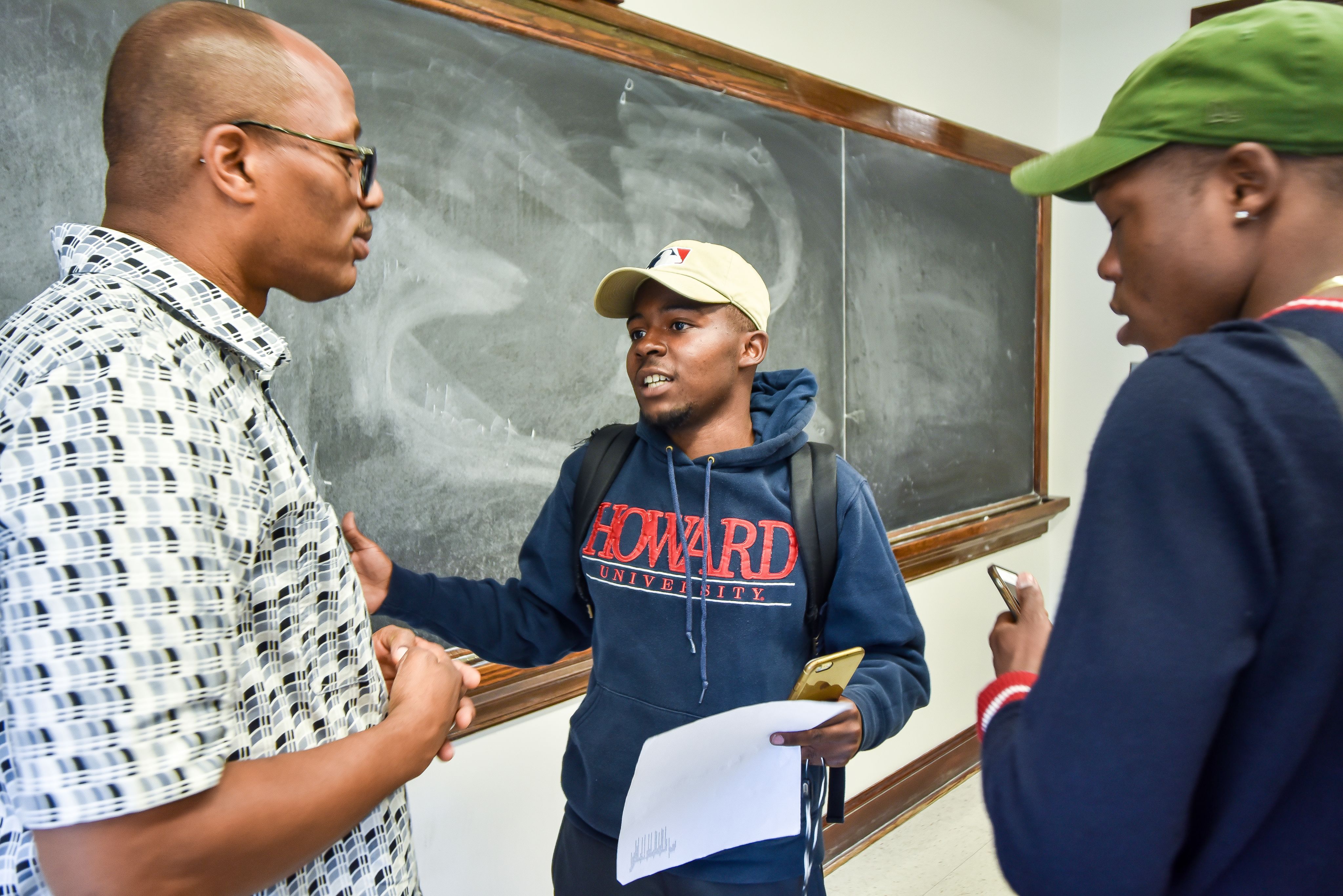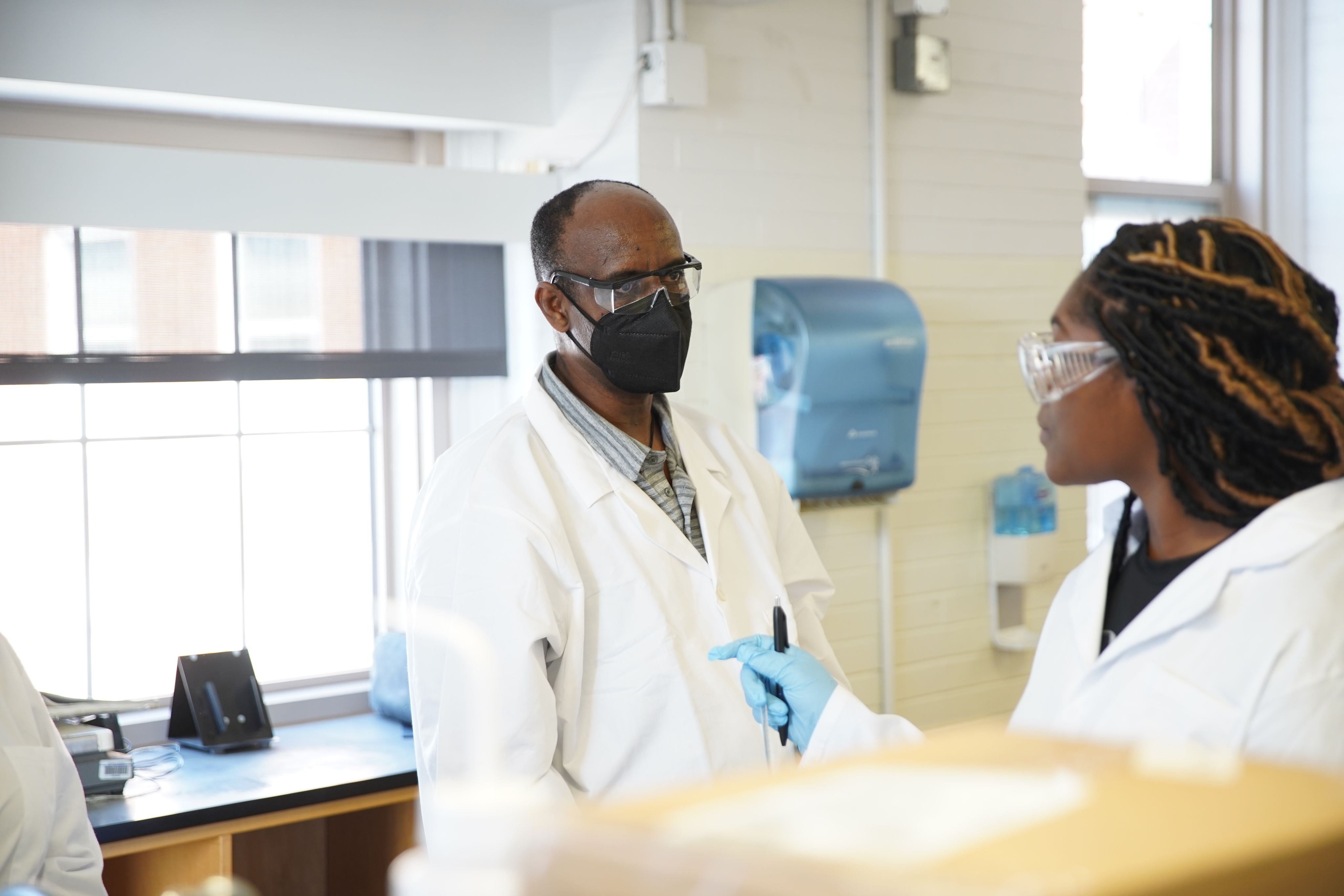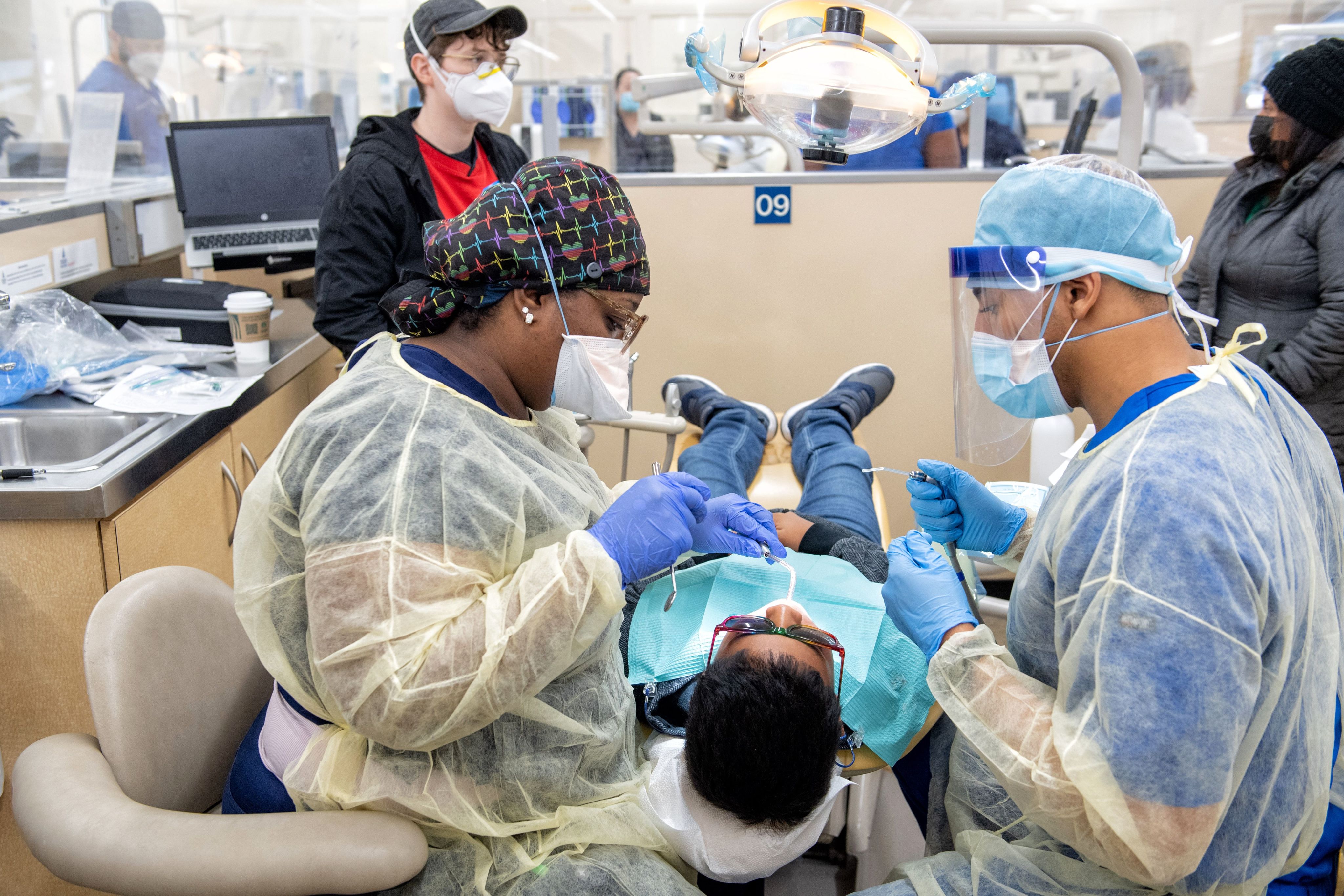 INSPIRE NEW KNOWLEDGE
In its pursuit of fostering innovation in research, entrepreneurship, collaboration, and capacity building, Howard University set a goal to attain $100 million in research funding by 2024. This target was surpassed in fiscal year 2022 with a record-breaking $122 million in research funding, a $31 million increase from the previous year. The success of the 'Inspire New Knowledge' initiative is due to the university's support for pioneering research and the hard work of faculty and students.
Howard University has increased output of research proposals by more than 37% from 2017 to 2021 and funding increased by 175% from 2008 to 2022. And while Howard's Colleges of Medicine, Arts and Sciences, and Engineering and Architecture have historically received most of the university's research funding, the university has established targets and goals for all 14 schools and colleges.
By incorporating an intersectional lens to its research initiatives, Howard has the potential to make breakthroughs across multiple fields and address issues that disproportionately affect Black communities.
The research funds awarded to Howard's prestigious faculty will revolutionize how the university continues to establish our staff as the primary thought leaders for the global diaspora. Conducting research with an intersectional and more inclusive lens has an exponential impact on all communities.
In line with this, Howard researchers have:
Furthered the University's genomics and genetics work through an $11.5 million grant from the Chan Zuckerberg Initiative.
Studied how digital manipulation and disinformation on social media affect Black and marginalized communities, specifically those surrounding Washington, D.C., funded by a $250,000 grant awarded by the John S. and James L. Knight Foundation.
Received a $1 million grant from the Alfred P. Sloan Foundation for the Quantum Biology Laboratory to study the Physarum polycephalum, a multinucleate slime mold that produces its own anti-viral substances.
Created a Center of Excellence in Artificial Intelligence (AI) and Machine Learning (ML) and explored the use of AI and ML in vital civilian applications and multi-domain operations through an award from the Department of Defense.
Received a $5 million multi-year grant from the Andrew W. Mellon Foundation for its Just Futures Initiative to combat injustice, racism, inequality, and more.
Enhanced the teaching and educational training of Black and other minority students pursuing degrees in economics through a $1.4 million grant from the Alfred P. Sloan Foundation.
Howard University made history in January 2023, becoming the first HBCU contracted by the Pentagon to establish a University Affiliated Research Center (UARC). The five-year $90 million contract is not only a major financial achievement for the university but also a groundbreaking step forward as the first UARC sponsored by the Air Force. The UARC will offer students opportunities to gain hands-on experience in research and development related to military technology. This partnership also promises to be a conduit for collaboration, opening doors to new connections with other universities and industry partners. This exciting achievement demonstrates how investing in HBCUs benefits our nation.
SERVE THE COMMUNITY
Howard University has developed a number of successful models for industry and community engagement, including expanding its Alternative Spring Break (ASB) and Day of Service initiatives. Through ASB, students have the opportunity to connect with disadvantaged communities and engage in service-learning and civic engagement. Past locations include New Orleans, Chicago, Flint, Haiti, St. Croix, Puerto Rico, St. Maarten, Anguilla, and Ghana. The program has received recognition from the Higher Education Community Service Honor Roll with distinction, the highest federal award for service learning.
In addition to these initiatives, Howard has hosted interdisciplinary student-focused events such as Corporate Day on the Yard, which brings together the university's corporate partners and provides opportunities and resources to Howard students. Companies including Management Leadership for Tomorrow (MLT), which promotes and assists students of color in becoming leaders in the workforce, participated in the event and offered internships and job opportunities in fields such as finance, real estate, and retail.
Alongside these events, Howard has welcomed significant investments from corporate partners and foundations such as:
Marriott: The J. Willard & Alice S. Marriott Foundation announced a $20 million endowment to create the Marriott-Sorenson Center for Hospitality Leadership, which will help support experiential learning and career development opportunities for students.
PNC: The PNC Foundation provided a five-year $16.8 million grant to Howard University and PNC National Center for Entrepreneurship to build resources and support for Black business owners across the country.
Mastercard: In January 2022, Mastercard made a $5 million investment to create the Center for Applied Data Science and Analytics (CADSA). This center will offer master's degrees in applied data science, allowing students to gain the skills needed to help drive racial equity through data science. The grant from Mastercard will also support research initiatives on campus that explore artificial intelligence (AI) bias and its effects on Black families and businesses.
Google: A $5 million grant from Google was made to help create more opportunities for students to pursue computer science education and training.
In addition, to support the health and wellness of the Howard community, the University established pop-up COVID-19 testing sites in Wards 5, 7, and 8, as well as a University Vaccination Clinic.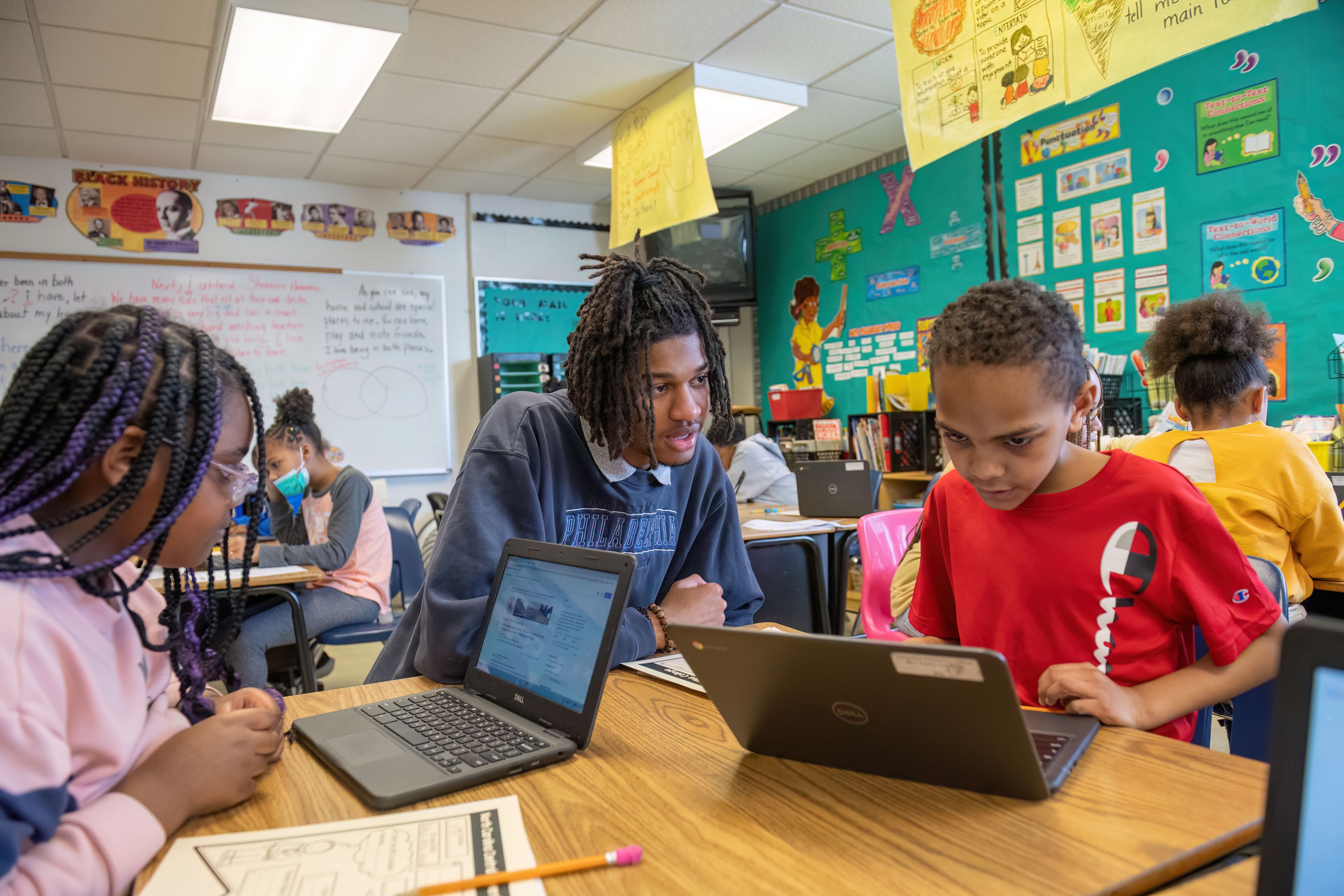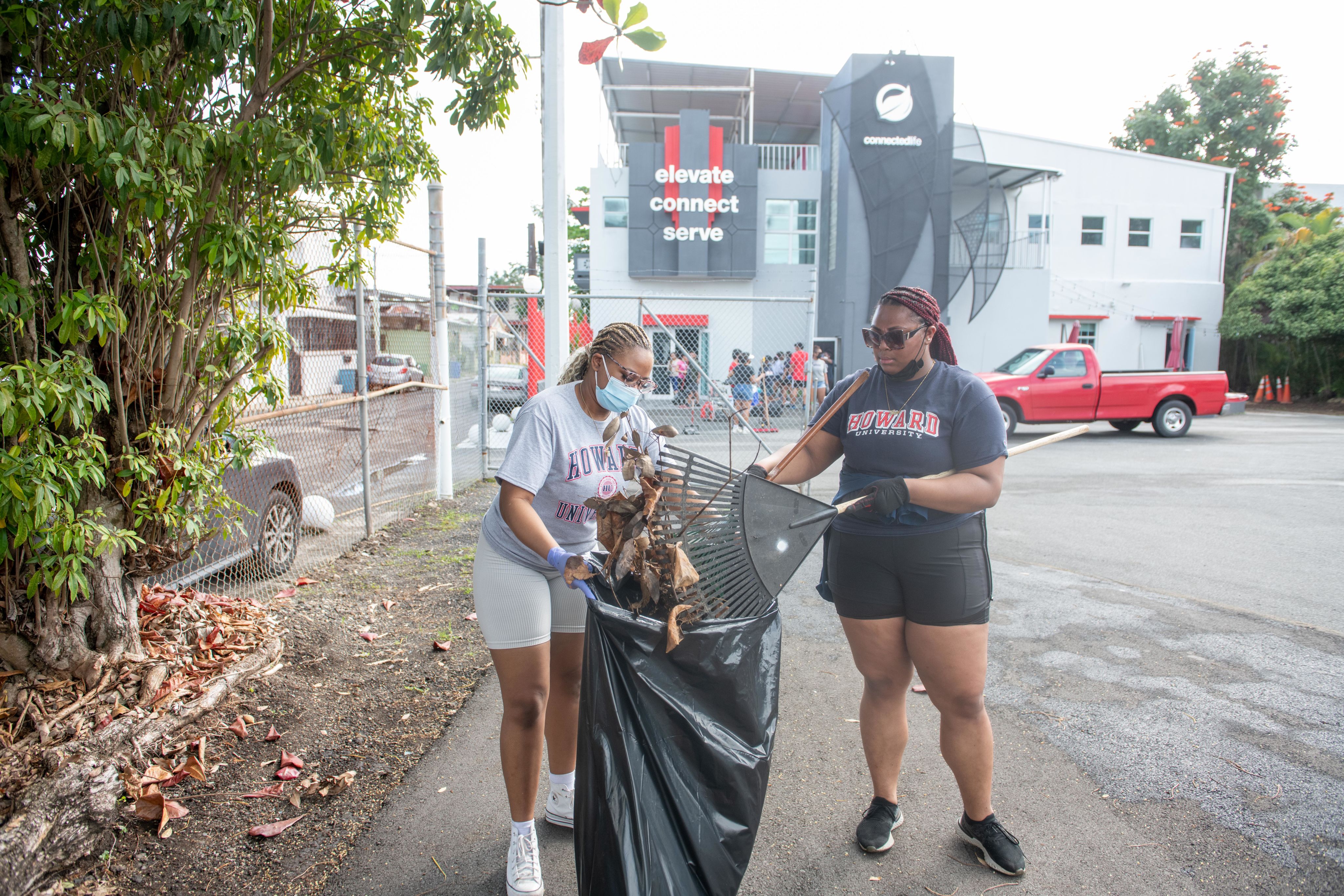 IMPROVE EFFICIENCY AND EFFECTIVENESS
Howard is investing $785 million to accelerate renovations and construct new academic centers, the largest construction real estate initiative in its history.
This initiative involves building three new multidisciplinary academic halls and renovating existing structures, including the historic Myrtilla Miner Building, which will house the School of Education and the Howard University Middle School for Mathematics and Science. Howard also is making additional investments in new residential buildings and the development and construction of a new hospital.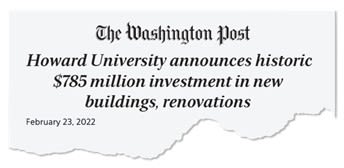 Since launching Howard Forward, the university has raised faculty pay by an average of 20%, provided a 7% pay raise for staff, and implemented Faculty Success, an online system that captures information about faculty activities in one place, streamlining processes related to appointments, reappointments, promotion, tenure, and sabbatical leave requests. The university has adopted "Workday", an enterprise resource planning system, to enhance the effectiveness and efficiency of administrative, operational, and academic processes and "Scout Contracts," a sourcing and supplier engagement platform, to strategically manage and track the university's outside contracts resulting in cost savings in procurement.
Overall, these endeavors have contributed to a more efficient and effective organization.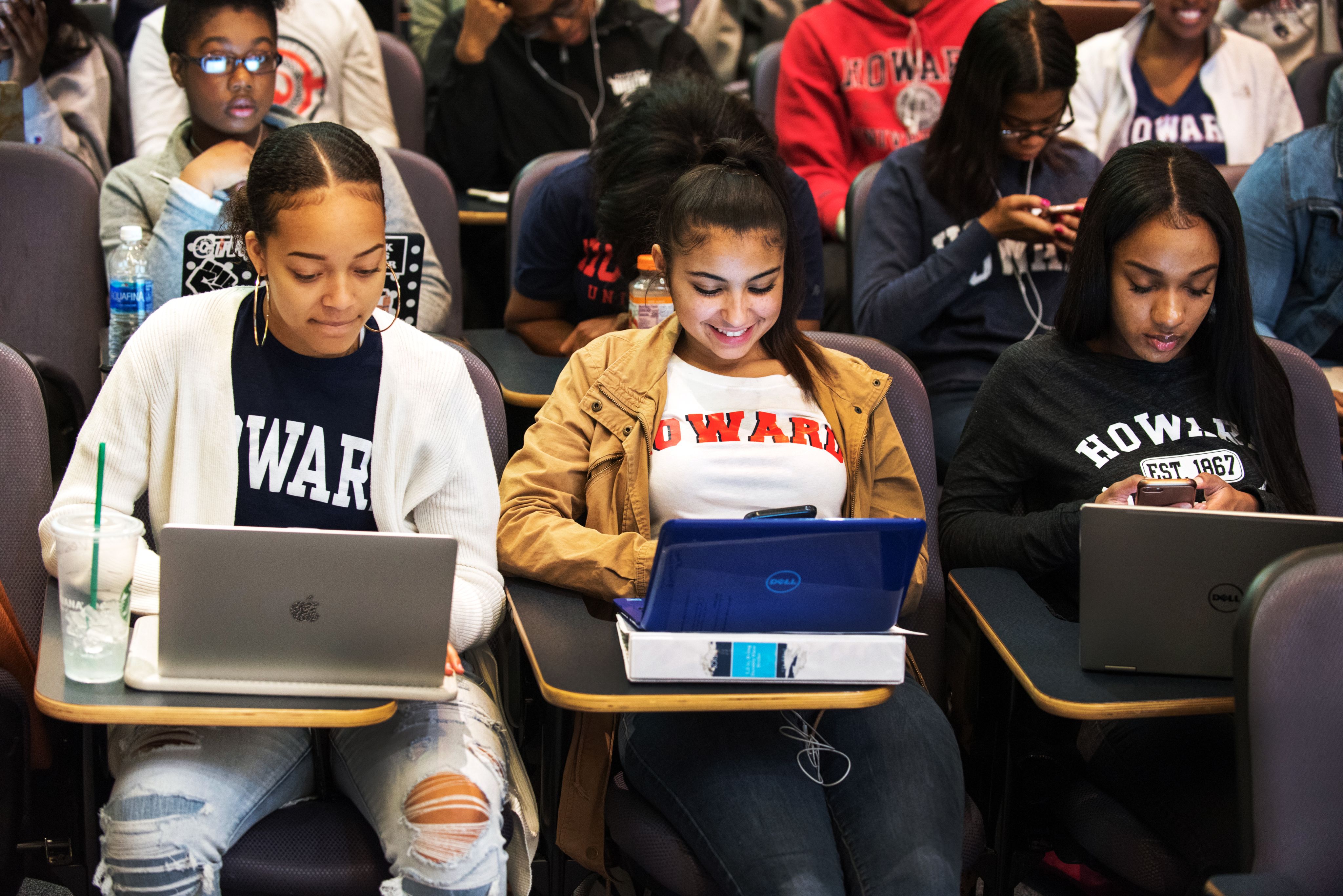 ACHIEVE FINANCIAL SUSTAINABILITY
Three years into the Howard Forward Strategic Plan, the university has surpassed enrollment goals. The university's original goal to increase enrollment to 10,000 in FY 24, was broken in 2020 and the goal was raised to 12,500 students, which was broken again in the fall of 2022. Despite college enrollment declining by almost 10% during the pandemic, Howard's enrollment has grown before, during, and after the pandemic.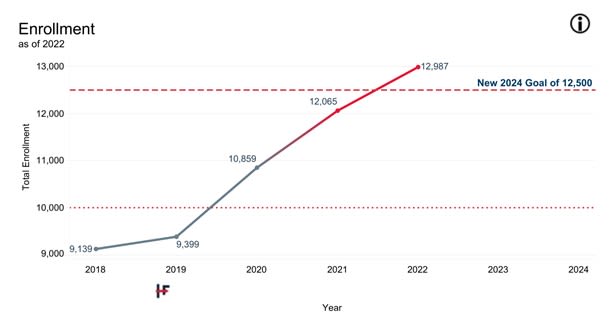 This increase in enrollment has helped to boost revenue for the university, allowing it to continue offering a world-class educational experience. In addition, Howard has received a total of $344 million in its latest federal appropriation, including $100 million to be used for a new Howard University Hospital and Academic Medical Center.
Beyond just its enrollment numbers, Howard University is an impressive force in the local and regional economies. The Master Plan Economic Impact Study revealed that the university employed 4,720 people in 2019, had a payroll of $248.9 million, and generated an estimated $2 billion impact on the District of Columbia and the metropolitan area. The university's ambitious 2020 Central Campus Master Plan is set to expand enrollments to 15,000 students and generate an even bigger economic impact of $2.5 billion for the District of Columbia and $3.4 billion for the Washington metropolitan area. Additionally, two-thirds of student spending in 2019 went directly to local businesses – a figure expected to double by 2030.
In recognition of Howard's efforts to maintain fiscal stability, Fitch Ratings recently updated the university's credit outlook from "BBB-" to "BBB" indicating good credit quality and S&P Global revised its outlook to "positive" from "stable." This upgrade reflects the Frederick administration's commitment to building a solid foundation for the university's future.

Endowment growth also has been a key focus for Howard as it works to improve financial sustainability. The university has successfully elevated the endowment to $865.3 million, putting it on track to reach its Howard Forward goal of $1 billion by 2024.
In fall 2020, Howard raised $177 million in contributions, more than any other time in its 153-year history. The Office of Development and Alumni Relations also has exceeded the Howard Forward philanthropic goal target for FY24 in both FY21 and FY22 and is on track to do so again in FY23. In 2021, Howard set fundraising records and saw total fundraising revenue jump by nearly four times and an impressive 65% increase in alumni giving.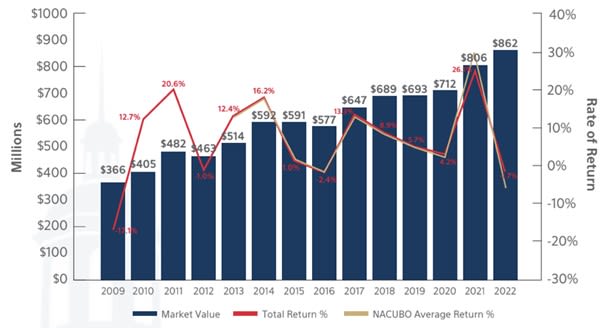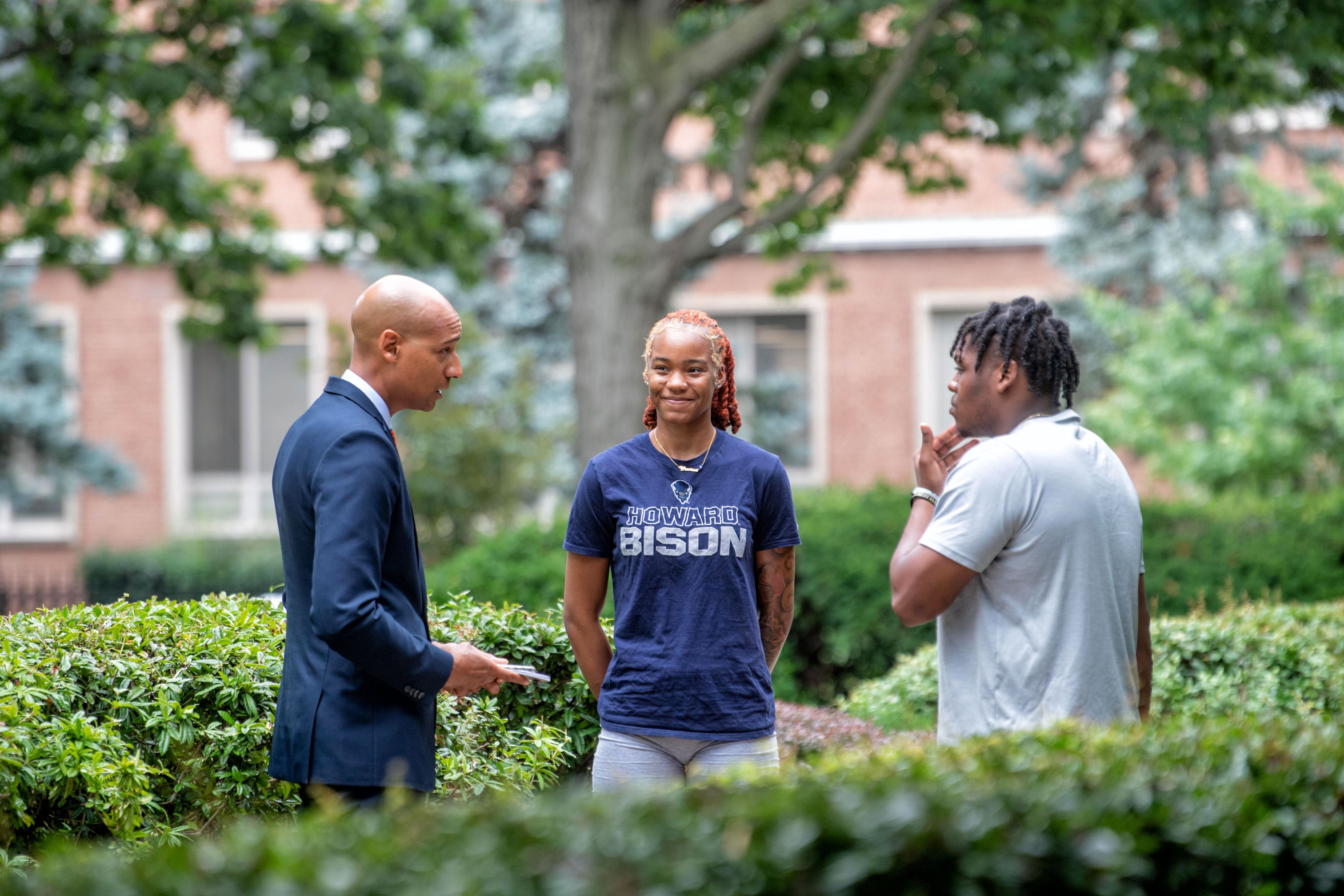 In Conclusion
As we take a moment to recognize the remarkable progress made over the past three years through the Howard Forward Strategic Plan, it is evident that we have achieved great success in academics, research, efficiency, and overall student success. By remaining committed to reaching the objectives outlined in the plan, we will continue to build a strong foundation for more impressive accomplishments in the years ahead.
Our university stands strongly dedicated to serving Black communities both within our own borders and across the globe. As custodians of such a meaningful legacy, it is our responsibility to preserve and protect it so that it can thrive for hundreds of years to come. With continued dedication and hard work, we are confident that Howard University is sure to remain an unwavering leader in driving change and promoting excellence in truth and service.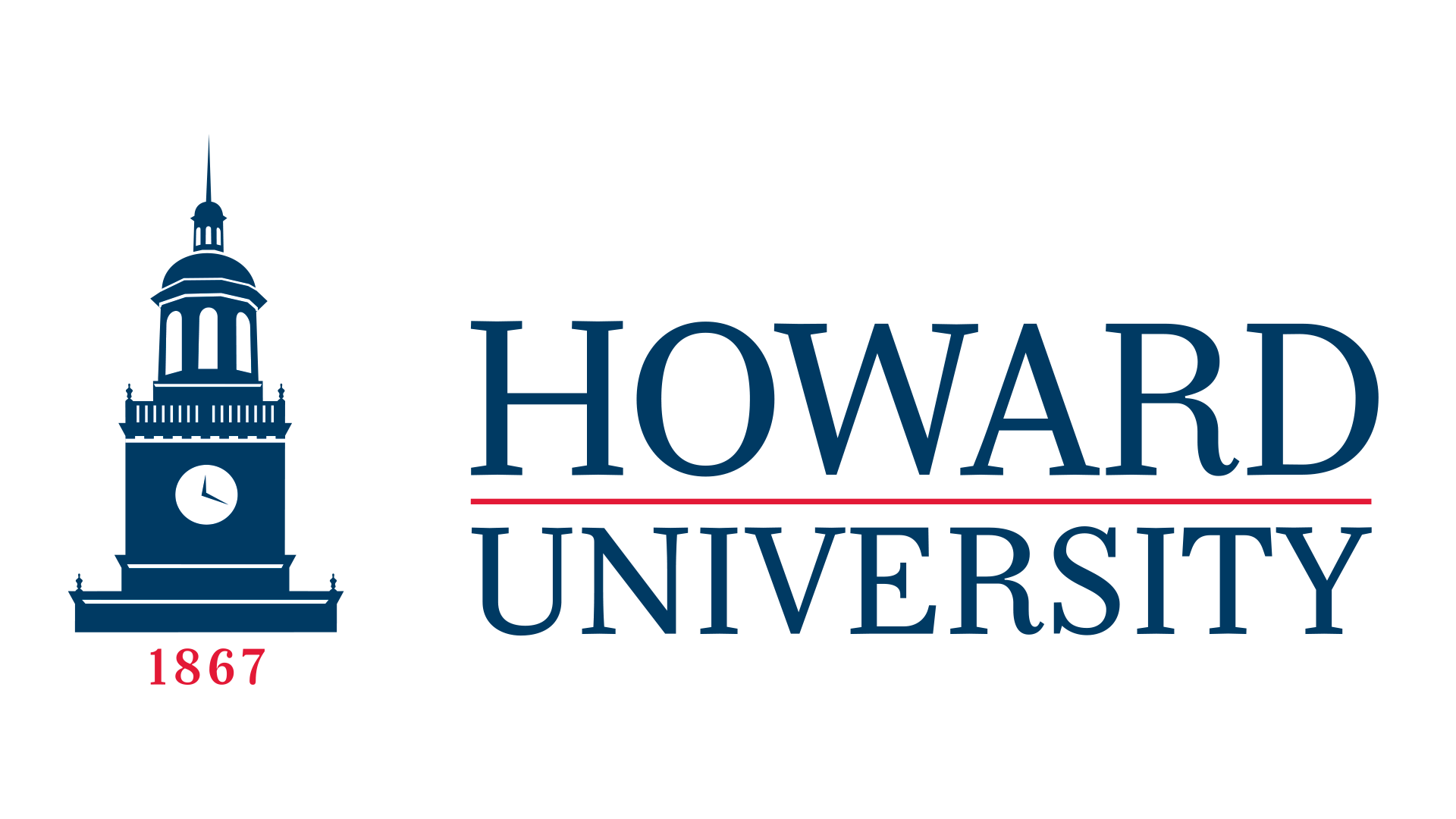 This content was paid for and created by Howard University. The editorial staff of The Chronicle had no role in its preparation. Find out more about paid content.