Can cities rejuvenate biodiversity?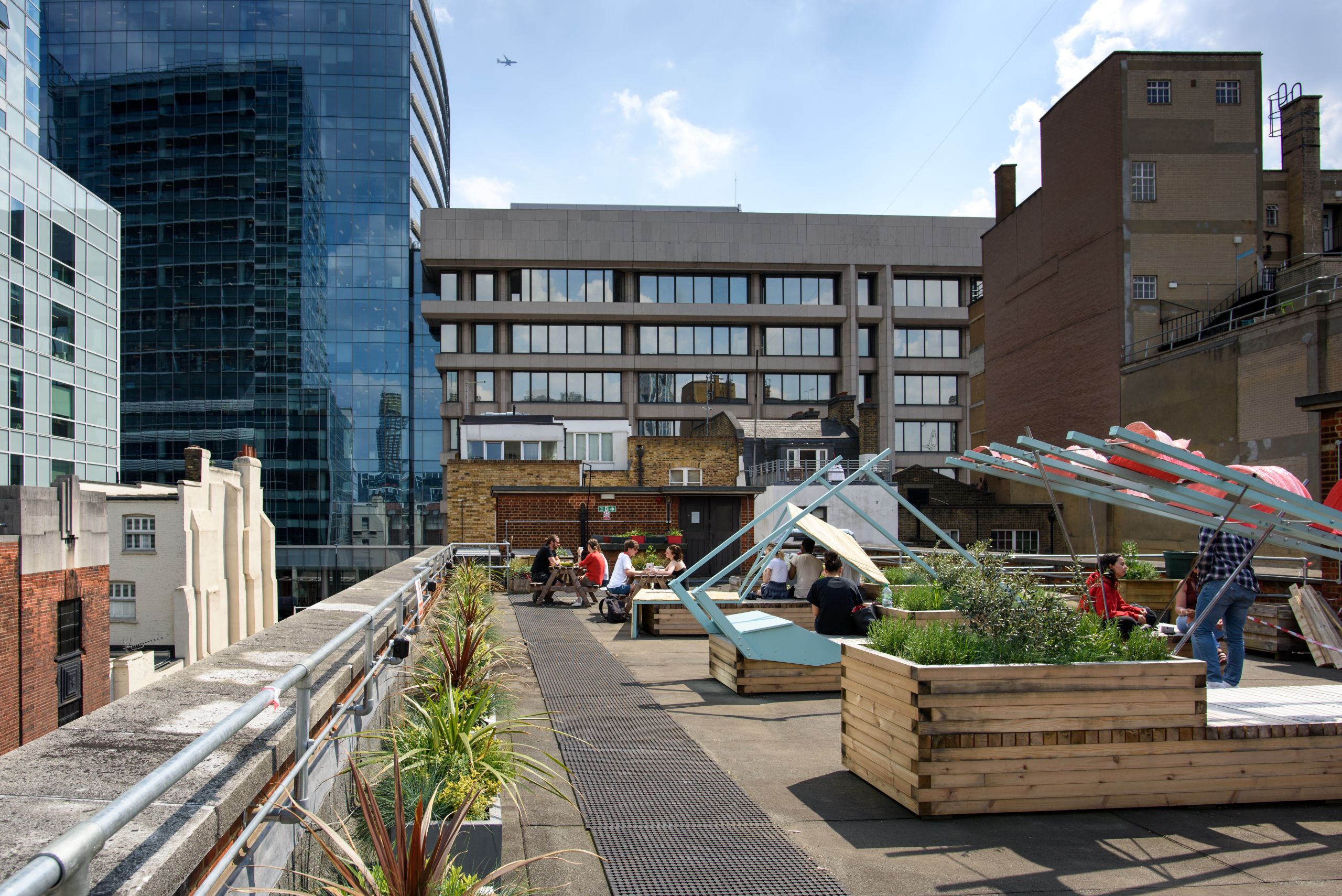 Fifty years since the first Earth Day, the birth of the environmental movement, the statistics are bleaker than ever. A UN report last year claimed one million animal and plant species are threatened with extinction, with an accelerating rate of species loss surpassing averages seen over the past ten million years. Nearly 80% of Earth's terrestrial environment has now been severely altered by human actions.
The immediate and intuitive response is to protect our species-rich natural ecologies like forests and oceans, but cities are an over-looked part of the biodiversity agenda. Poorly designed, they are contributors to climate change and extreme weather. Concrete, steel and asphalt increase temperatures which can harm human and animal life and even feed back into weather patterns by altering rainfall dynamics.
By paving over vegetation - there will be another 25 million kilometers of new paved roads by 2050, mostly in developing countries - cities reduce the Earth's natural water cycle by preventing rainfall sinking into the soil, in turn increasing flooding. Cities are natural habitats in themselves - coyotes, foxes, lions, bullfinches and raccoons are just a few species who nimbly eke out an existence in cities around the world. The COVID-19 pandemic and shutdown has brought into daylight once-timid urban wildlife from foxes to more exotic species like deer and red kites. Wildflower meadows have sprung up around dormant building sites. Residents in Wuhan reported hearing birdsong for the first time.
Siân Moxon, senior lecturer and sustainability coordinator at London Metropolitan University's School of Art, Architecture and Design, believes that how we design and manage our urban spaces can play an important contributory role in ecological sustainability with even individual residential land offering sanctuary and nourishment to species.  "The number one driver of loss of biodiversity is land use change, and more and more of our land is becoming urbanized," observes Moxon, "If we redesigned our cities as nature-rich places, they could help address the ecological crisis."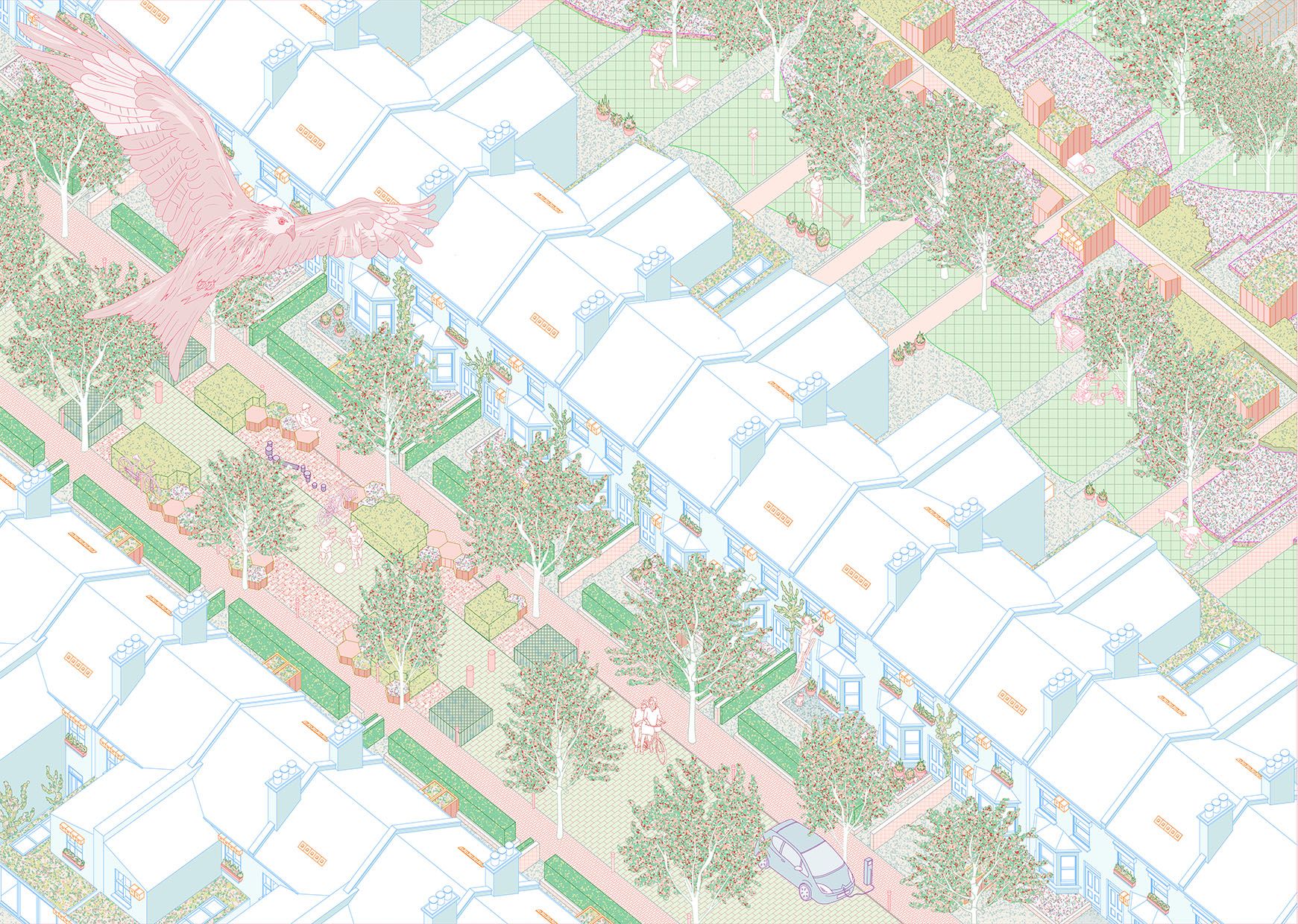 Many progressive cities have green community spaces and parks, with the likes of Copenhagen, Amsterdam, Stockholm and Berlin among the most admired . Singapore has over 390 species of birds and 2,100 native plants. There are impressive efforts to introduce biodiversity and greenery in cities struggling with pollution and over-development, such as a new green park initiative in Bangkok, one of the most polluted and climate-vulnerable cities in the world.
But Moxon believes the cumulative landmass of individual residential gardens can quickly add up to a haven for biodiversity if individuals are empowered to connect their own land to the wider urban habitat. In London, for instance, gardens take up a quarter of the city's land mass. "They could make a huge contribution in terms of surface area. You can think about a street as a long strip of parkland that amounts to a landmass that connects into wider habitats forming a habitat corridor." Yet there are few regulations, control mechanisms or support systems in place to help gardens become engines of biodiversity.
Many homeowners do not appreciate, or are not supported to understand, how their garden is part of the city's natural biodiversity. Many get paved over or converted into artificial lawns to reduce maintenance. Trees are often removed without an appreciation of their ecological role with London, and 2.5 'Hyde Parks' worth of green space are lost every year, according to a ten-year study cited by Moxon. Trees, grass and vegetation provide a habitat for wildlife, reduce soil erosion, absorb pollutants, provide insulation and shading, and lower surface temperatures. Their replacement with man-made materials also increases flooding, adding pressure on sewage and sanitation systems.
To encourage urban residents to understand the contribution they can make to biodiversity, Moxon developed Rewild My Street, a design-centered resource to help people adapt their homes, gardens and streets to encourage wildlife. The project is part of London National Park City, a movement that formed around the UK capital's recognition as the world's first National Park City in July 2019. The project is part of the environment strand of London Metropolitan's London Met Lab: Empowering London initiative, a civic network seeking to tackle inequality and promote social justice in the city.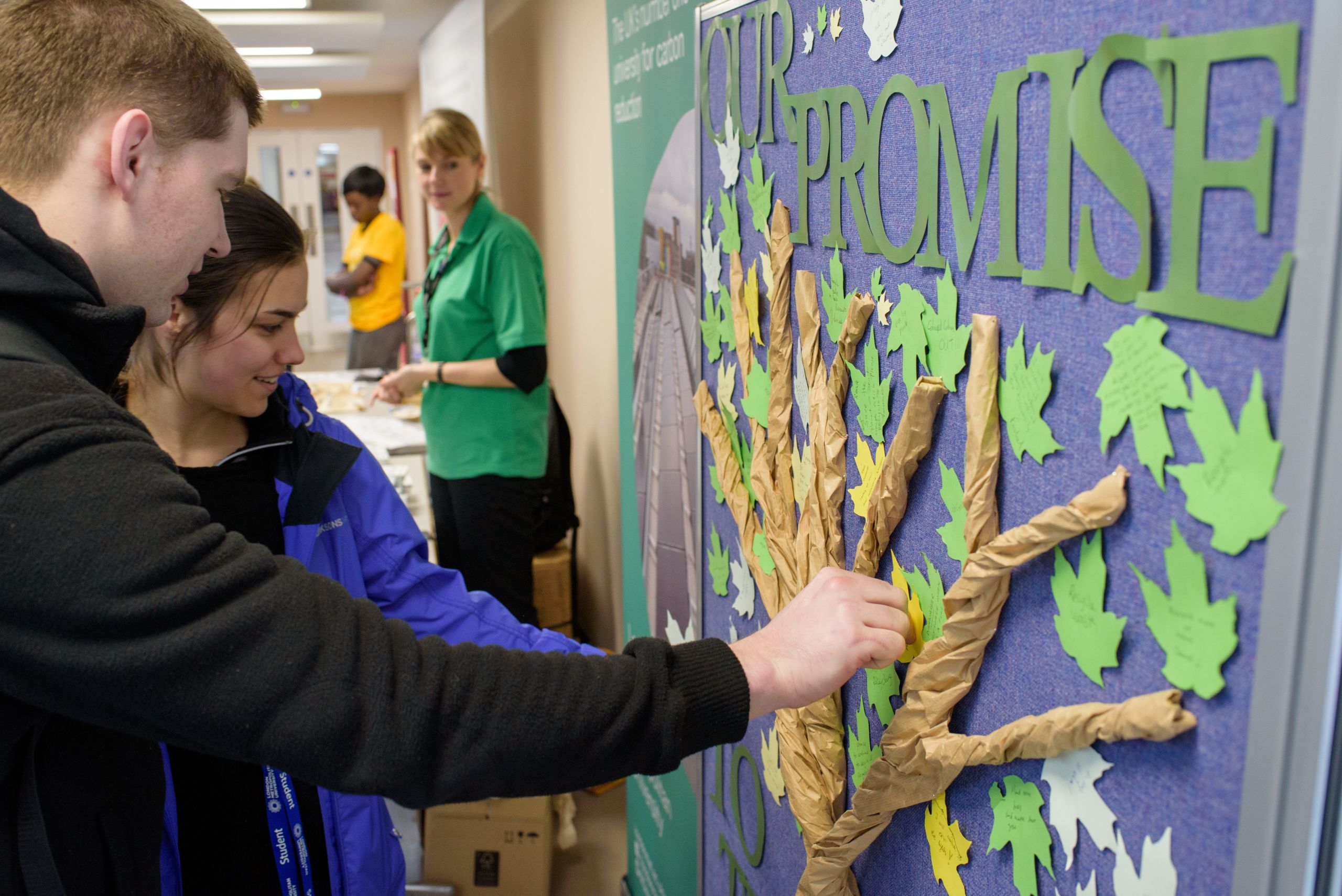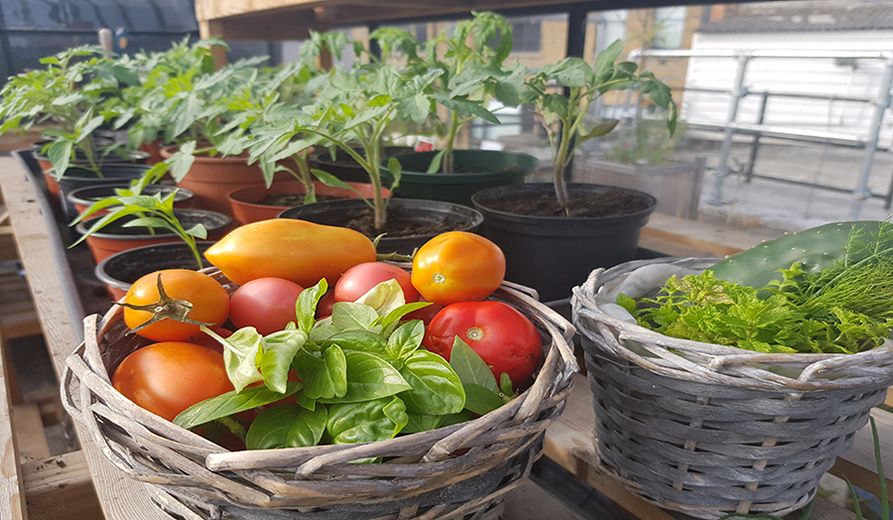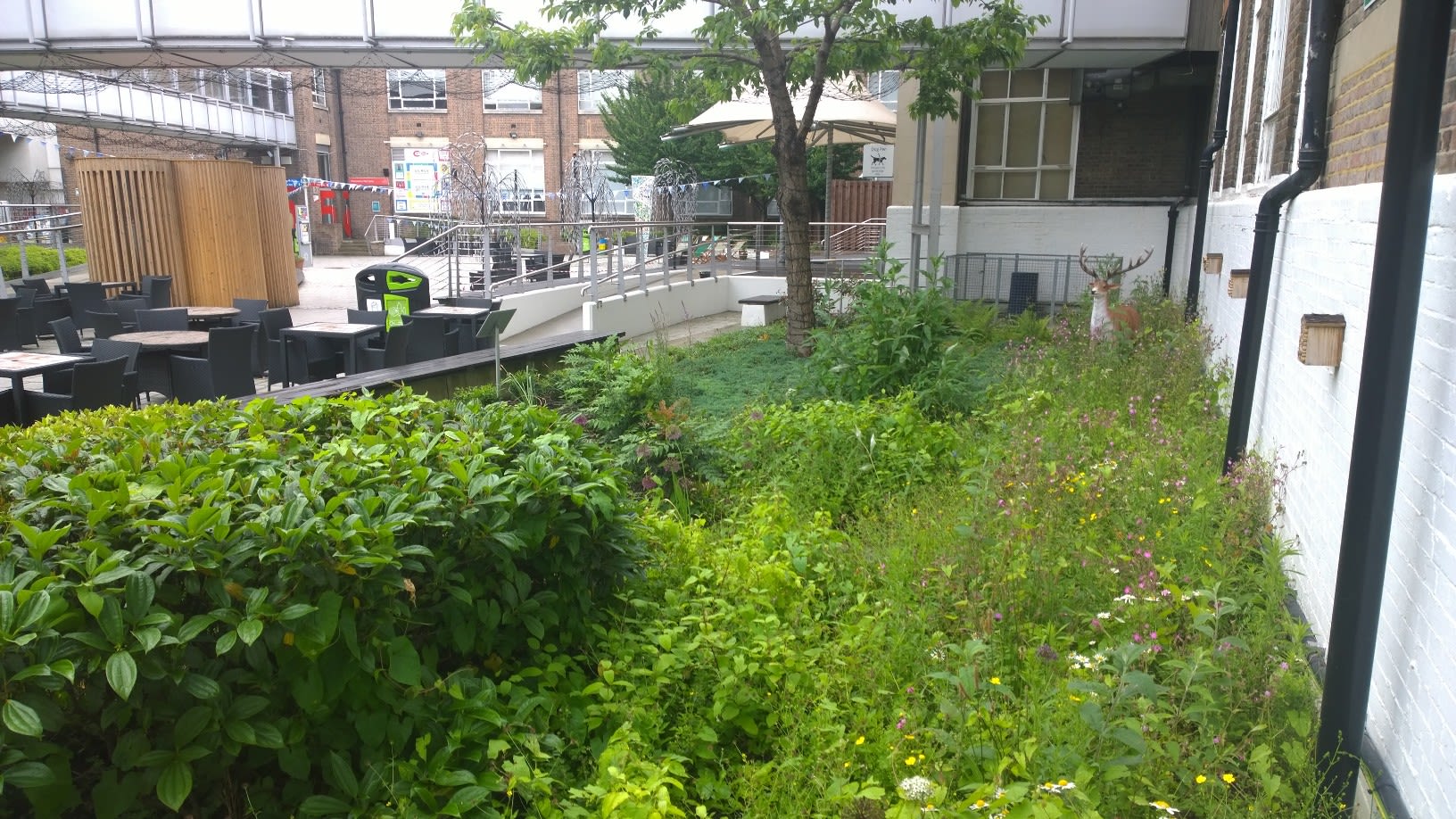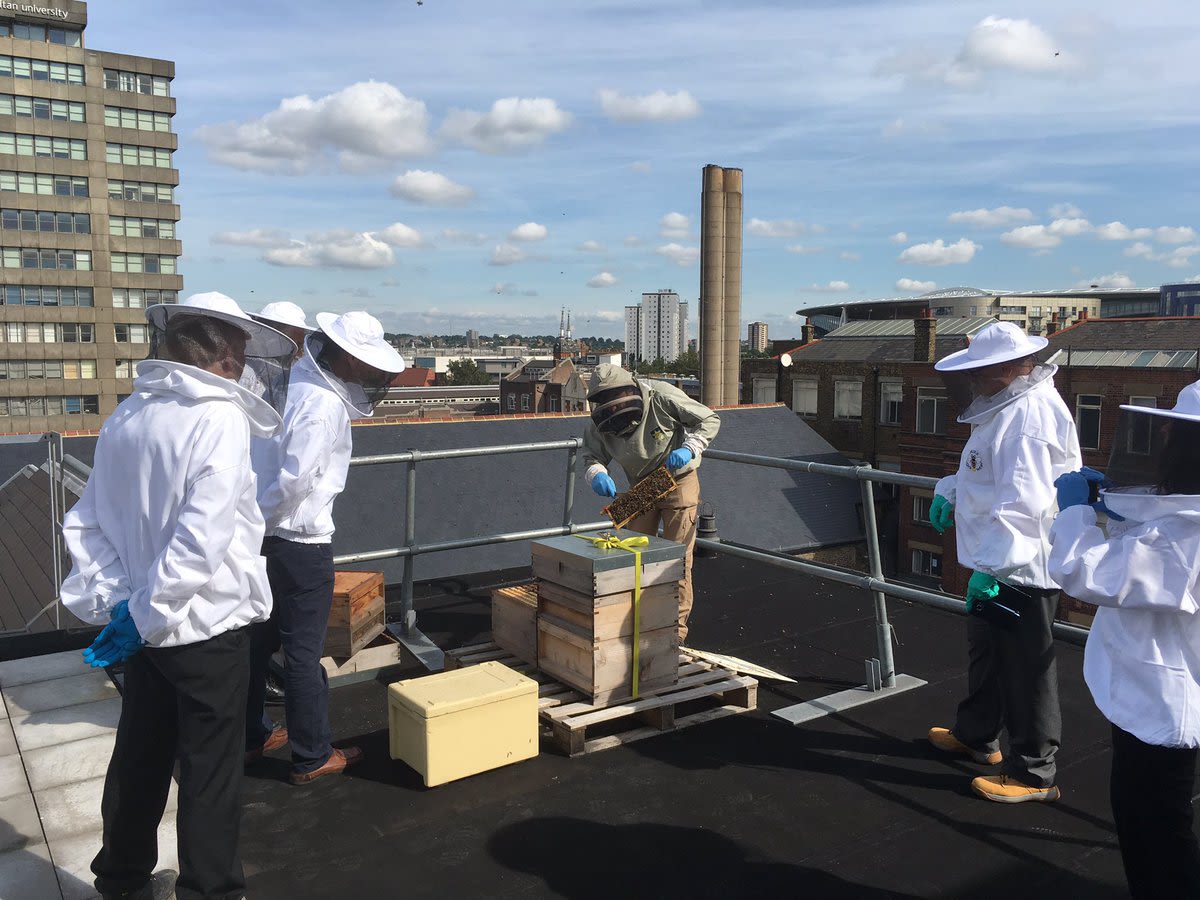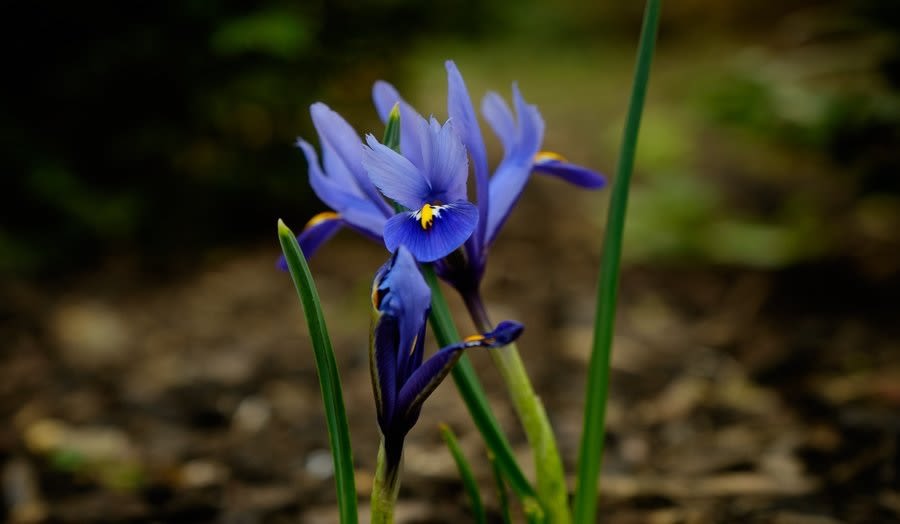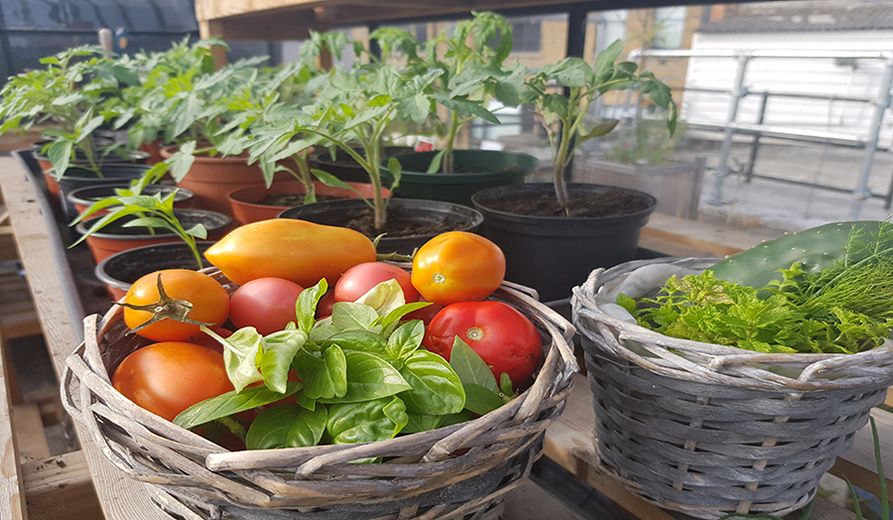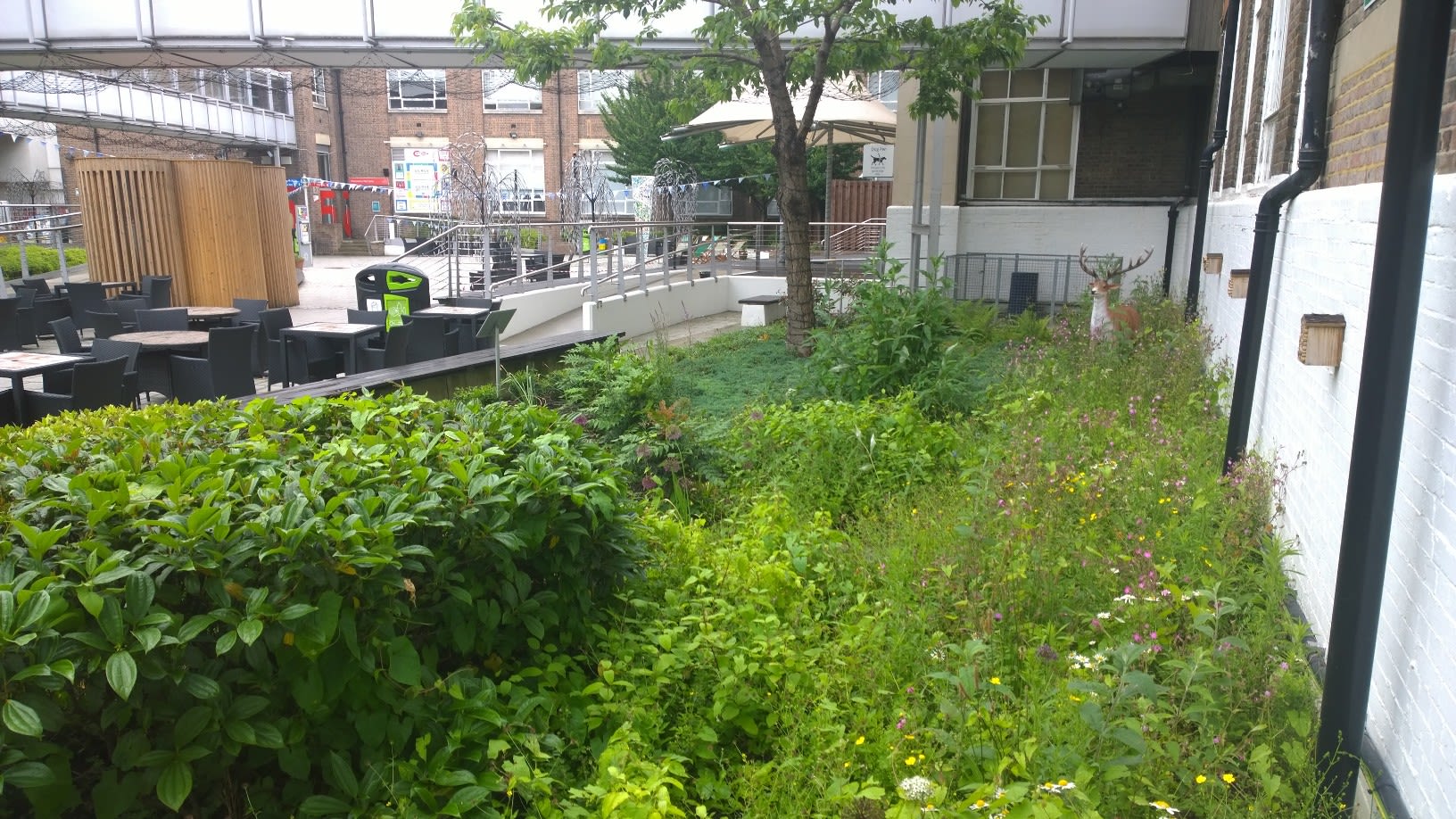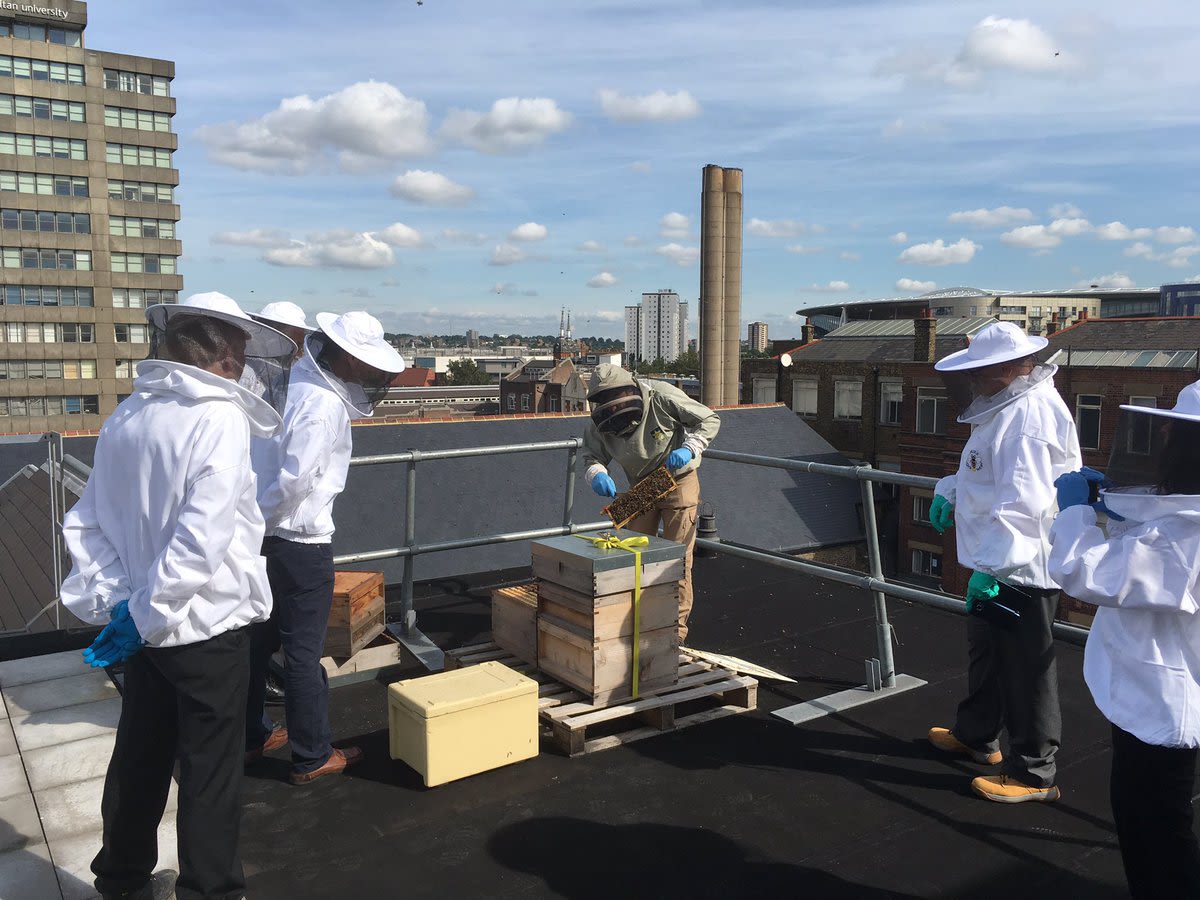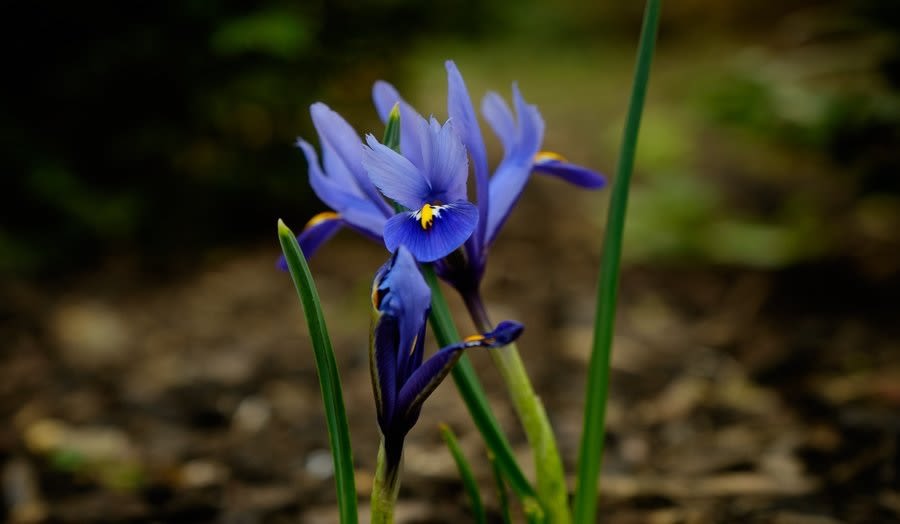 Moxon's ideas first took shape in a winning design competition entry showing how typical houses and garden streets might be reimagined as biodiverse green havens for wildlife - and for connecting people with nature. "That developed into a website which used vision drawings to inspire the public to make changes, and to connect them to expert guidance."
The initiative - shortlisted for the City of London Corporation 2019 Sustainability Awards - covers DIY step-by-step solutions for enabling wildlife-supporting features, as well as tips for off-the-shelf products. It shows the breadth of wildlife that exists in urban environments, from foxes, squirrels and kestrels to toads, frogs, mayflies and fungi and offers monthly 'wild makeover' tips.
Conservation organizations rightly focus on protecting natural habitats from destruction and unsustainable development but tend not to focus on how cities can be part of the solution. "Small individual actions could add up to make a big difference across the street, across a neighborhood and across a city," says Moxon.
Moxon is organizing a tree-planting event with the School of Art, Architecture and Design, which will create a 100-metre hedge for wildlife at a local city farm in London Docklands. "This is part of our commitment to educating our students to take responsibility for their own carbon footprint as part of their training to design buildings that address the climate and ecological crisis."
She believes biodiverse cities are not just helpful for the environment but for human wellbeing in the here and how. They improve air quality, reduce stress, foster social cohesion and leisure, improve respiratory function and protect more vulnerable citizens from threats like heat-stress. One study from Denmark found that people living more than a kilometer from a green area had higher odds of increased stress, which is linked to heart attacks and diabetes. This has become all-the-more critical in the context of the COVID pandemic, which has brought a renewed awareness of the importance of green space for mental health and wellbeing. For cities to keep hold of their populations and avoid a predicted 'flight' to the country, they need to offer a richer ecological environment to become places not just of work but of wellbeing. 
It may be worth contextualizing this by adding in something around how critical this is now cities are evolving and more people are working from home; the importance of creating spaces that nurture human wellbeing and reduce stress in a time of global upheaval are more important than ever.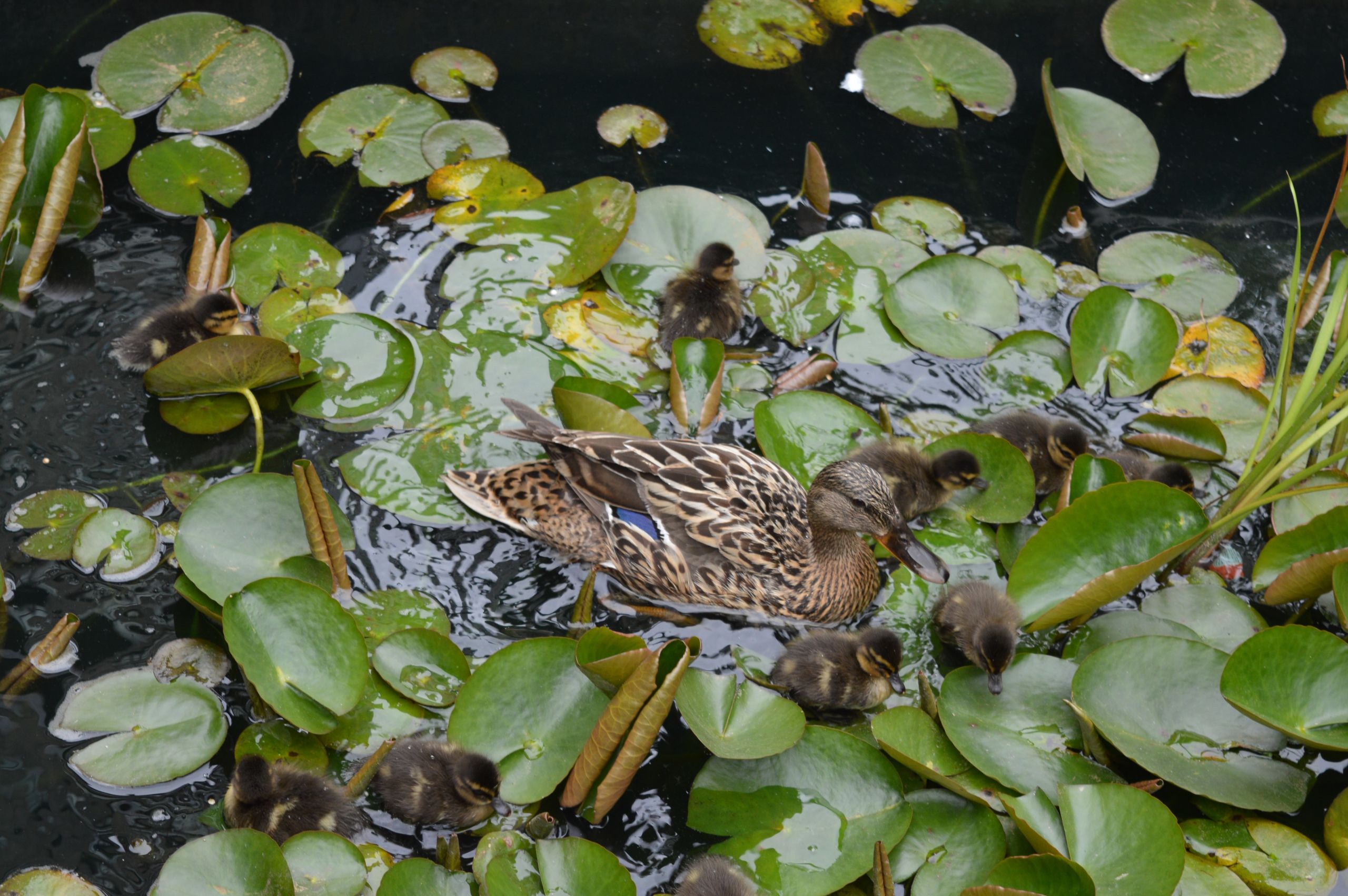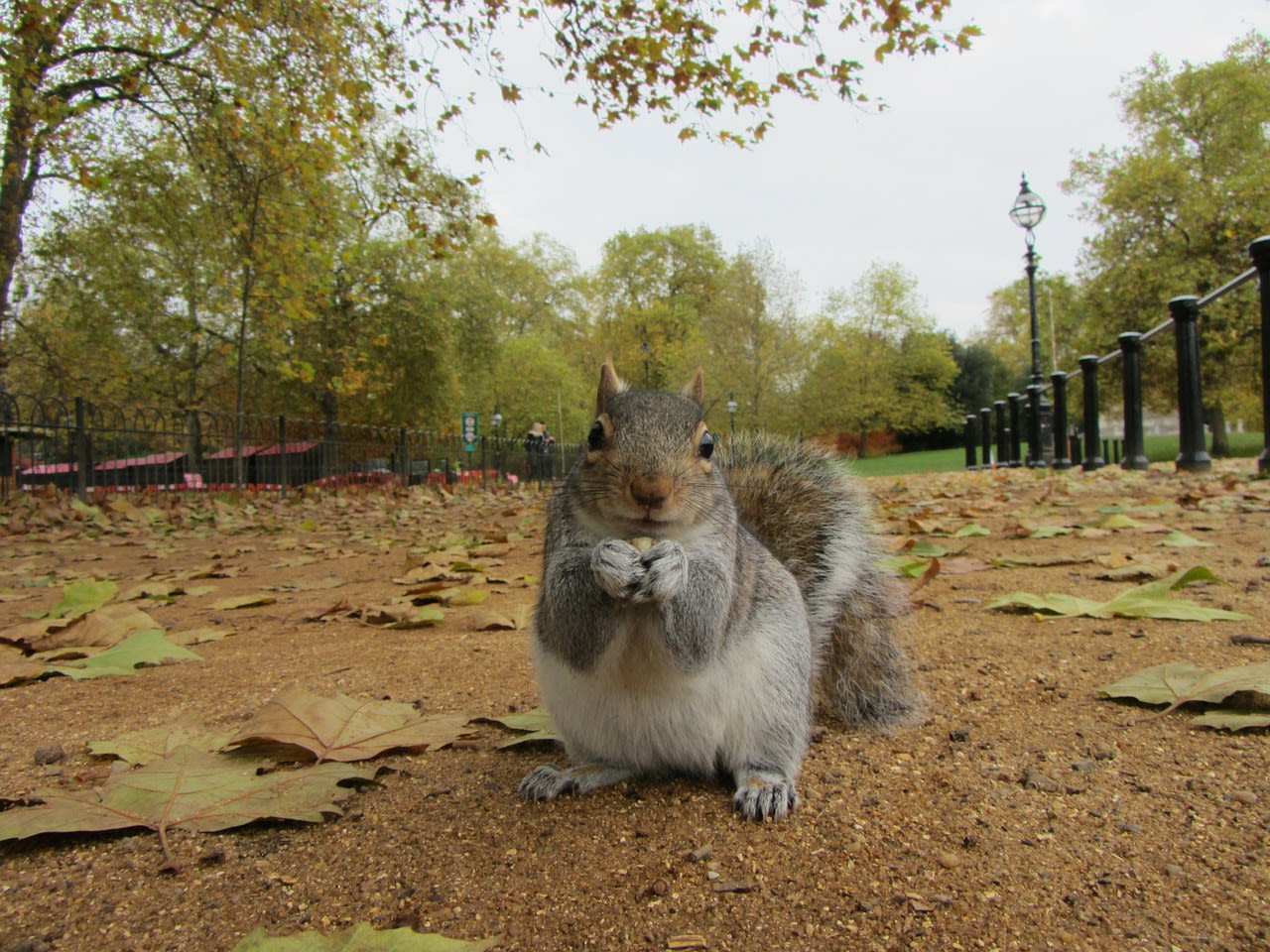 London Metropolitan University itself has laid out an environmental vision to reduce its carbon footprint and be one of the city's best-performing universities by 2024. Between 2005 and 2016, London Metropolitan reduced its carbon footprint by 57%[1] and today the university includes carbon reduction provisions in its tendering and procurement process.
It is also leading a raft of initiatives to support London's biodiversity. Rooftop beehives are now home to around 40,000 bees harvesting honey every day (viewers can watch them via a webcam link). Another livestream project allows viewers to watch peregrine falcons breeding on another university tower building; these birds were once common in London but numbers deteriorated around the millennium with populations now being coaxed back. The University's sustainability initiatives include rooftop gardens in two campuses, a project to restore biodiversity in gardens in the local area, and a collaboration to plant a wildflower meadow to encourage insects. A gardening club allows students to plant edibles like mint, rosemary, beans and salad on a campus roof garden, cultivating their interest in gardening. London Met is also one of the only universities in the UK to attain 'hedgehog friendly' accreditation, which involves nurturing the local hedgehog community, negatively affected by traffic, litter and scarce food, by keeping the campus litter-free, joining up habitats and providing hedgehog houses to keep them safe and dry. London has suffered long-term hedgehog decline due to a combination of reductions in green space, barriers to movement and dangers like traffic.
While the UK capital is the birthplace of Moxon's project, helped by the university's own commitment to the city's ecological health. The city's National Park City Charter aims for it to reach half green space by 2050. But Moxon sees the Rewild My Street initiative as relevant to cities around the world. "It is encouraging that some cities are leading the way with ambitious initiatives to promote urban greenspace and biodiversity," says Moxon. Bristol, UK, has committed to managing one third of its land for wildlife, for instance, while Berlin and Singapore have developed tools to measure urban nature. "It is vital that this thinking extends beyond city centers and public spaces to the harder to influence residential streets to ensure urban areas achieve their full potential for wildlife and people."
[1] http://www.brite-green.co.uk/index.php/our-work/reports-publications/university-carbon-report  
---
This content was paid for and created by London Metropolitan University. The editorial staff of The Chronicle had no role in its preparation. Find out more about paid content.