A Life-Changing Visit
How the Hagler Institute is linking Texas A&M's faculty and students with some of the world's most innovative thinkers
John L. Junkins is not big on name-dropping.
He's certainly proud of the global expertise that the Hagler Institute for Advanced Study has delivered to Texas A&M University. But he's even more delighted by the relationships these visiting faculty members have established and nurtured during their long-term campus residencies. These connections ultimately elevated the scholarship of the university's junior faculty and graduate students.
I don't look for headliners, but rather for people who are clearly passionate about what they do and who are making a difference in their fields," Junkins, the Hagler Institute's founding director, says of the faculty fellow selection process. "We measure their potential impact not by how many papers they've written, but by how they're changing the world.
Since 2012, the Hagler Institute has brought 70 prominent scholars from universities across the globe to Texas A&M. These faculty fellows have the choice of either staying at the university for up to 12 months straight or breaking up their residency over a multi-year period. Those who desire to be part of the Hagler Institute, but cannot make an extensive time commitment, often serve as Hagler distinguished lecturers.
While faculty fellows might undertake research, write journal articles and give lectures at Texas A&M, Junkins says that mentorship is the overarching goal of the Hagler Institute experience. Those working and studying in a faculty fellow's area of expertise are presented with the invaluable opportunity to pick the brain of—and often work alongside—the most innovative thinkers in their field.
This year, for instance, College of Engineering students and faculty are benefiting from the expertise of Purdue's Kathleen Howell, whose developments in spacecraft trajectory design and maneuver strategies have played a pivotal role in NASA space missions.
Meanwhile, students and faculty in Texas A&M's College of Liberal Arts and Bush School of Government and Public Service are studying the impact of collective memory on a nation, focusing particularly on post-World War II France. Leading them in this exploration is the French National Centre for Scientific Research's Henry Rousso, widely considered one of France's most significant historians of the modern era.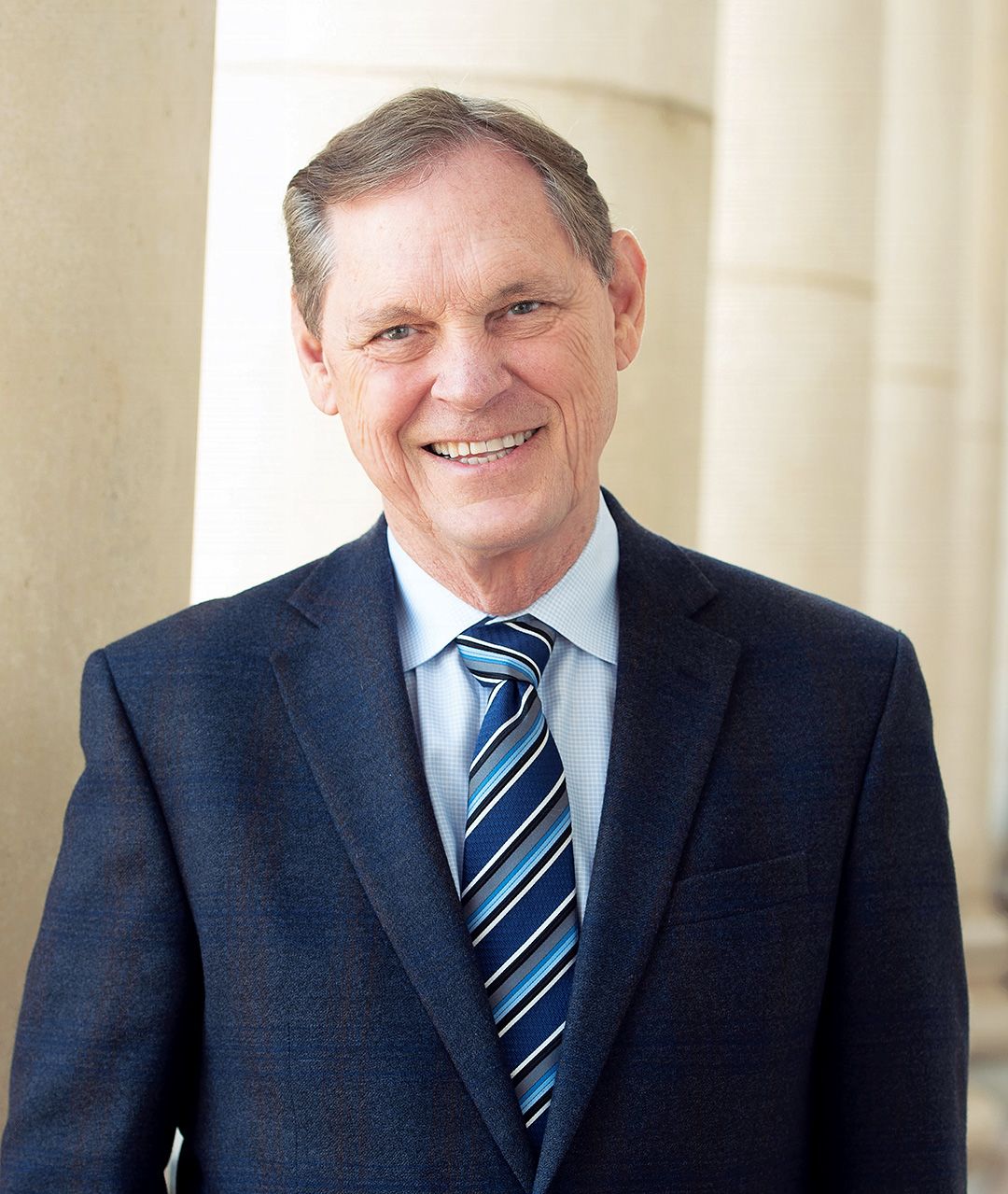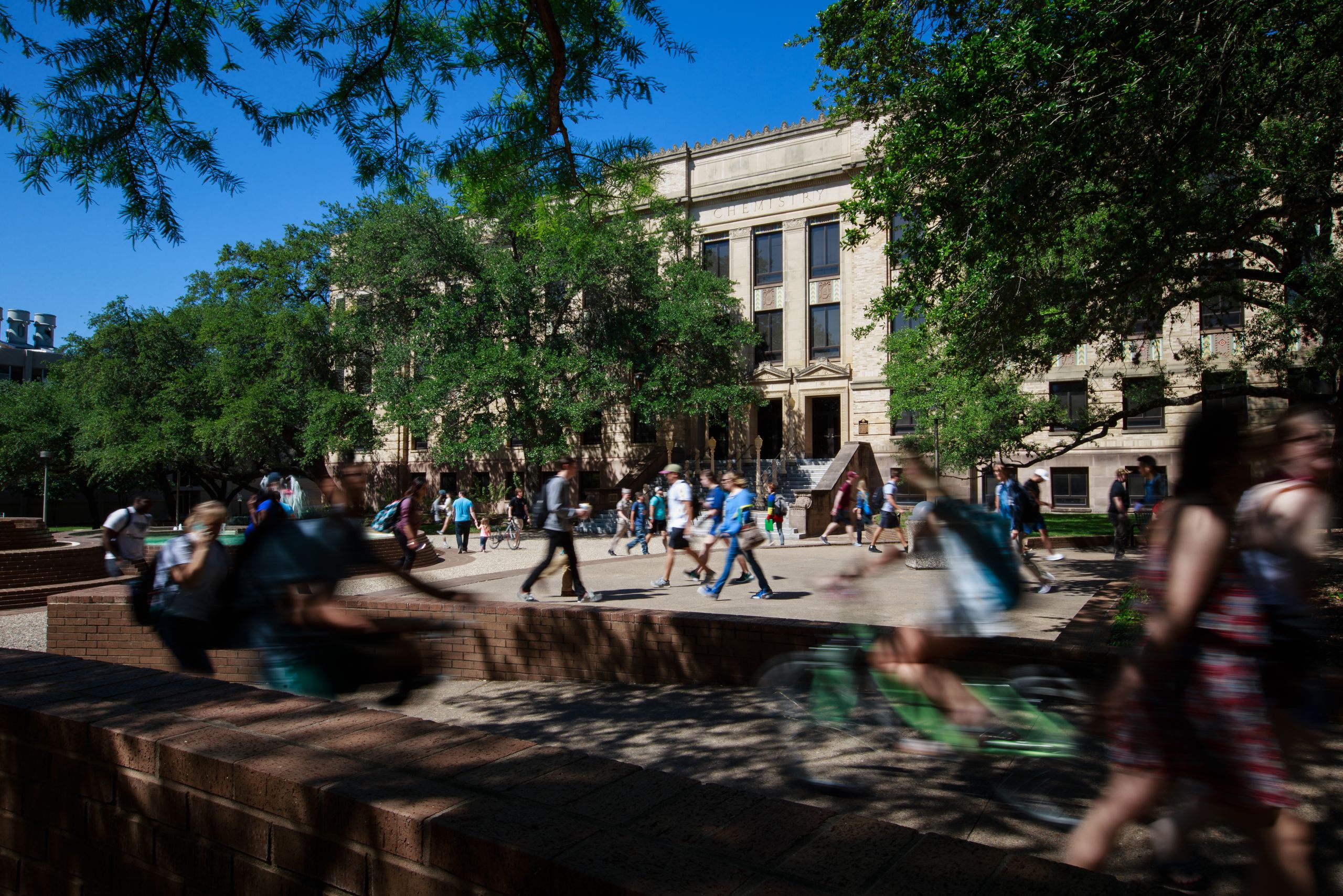 Across campus, College of Science students and faculty are learning from renowned Stony Brook mathematician Misha Lyubich, who has played a central role in shaping the development of the dynamical systems field. At the same time, those in Texas A&M's School of Public Health and College of Veterinary Medicine & Biomedical Sciences are working alongside Baylor College of Medicine's Peter Hotez, a scientist and pediatrician who specializes in neglected tropical diseases and vaccine development.
Howell, Rousso, Lyubich and Hotez are joined this year by five equally prominent faculty fellows representing the fields of physics, nutrition, astronomy, applied mathematics and materials science.
While the Hagler Institute provides a catalyst to enrich the intellectual climate and educational experiences at Texas A&M, it's not a one-way street. Of equal importance are the advanced study and collaborative opportunities made available to the faculty fellows themselves. By teaming with Texas A&M's own stellar faculty-researchers and graduate students, participating fellows advance their personal academic and research goals even as they teach, encourage and inspire others.
Key to the Hagler Institute's success is its reliance on Texas A&M faculty members to choose for themselves the most innovative and game-changing members of their respective fields. Confidential nominations are put forward by college deans and faculty members, and each college—regardless of size—has an equal chance of seeing its nominees advance. Junkins explains that nominees are evaluated by a revolving panel of Texas A&M distinguished professors who are asked not to vote their college or their particular areas of interest, but rather to choose the nominees who would prove to be the best academic venture capital investments for the university.
Along with faculty nominations, the Hagler Institute funding mechanism keeps politics out of the process. The institute is designed to eventually be funded by donors. Uppermost is Jon L. Hagler, a 1958 Texas A&M graduate who, in 2017, committed $20 million to fund the ongoing operations of what was then the Texas A&M University Institute for Advanced Study.
Because the Hagler Institute provides 70 percent of faculty fellow stipends, Texas A&M college and departmental budgets are minimally impacted when they land a faculty fellow. Less encumbered by financial restrictions, even faculty members from the smallest departments can "dream big" when it comes to determining their ideal nominees. Knowing that they have a rare shot to work alongside one of the top names in their field—and one with a proven track record of collaboration—also encourages faculty to choose their nominees with great care.
To help narrow down the nominee list, potential faculty fellows must already be nationally recognized by their peers. As a result, with this year's class, the list of current and former Hagler Institute faculty fellows includes 55 members of the national academies of sciences, engineering, medicine or architecture, along with 20 members of international academies. Two Nobel laureates are on the list, as are winners of the Wolf Prize, the National Medal of Technology, the Hubbell Medal in Literary Scholarship, the National Medal of Science, the National Humanities Medal and an Academy Award.
What we're doing with the Hagler Institute is creating a structural incentive for faculty members to look outward and ask: 'Who is the best person in my field? Who would best benefit us if someone else is paying for it?' Junkins explains.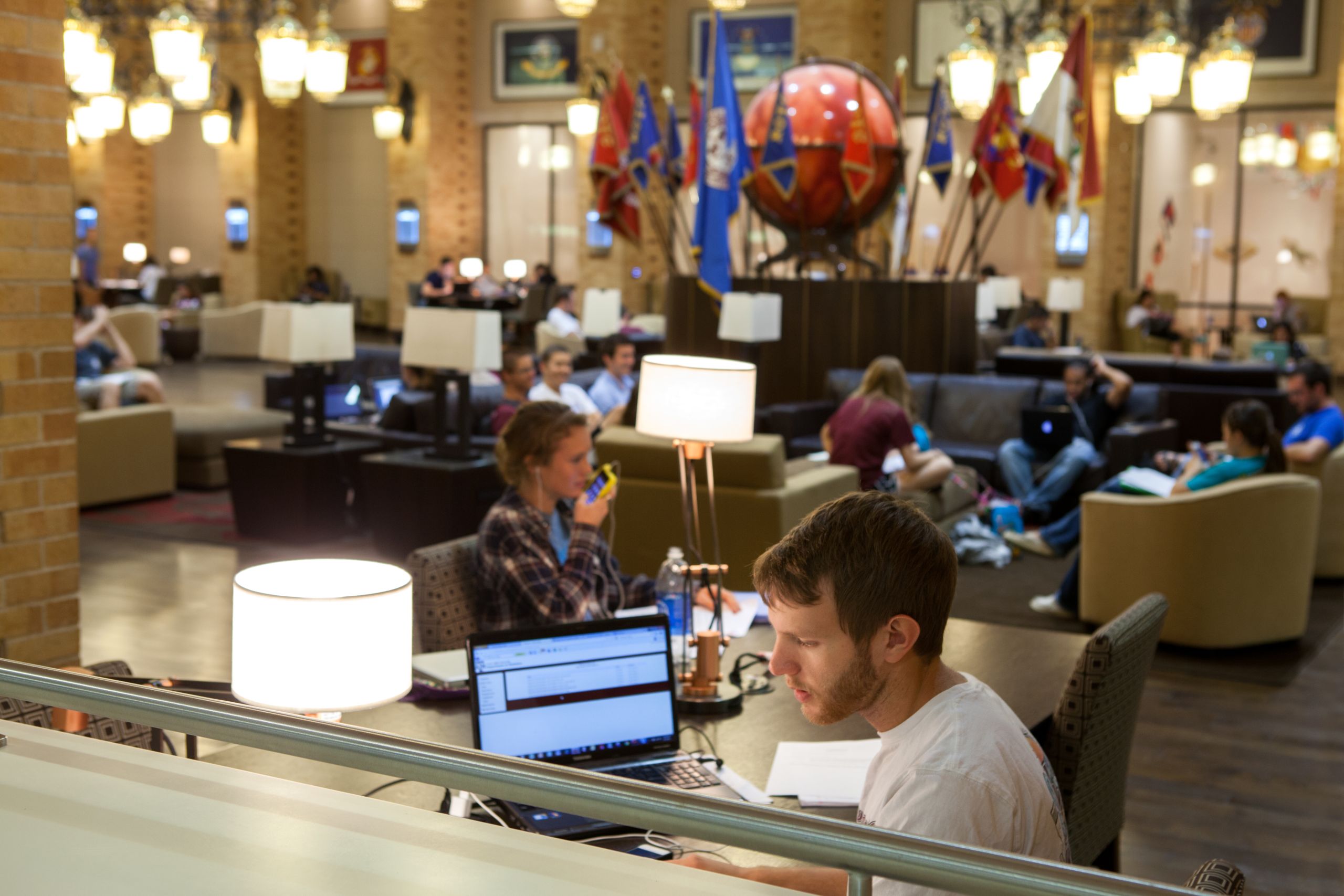 Answers to those questions have brought to Texas A&M superstars from a wide variety of fields. Examples include Harvard political scientist Robert Putnam, author of Bowling Alone: The Collapse and Revival of American Community; University of Chicago medical physicist Maryellen Giger, a pioneering researcher in the field of computer-aided diagnosis and quantitative image analysis, particularly as it applies to cancer and bone disease; and Duke physicist and mathematician Ingrid Daubechies, developer of both image-compression technology used in modern computing and of image processing techniques used to authenticate centuries-old artwork.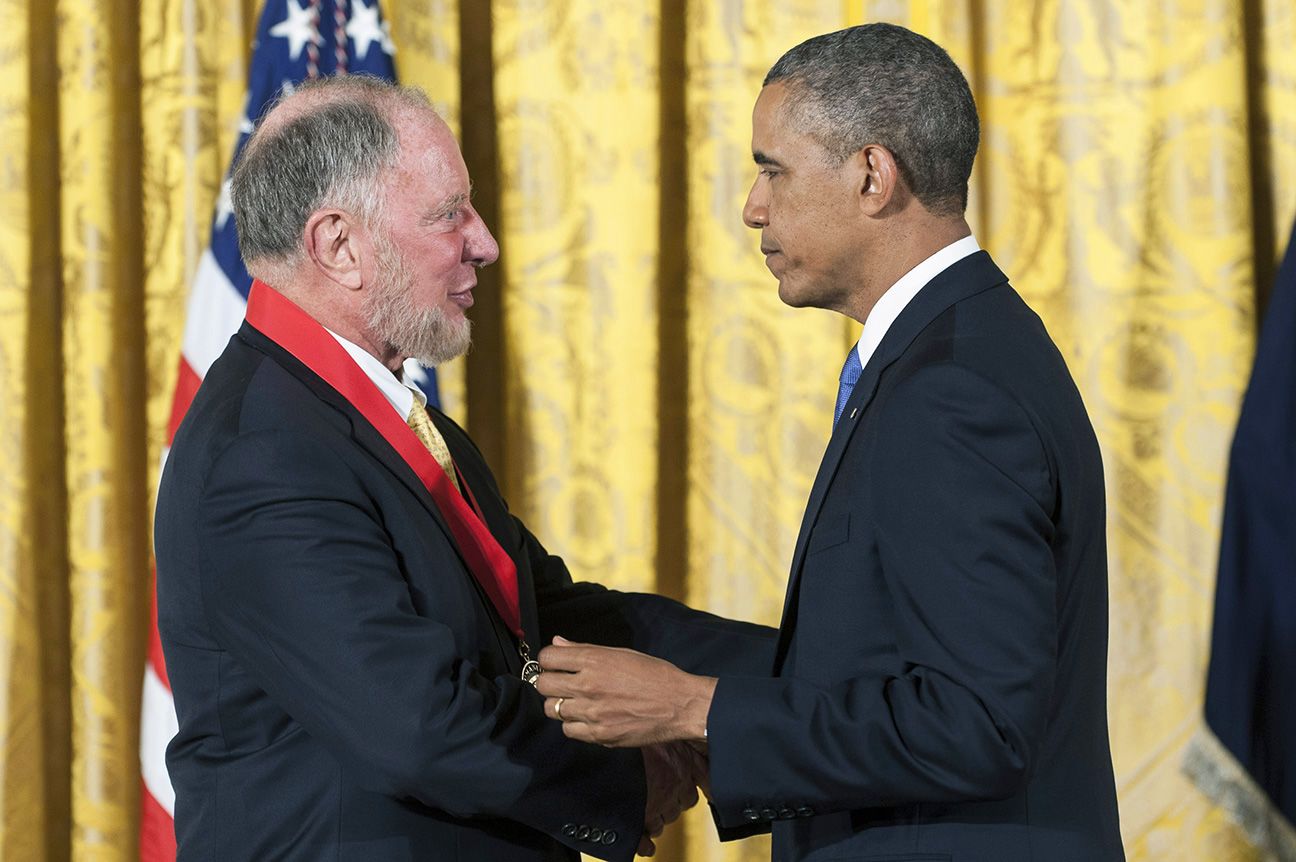 During the first year of the Hagler Institute, recruitment was difficult," Junkins says. "The initial reaction I got is that the potential faculty fellow didn't have time to participate. Now, when they see who's come before them, the reaction is very different." While 12 months might mark the end of a faculty fellow's Texas A&M residency, it does not mark the end of the collaborative relationships that form, Junkins says. "It's not a one-and-done deal," he explains. "These partnerships last beyond the campus residencies and change lives. That's what this institute is all about.
To learn more about the Hagler Institute for Advanced Study at Texas A&M University, visit https://hias.tamu.edu/.