Breaking Ground in Uzbekistan
How Webster University is Transforming Global Education through Public-Private Partnerships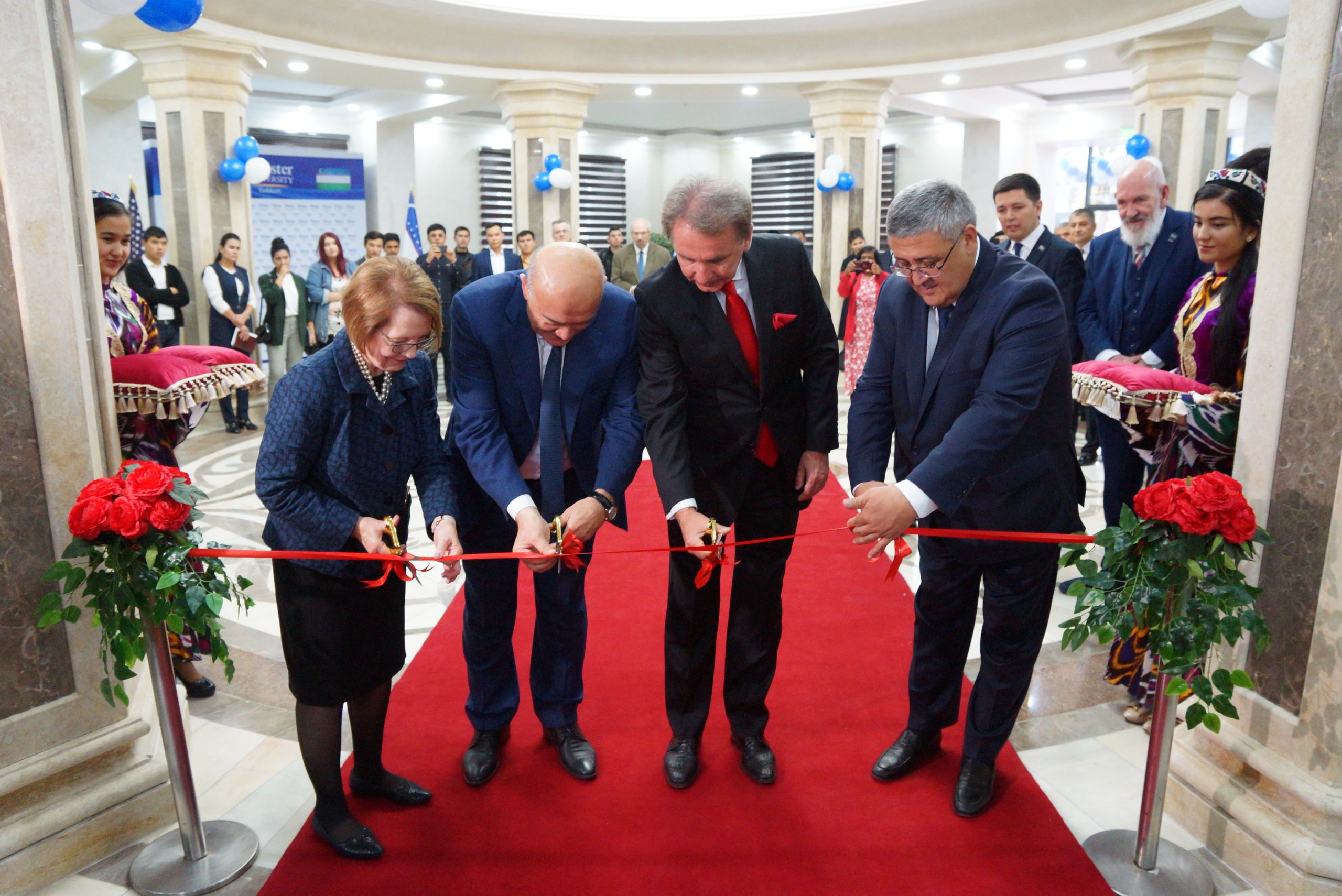 Webster University has a long history of global engagement, from robust study-abroad programs to our operating campuses in locations around the world. And now Webster has broken new ground with a partnership with one of the fastest-growing emerging economies in the world - Uzbekistan.
Webster has a storied tradition of challenging the status quo. When Webster University opened in 1915, it was one of the first all-women's colleges west of the Mississippi River. Three years later, it was among a handful of non-Ivy-league institutions to accept students from other countries. By the 1930's, Webster had established a unique study-abroad program that sent students to Canada and Europe for summer terms. By the 1970s, Webster established its own campuses in Switzerland, Austria and The Netherlands, and expanded those campuses to Thailand and China in the 1990s and Greece and Ghana in the 2010s.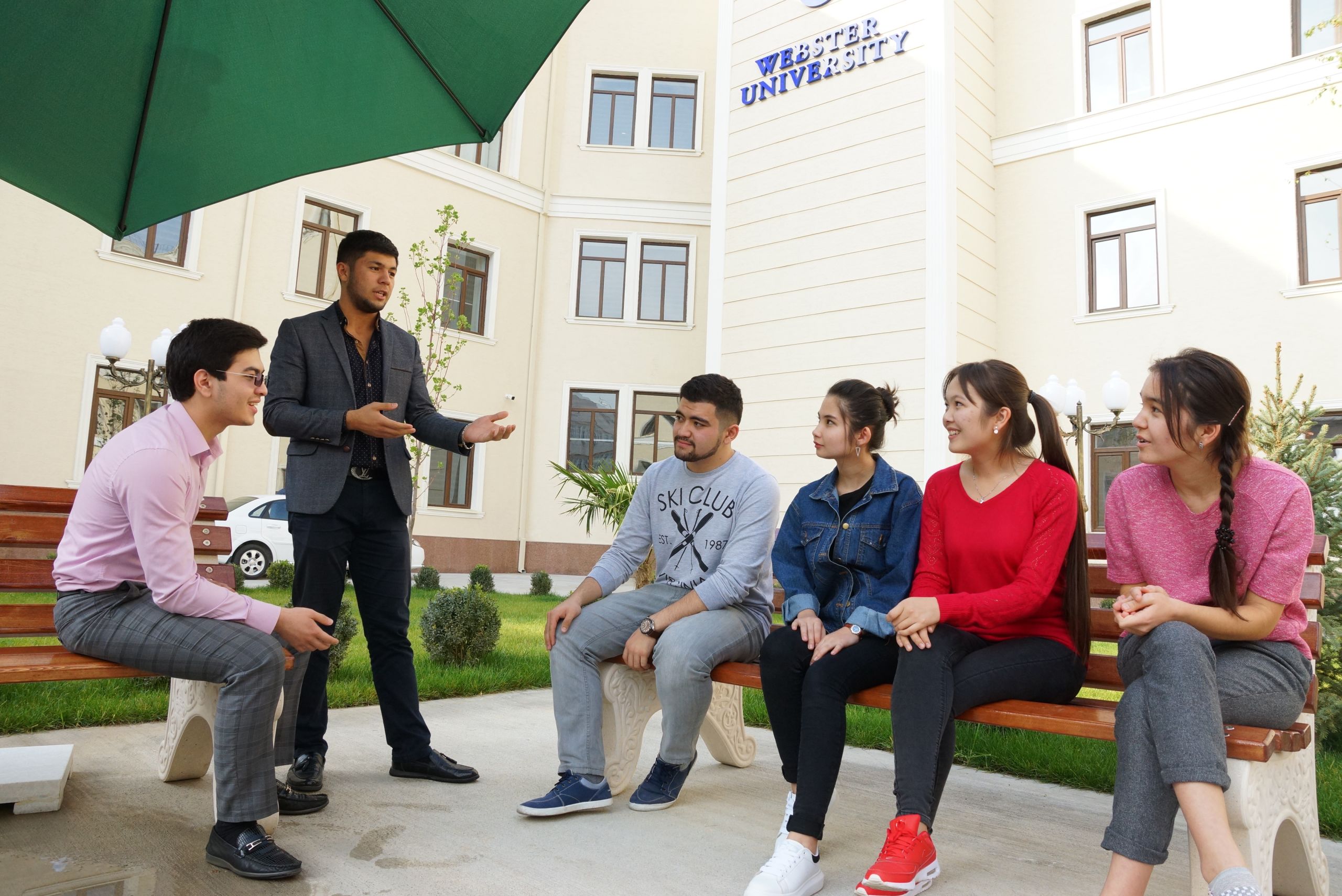 Last year, Webster added Uzbekistan to that list - and saw immediate results. This new partnership embodies transformation strategies that leverage the comparative strengths of a global university system and the educational needs of an emerging nation.
Uzbekistan's history, culture and economy are a natural fit for this partnership.
Uzbekistan became an independent country in 1991, but the real transformation occurred in 2016 when newly elected President Shavkat Mirziyoyev introduced wide-ranging reforms to the public administration and the judiciary, liberalized the economy, enacted social reforms that would lead to higher incomes and better jobs with more domestic stability, and reformed the educational system. He also established relations with neighboring states focusing Uzbekistan's reintegration into a regional economic circle. This has begun to deliver results, including new direct air connections linking Tashkent to Dushanbe and Kabul, greatly facilitating travel, as well as growing trade figures.
The reforms of Uzbekistan's education system opened the door for establishing a strategic partnership between Webster University and the Republic of Uzbekistan in addressing the educational needs of the region.
These conversations were built around the understanding that each of Webster's international campuses and sites thrived as a result of unique opportunities present in the region that Webster can distinctively serve. Relationships with key leaders and an openness to learning new ways of doing business advanced the conversations through the knowledge of the economic and political landscape, cultural competency, and language fluency to establish shared interests and identify potential barriers. This required extensive in-person meetings among key stakeholders to gather data and assess needs of the Uzbek workforce and to identify Webster's capacity to meet those needs, as well as communicating the institution's values and vision.
The immediate result of the evolving partnership between Webster University, the Ministry of Education in Uzbekistan, and several Uzbek universities has been the offering of undergraduate and graduate programs throughout the country. The results to date include enrollments onsite of nearly 500 students by Fall 2019 in programs such as Teaching English as a Second Language, Business Administration, and Communications.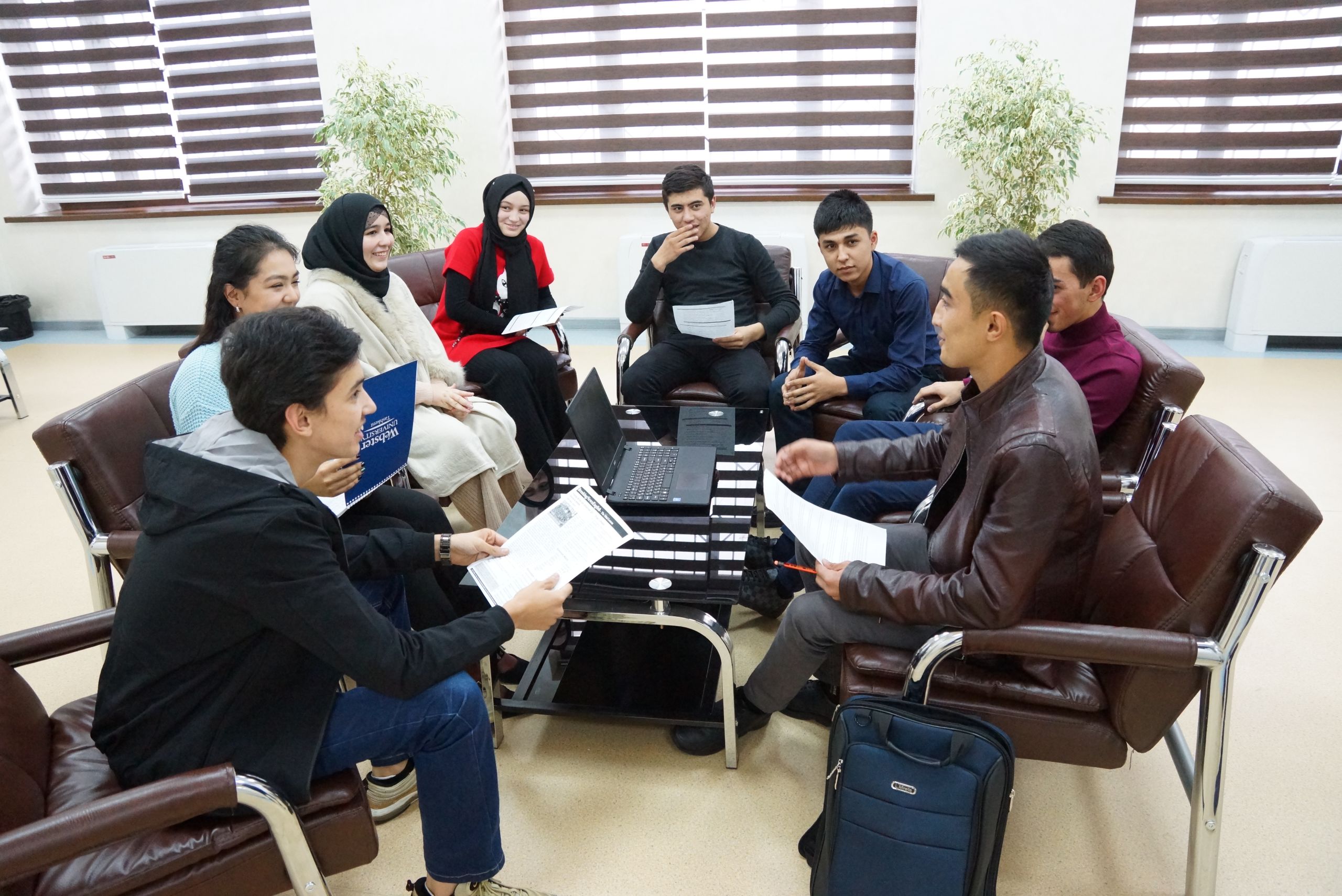 This innovative approach reflects the mutual investment underlying this strategic partnership, Webster University and the Government of Uzbekistan are creating a revolution in educational models in Central Asia and building a best practice for other yet-to-be-explored regions worldwide.
We know that the flow of information, people, and ideas across countries and continents is needed to build a stronger future for cities, industries, and nations. Only through shared knowledge and commitment will the leaders we are educating be successful in seeking global solutions to the world's most pressing challenges in economics, health, environment, and security.
The globalization of education is a necessary vehicle to increasing global competitiveness. It requires that the students we educate as citizens and leaders in their communities worldwide gain an understanding of world events that surpasses simple awareness.  What is needed is a cause and effect inquiry, a thorough understanding of the rapidly changing world.  The understanding of the global world is ultimately possible only by globally educated and globally minded individuals, as demonstrated with the partnership between Webster University and the Republic of Uzbekistan.