The Hamline Method
A New Selectivity in Admissions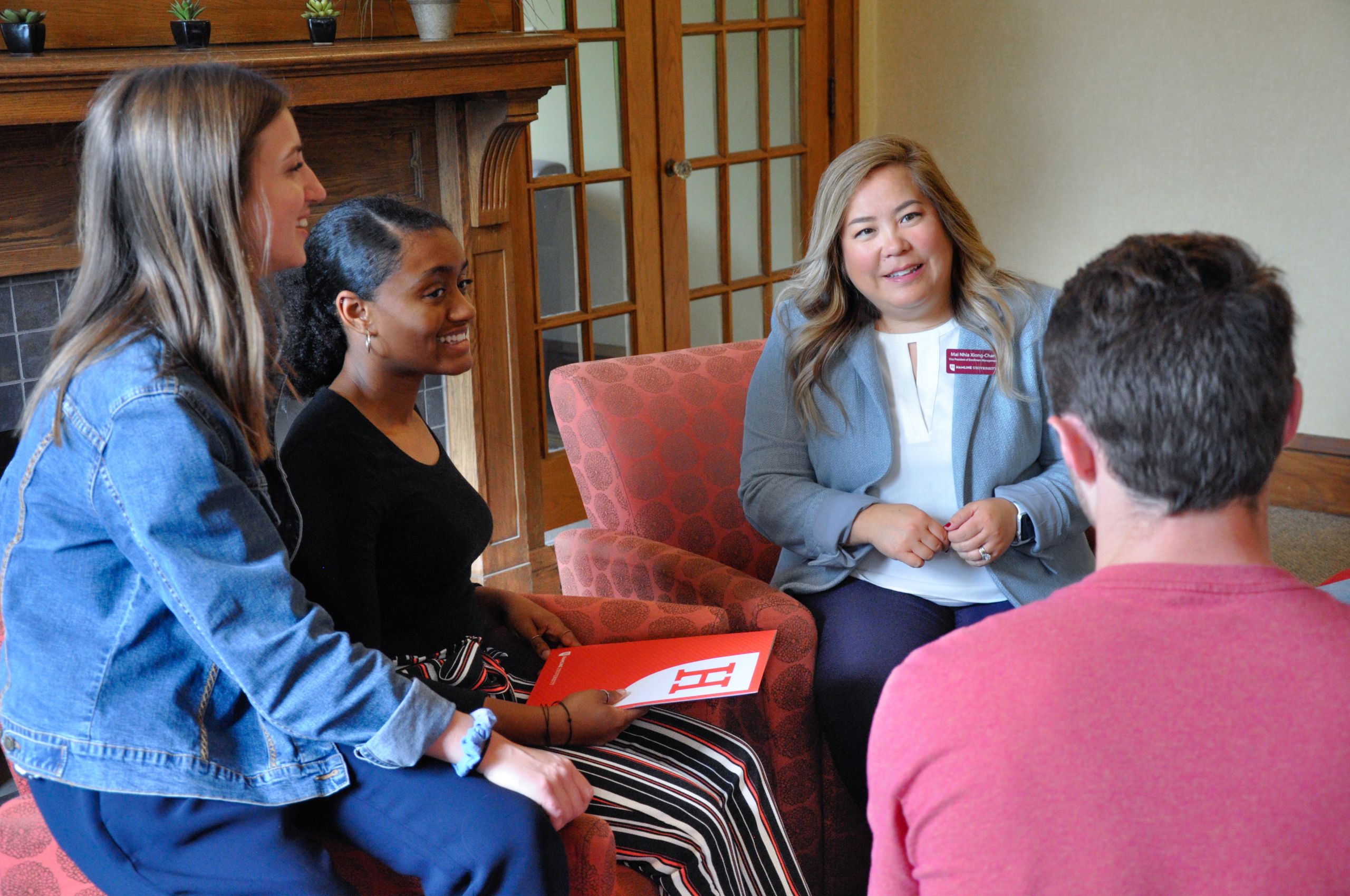 Since 1854, Hamline University, in Saint Paul, Minnesota, has taken the lead in its state and surrounding region. That forward-thinking approach remains true and in a time when student demographics are changing rapidly, Hamline is still ahead of the curve.
Like many states, Minnesota's population has transformed over the years, and the pace of that change has accelerated over the last decade. Overall, the state has seen a 29 percent growth in its population of color since 2010—ninth highest among all states. Currently, 21 percent of the state's population is people of color; however, among residents ages four and younger, the percentage of people of color is 31 percent.[1] 
The future of Hamline, like our history, is entwined with that of Minnesota and the region," said Hamline University president Dr. Fayneese Miller.
Under the leadership of Vice President of Enrollment Mai Nhia Xiong-Chan, Hamline's admission team has worked intentionally to address the needs of Minnesota's emerging population demographics.
Xiong-Chan, a Hmong woman, child of refugees, and president-elect of the Minnesota Association for College Admissions Counselors (MACAC), understands the challenges faced by many prospective students who may be the first among their family and peers to consider college. She and her team have revolutionized Hamline's recruitment policies and admissions approaches to meet these students with strong support and tailored processes. As a result, today Hamline is a leader among peer institutions in enrollment of first-generation students. The racial and ethnic composition of the university's last five incoming classes has matched and exceeded diversity measures for the state. Hamline is helping Minnesota prepare for the future.
"We make an impact when we increase the workforce capacity and employability of people who live in our region," said Xiong-Chan. "We need to be in step with the population."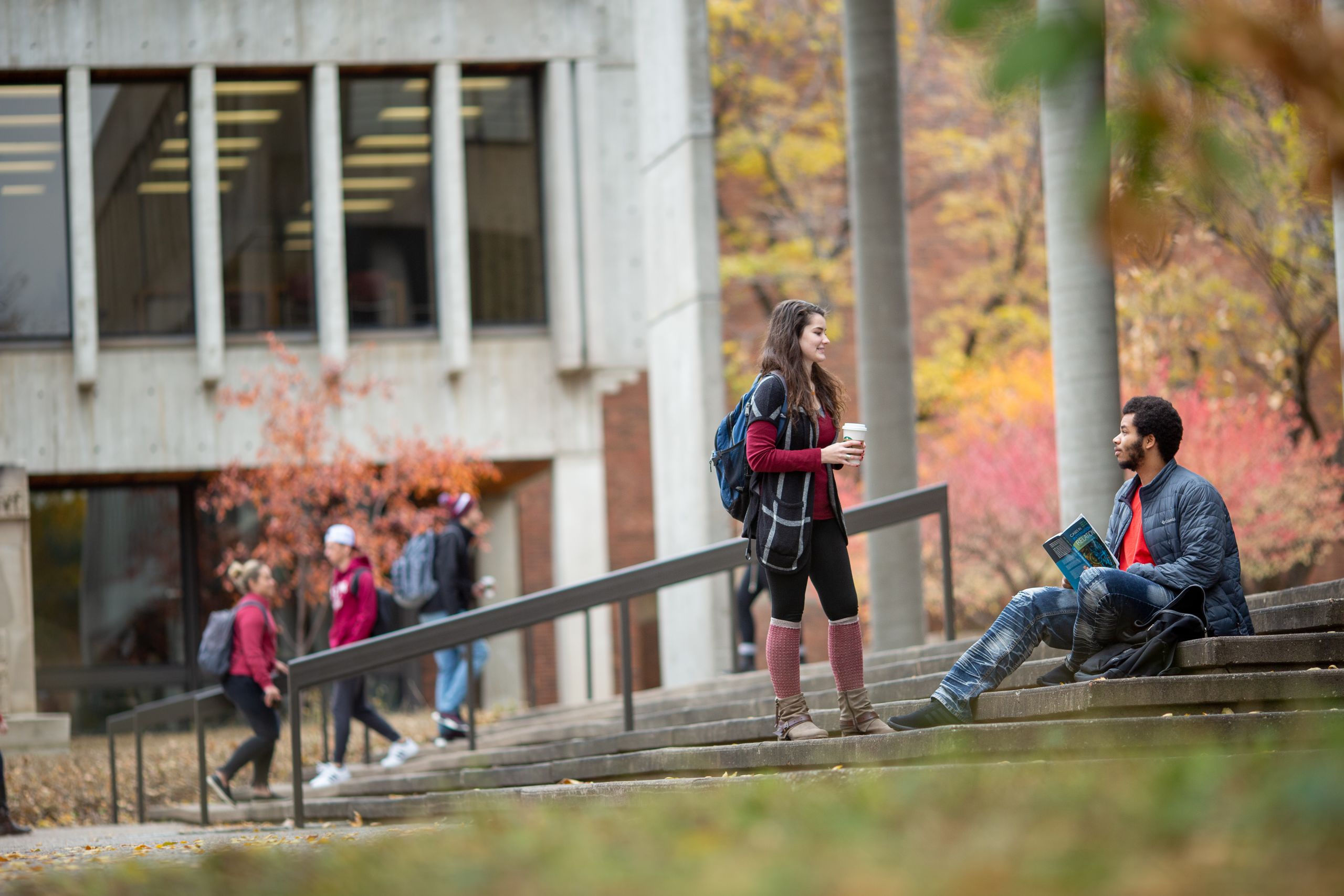 Start with Comprehensive Outreach and Depend on Relationships
Hamline's admission team leverages college fairs, the ACT/SAT tests, and word of mouth to reach prospective students; however, high school visits play a more important role in Hamline's strategy. The admission counselors make a point to visit undermatched schools and schools in rural areas. Minnesota has the third-worst high school college-counselor-to-student ratio in the country, and by prioritizing on-site high school visits, Hamline's admission team brings the university to the students.
"We visit high schools that other colleges may not visit because we know there are qualified students Hamline can serve and serve well in these schools," said Xiong-Chan.
Beyond school visits and traditional means of attracting interest, the admission team taps into relationships with prior students and community-based organizations. National college access groups such as College Possible, AVID, and TRiO programs play a significant role as well; however, local relationships remain key to Hamline's admission successes.
"As the population of students of color and first-generation students at Hamline has grown, so has our network, which increases the pool of students and advocates who know about us and what we can offer them," said Xiong-Chan.
Total Engagement
Every prospective student is invited to campus to experience the individualized approach to admission for themselves. For those who drive, this even includes a reserved parking space personalized with their name and hometown. Once students arrive on campus, admission team members connect them to faculty and resources that pertain to their areas of interest.
Hamline has developed a campus culture around the idea that recruitment is a community effort, and staff and faculty have a large role in the admission process. For prospective students, the ability to converse with welcoming professors during a visit provides a level of comfort they may not experience at other schools.
"A one-on-one conversation with a professor will often convince a student that Hamline can meet their academic and career goals," said Xiong-Chan.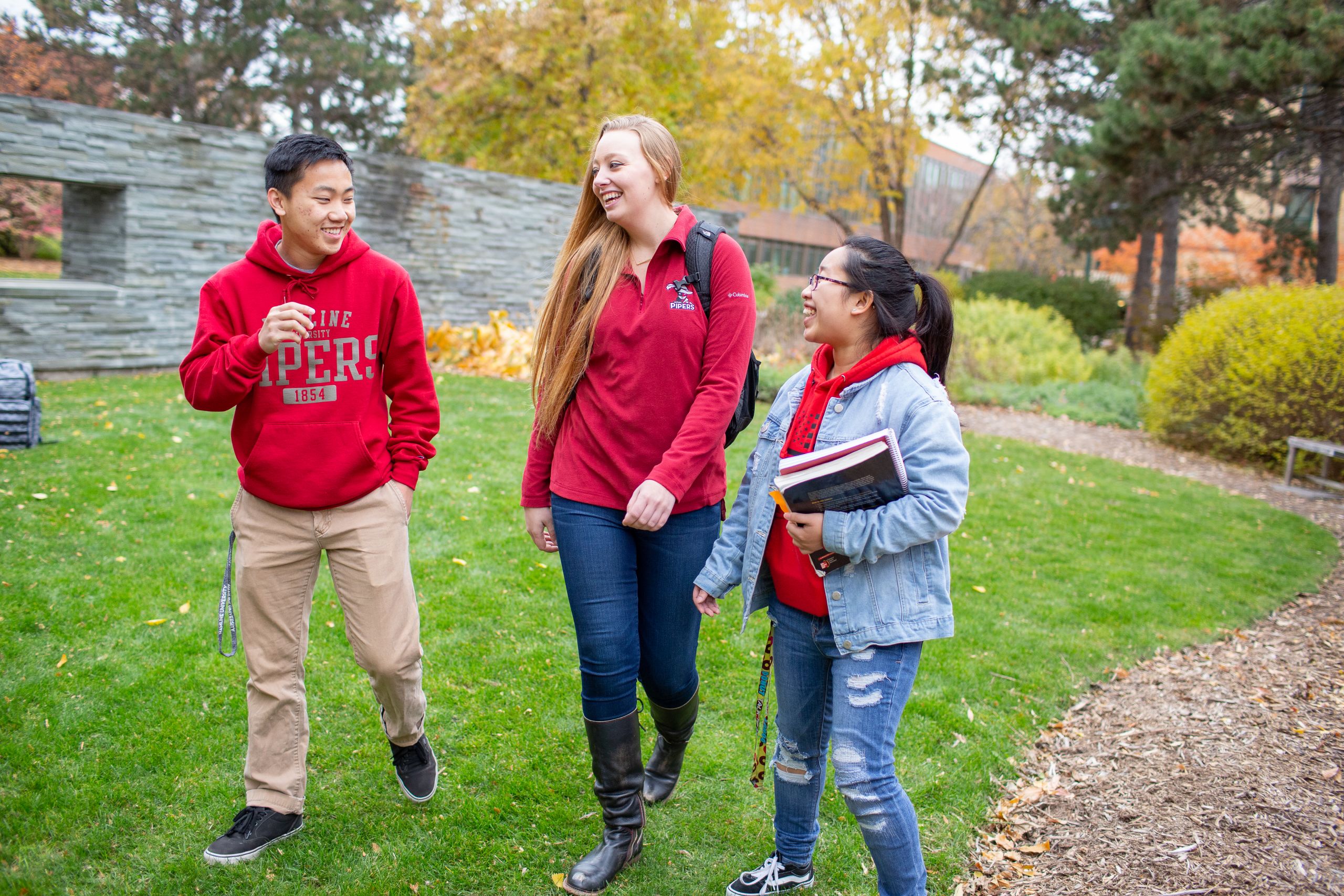 The Art of Accepting Students
Hamline's selective acceptance rate of 65 percent reflects a comprehensive approach that considers school and class rigor, life and extracurricular experiences, standardized test scores, GPA, and applicant essays during the admission process. Hamline requires standardized tests such as the ACT and SAT because they can predict success for some, but not all students; a test score will not determine admission or rejection. Life experiences such as contributing to family finances matter as much as a semester abroad.
Xiong-Chan emphasized, "We value talents in prospective students in a way that is radically different from how the admission office from the generation before may have."
Personal Counselling
Once a student has completed the admission application and received a formal acceptance letter from Hamline, they are contacted directly by their own personal admission counselor. What follows is a unique relationship. Each student's admission experience is different because Hamline students are all different.
The university is diverse in terms of race, ethnicity, socioeconomic status, geographic region, religion, major, co-curricular activities, and career goals. Admitted students are invited to campus for specific events tailored for them, such as Hamline Firsts, for first-generation students and their families and supporters; Discover Hamline Overnights, for prospective students who want to experience 24 hours as a Piper; and Admitted Student Days, for those admitted to the upcoming  fall's first-year class. All of these experiences are designed for the students, with flexible schedules and sessions that are focused on their interests, questions, and concerns.
I am continually impressed with all of the ways that the admission team meets the needs of prospective students, said President Miller.  
Xiong-Chan is fond of saying, "College isn't for everyone; students should be allowed to choose their path post-high school. But if a student wants to go to college, guaranteed there's a college out there that is their right fit. We want to be able to show students from all walks of life how they can find their fit at Hamline."
Stay Current and True to Mission
Since its founding, Hamline University has adapted as the world around it has changed, and that resilience will remain in the admissions process as the staff monitors and responds to state demographics, employer data, and trends in education in the state. However, the admission team's personal and dedicated approach for each prospective student will not change.
"What makes us uniquely Hamline is that we care deeply about this place and our students. We are committed to ensuring we are providing access to a premiere Hamline education as part of our mission," said Xiong-Chan.
"We take great pride in knowing the students we enroll today as Pipers will change the world tomorrow," said President Miller.