Five million U.S. students are caring for a loved one
Supporting them will benefit institutions as well as families.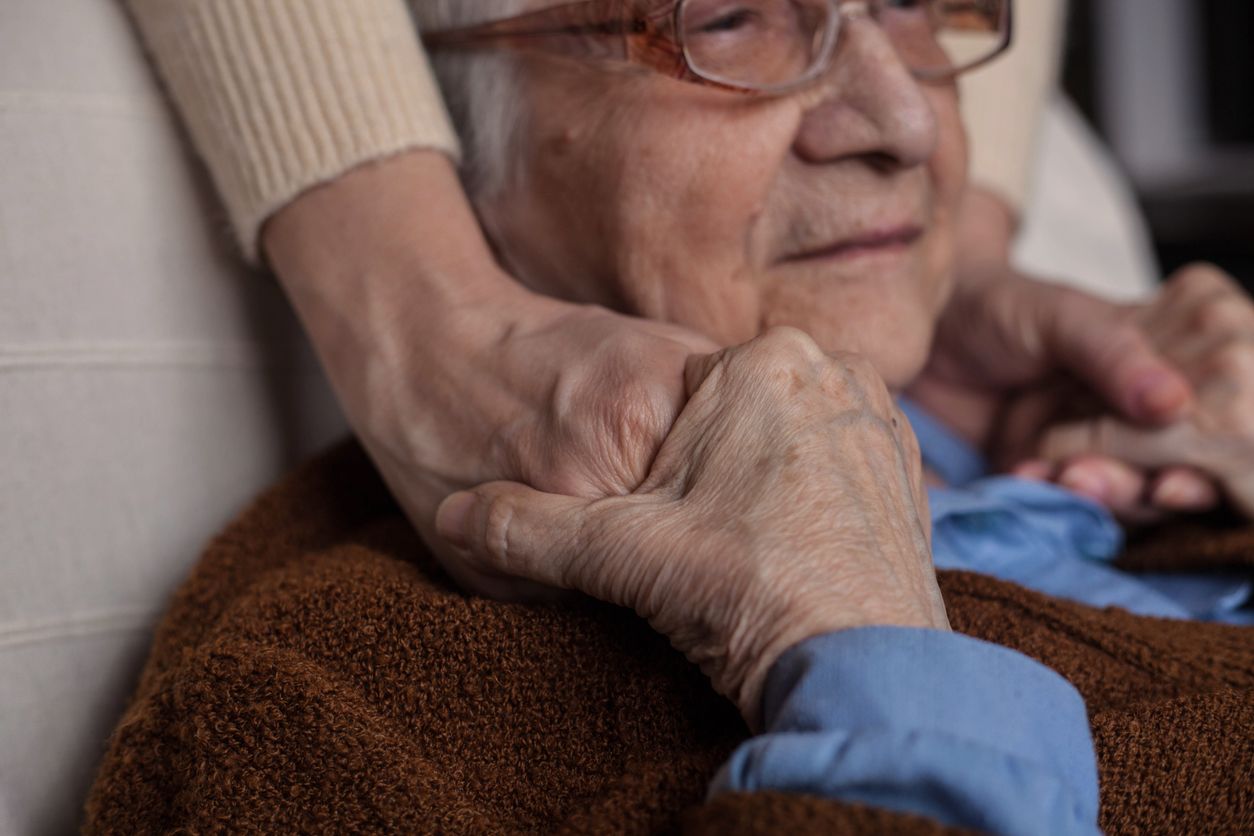 Aaliyah Brown is a college student with a secret. Her professors, fellow students, and work colleagues know her as a hard-working fourth-year biology major planning on a career in medicine. They do not know that she's achieved all this while caring for her mother, who suffers from severe mental illness. They are unaware that she and her mother have experienced homelessness and food insecurity. They have no idea how hard it is for Aaliyah to find help for her mother, who can't work or afford insurance.
Aaliyah chooses to keep these matters to herself because she fears that sharing could do more harm than good.
"My education is the only way that I can eventually afford to take care of my mom and myself," she explains in an interview. "I don't want teachers or staff pitying me or treating me less than or reducing the amount of opportunities or challenges they provide to me as a student, because they feel like, 'Oh, Aaliyah can't handle this, she has a lot going on.' I don't want people to label me as the poor girl who was homeless, who's going to school while taking care of her mom. No, I am the 3.8 GPA student who's going to medical school. That's the label I choose to embrace for myself. But this is difficult to communicate to instructors, in terms of missing an assignment or not being able to complete something in a short time frame."
Aaliyah is not alone. The 2020 Caregiving in the U.S. study, conducted by AARP and The National Alliance for Caregiving (NAC), revealed that 11 percent of Americans who are caring for older adults are also attending school either full-time or part-time. That means there are approximately 5 million adult student caregivers currently enrolled in trade schools, colleges and universities across the country.
In a deeper dive into this phenomenon, AARP found a complex situation that presents both challenges and opportunities to institutions.
"Student caregivers are not a monolithic group," says Dr. Jean Accius, AARP's Senior Vice President, Global Thought Leadership. "Everyone is on a journey; everyone's experiences are going to be different. But we can we create an ecosystem that is truly person- and family-centered, that can meet these caregivers where they are."
At present, however, the trend seems to be going largely unnoticed within higher education. Only a small fraction of the 400 student caregivers surveyed said they're receiving some kind of support from their institutions. But the need is real and growing:
• Seven in 10 reported that their caregiving has impacted their academic performance to some extent. About one in three has had difficulty meeting deadlines or attendance requirements.
• Seven in 10 are somewhat concerned about their ability to continue school while providing care, and nearly a third said they are very concerned.  
• Six in 10 say it has affected their ability to pay for school. (And related: 86 percent are also working at least part-time.)
Obviously, the survey cannot suggest how many caregivers have already postponed, suspended, or abandoned their plans for their education. But identifying current and incoming students will not be easy. For many, sharing this part of their lives is a thorny issue.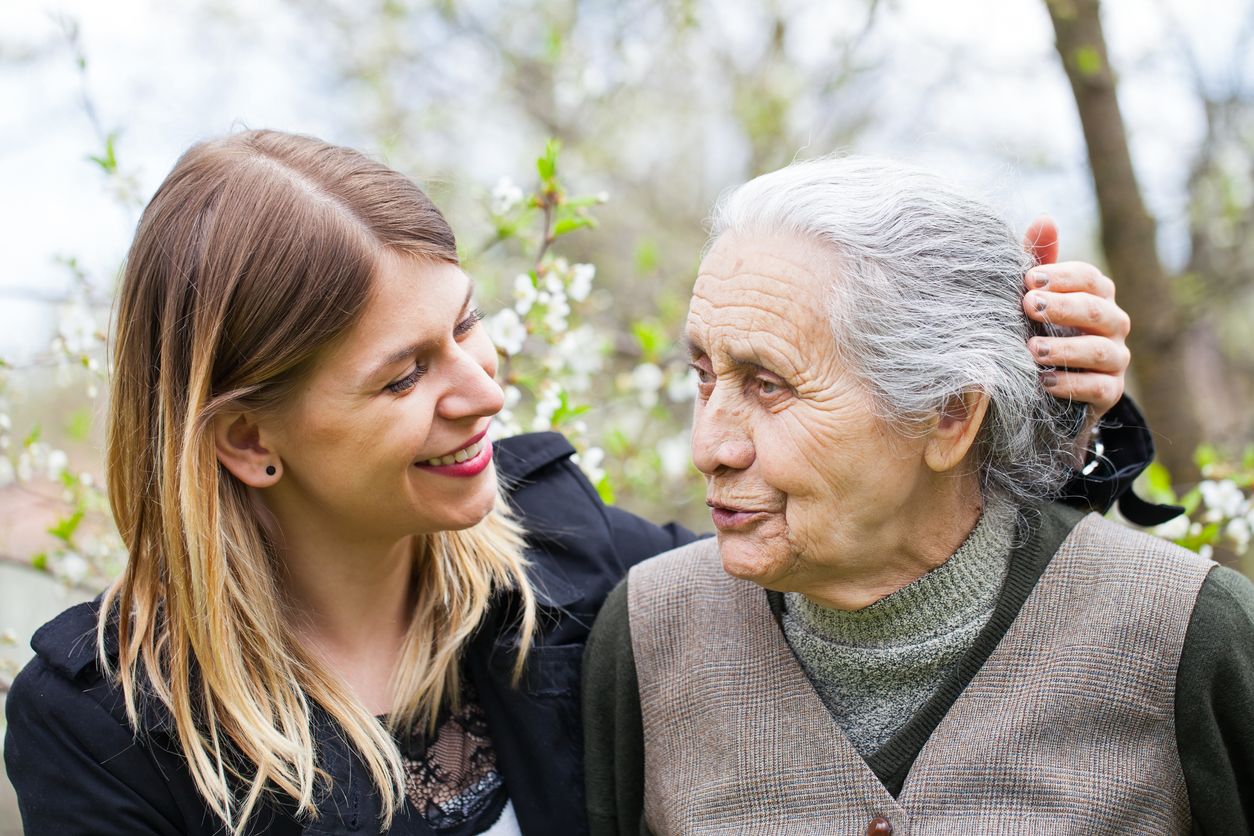 Of the 43 percent of student caregivers who keep their caregiving responsibilities private, more than half said they believed their institution would not understand their situation. Nearly one-quarter of all survey respondents said they'd felt pigeon-holed or discriminated against by instructors, peers, or both because of their caregiving responsibilities. Some offered comments about this:
"People treat me like I am poor."
"Some people wouldn't want to come visit me, as if my grandparents were a disease and you couldn't be around them."
"Teachers would give extensions to sick students and students with sick kids but not to me for caring for a sick parent."
"My teacher would not understand I needed more time and could not come to class every day because of taking care of my grandparent."
"I feel as though I'm not given a fair chance to learn."
Many apparently share Aaliyah Brown's fear of being labeled and othered — an especially frustrating situation for the majority who say that caregiving is rewarding and offers a sense of purpose beyond education and career.
"Students don't identify as a caregiver; it's just part of who they are," says Dr. Dana Burr Bradley, dean of the Erickson School of Aging Studies at University of Maryland, Baltimore County. "So one of the things that I'm really interested in is figuring out how to have conversations with students that are productive. I think most faculty are compassionate, but they don't ask about caregiving, and the students don't tell. Or they do at a point when it's too late to help them."
Bradley suggests that instructors help to bridge that gap by mentioning on their syllabi that caregiving responsibilities are legitimate extenuating circumstances for requesting extensions or other considerations.
In a similar vein, AARP's Dr. Accius recommends that institutions promote services that they already offer — counseling, for example — to student caregivers. They can also make sure students are aware of services for caregivers offered by the government, nonprofits, community-based organizations and other entities. Accius also recommends training for faculty and staff across the institution. The survey revealed that student caregivers who did approach someone at their school most often chose an instructor, but many sought help from academic advisors, financial aid departments, select professors, student counseling centers, health centers, and resident assistants.
"Universities don't have to reinvent the wheel," says Accius. "They probably already offer some supports that would be useful to student caregivers; they just have to make sure that those students are made aware that the services are there for them, too."
Tuition reimbursement policies should also take caregiving into account, he adds. Student caregivers face financial strain spending their own money out-of-pocket to cover caregiving expenses. Some had to borrow money to pay for their school. According to the survey, nearly half of student caregivers did not carry these caregiving responsibilities at the start of their college careers. And among those who did, circumstances can change rapidly. "The complexity of caregiving is growing," Accius explains. "Many caregivers are not just doing things like helping with bathing or dressing or eating; they're also doing very complicated medical nursing tasks like giving injections, wound care, tube feedings."
Looking ahead, Accius and Bradley argue that supporting student caregivers will prove valuable to recruitment and retention efforts. Any institutions planning to counter the decline in the 18- to 24-year-old demographic by appealing to more nontraditional students should be aware of how rapidly adult caregiving is growing, not to mention that 29% of adult caregivers fall into this specific age group (Gen Z makes up 6%, and millennials 23%). Based on its extensive surveying, AARP estimates that the number of adult caregivers having provided care to an adult or child with special needs rose by nearly 10 million between 2015 and 2020, from 43.5 million to 53 million.
Some institutions — like Virginia Tech and the University of Pittsburgh — are providing adult day services as part of an academic program. Others have established affiliate relationships with senior housing and care providers.
"Universities need to find a way to normalize this," Bradley advises. "Caring has to happen, and it's not going away. In fact, there's going to be more. Universities need to really recognize that students are involved in caregiving and that it's not something we shouldn't talk about. It makes their lives rich, so embrace it."