A tech platform sharpens Morehouse College's fundraising edge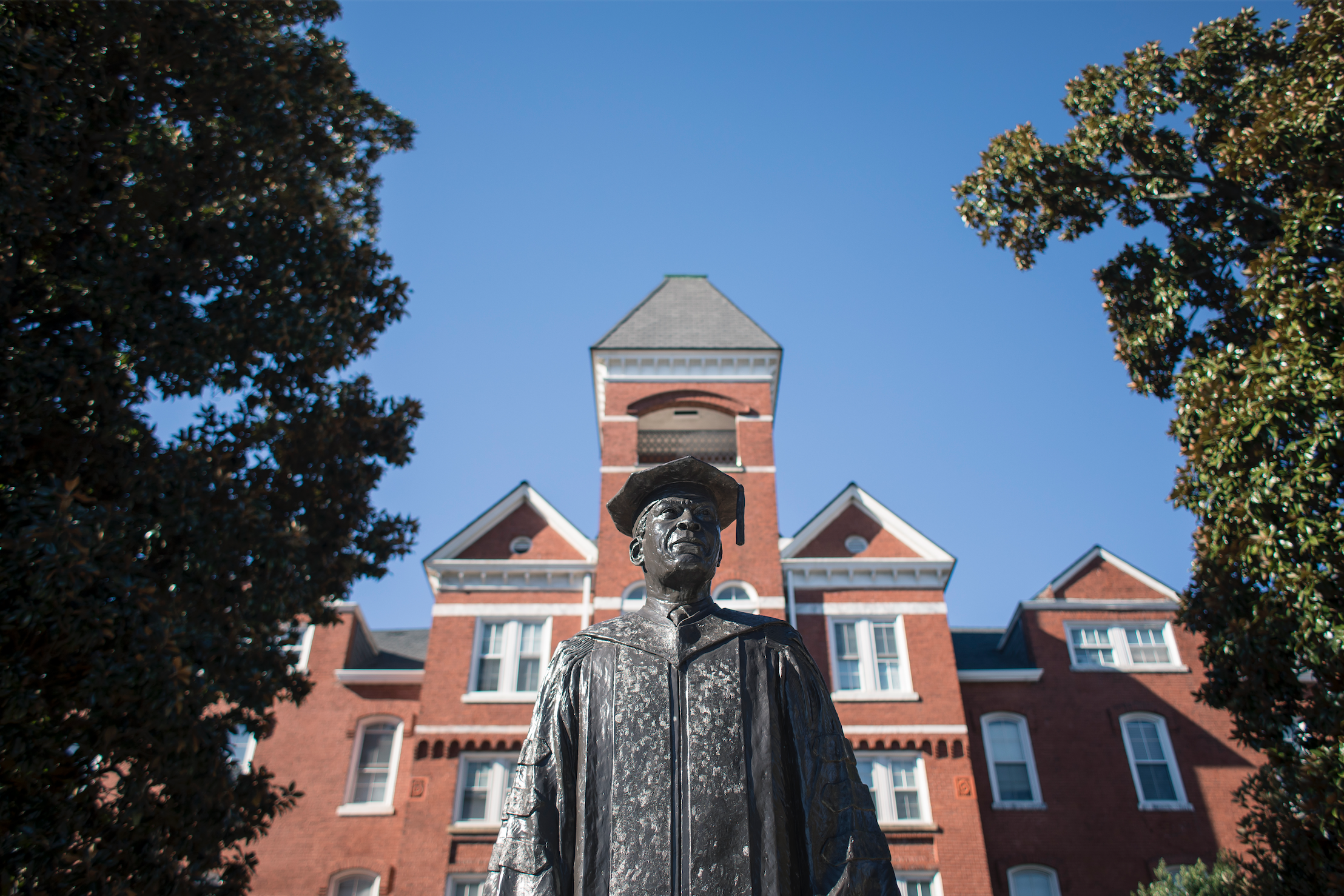 Three years ago, Monique Dozier left Michigan State University to become the first female vice president of the Office of Institutional Advancement at Morehouse College—a move from an institution that annually brings in $300 million in philanthropy to one that had averaged a yearly take of about $13 million.
Morehouse, the nation's only historically Black liberal arts college dedicated to educating and developing men, lacked the marketing and fundraising technology that it needed to make the college more competitive for multi-million-dollar gifts. For one thing, Morehouse's alumni and donor data were scattered in a variety of places and were often hard to find. And the college was not effectively sharing its value proposition as a world-class institution worthy of monumental philanthropic support, she notes.
Founded in 1867, Morehouse is the nation's top producer of Black men who go on to receive doctorates and the top producer of Rhodes Scholars among HBCUs. The private college was named to the list of U.S. institutions that produced the most Fulbright Scholars in 2019-2020. As the epicenter of thought leadership on civil rights, Morehouse is committed to helping the nation address the inequities caused by institutional racism, which has created social and economic disparities for people of African descent.
Prominent Morehouse alumni include: Martin Luther King Jr., Nobel Peace Prize laureate; Dr. David Satcher, former U.S. Surgeon General; Shelton "Spike" Lee, award-winning American filmmaker; Maynard H. Jackson, the first African American mayor of Atlanta; Jeh Johnson, former secretary of the U.S. Department of Homeland Security; Louis W. Sullivan, former secretary of the U.S. Department of Health and Human Services and founding dean of the Morehouse School of Medicine; Bakari Sellers, attorney and CNN political analyst; Randall Woodfin, elected as the youngest mayor of Birmingham in 120 years; and U.S. Senator Raphael Warnock, Georgia's first Black U.S. senator. Morehouse currently has more than 18,000 alumni in 14 countries.
Yet, when Dozier arrived, Morehouse still had not maximized its ability to convert alumni success into a regular stream of giving. Dozier developed a strategic plan to invest in a state-of-the-art technical foundation that Morehouse could build upon to grow its fundraising efforts and levels of engagement.
The Office of Institutional Advancement at Morehouse, says Dozier, was in need of comprehensive tech revamping—one that would heighten the college's engagement with alumni and donors, streamline its messaging, and handle online gifts electronically. Dozier believed that the upgrade would go a long way toward helping Morehouse to at least quadruple its donation levels. "I advised the college's Board of Trustees that if we wanted to raise $50 million to $75 million a year, we'd need the tools, staff, and resources—and better technology was a big part of that," she says.
To fulfill her tech goals, Dozier turned to an old partner from her days at Michigan State: Salesforce.org. Her experience there with the company's platform and its implementation partners made the decision easy. "Salesforce always stood out to me because if you need a solution, you can find it right within its ecosystem. There is a full landscape of offerings. You don't have to shop around for solutions, point by point," she says.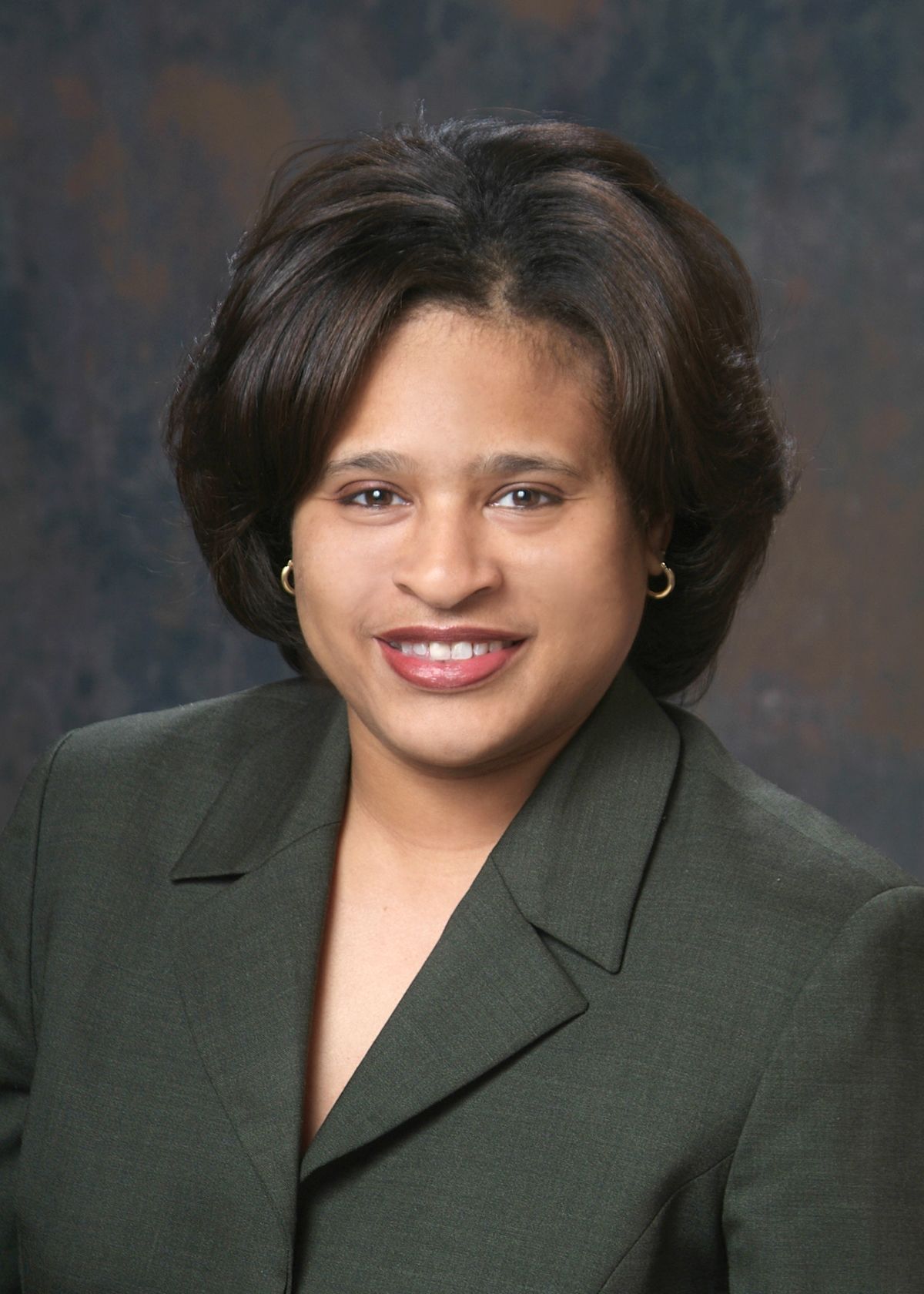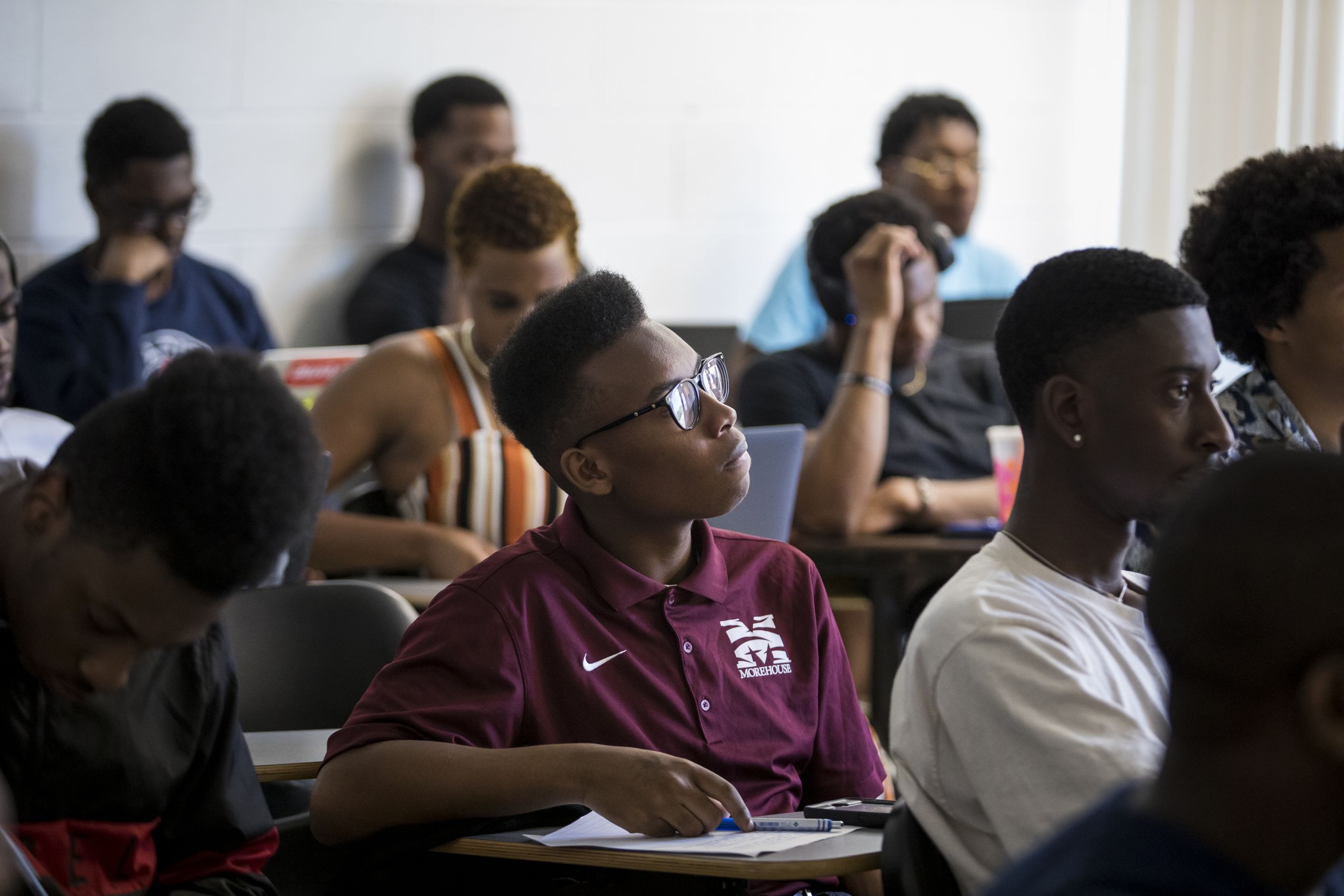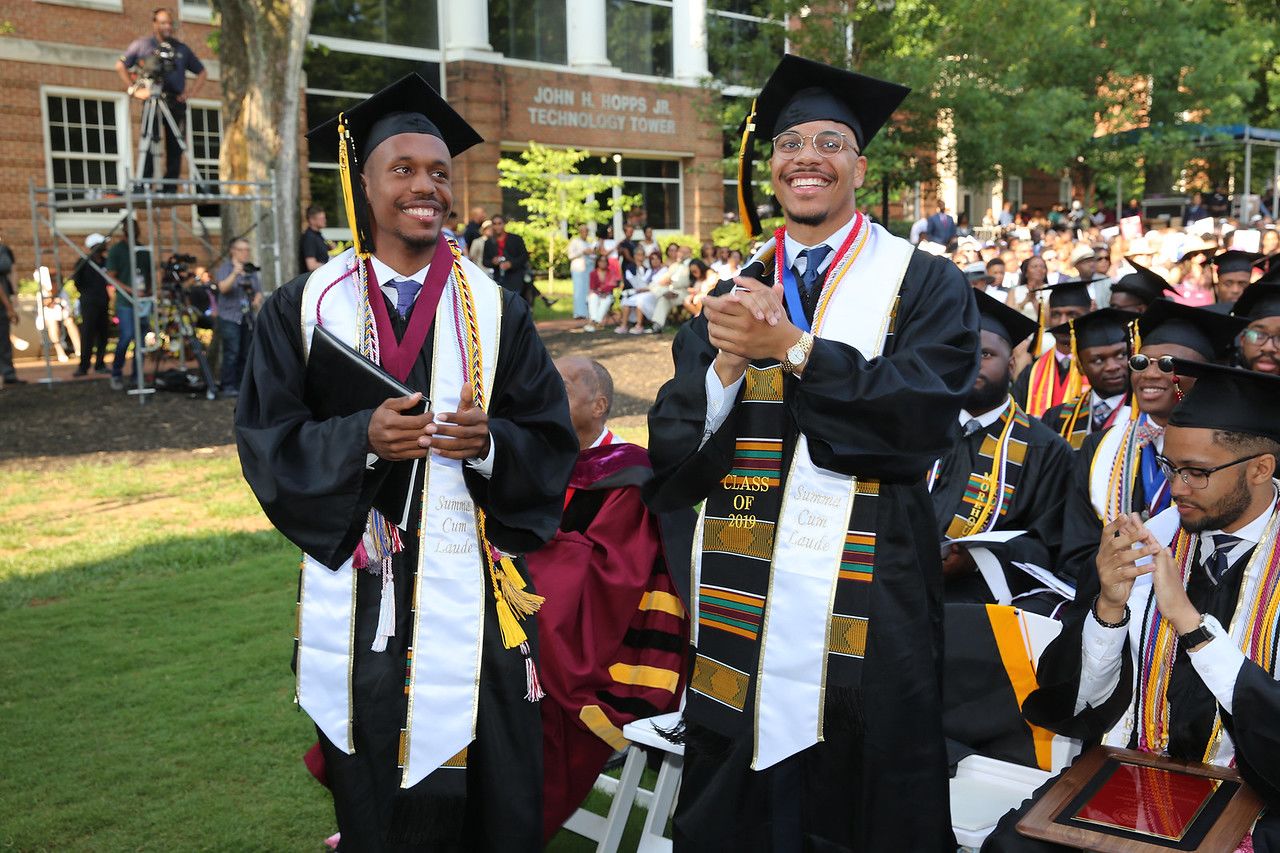 Within a year of her hiring, Dozier was working with Salesforce and an implementation partner to overhaul Morehouse's fundraising management systems. The tech upgrade came on the heels of record-fundraising at Morehouse under Dozier's leadership. During her first year on the job, the college saw an increase of about 50 percent in donations. And last year, Morehouse's advancement office raised a record $107 million—an eight-fold increase over its levels from 2013 to 2018 and the highest total in Morehouse history. "We put a lot of focus and energy on developing relationships that led to more major gifts," she explains.
In July, Morehouse rolled out the first of a three-phase plan using Salesforce tools to make donor contact more consistent. Salesforce apps and platform technology, including its customer relations management system (CRM), now also help the college finely tune and target its messaging while reliably capturing and storing data.
"The first phase of the Salesforce rollout had an instant impact because it helped Morehouse resolve its data integrity issues, and provide much greater security than their previous platform which had experienced a significant data breach in 2020," says Doug Barrow, Vice President of Higher Education Industry Advisors at Salesforce.org. "It also provided the college with a fully-functioning online platform for online giving, while giving fundraisers much greater mobile capability to access and analyze data when they're out working on the road."
The Salesforce integration is already paying dividends. On Giving Tuesday 2020, the new tech platform by Salesforce allowed the advancement team to greatly improve its efficiency and data reporting speed.
"It saved us 150 hours of human capital time," Dozier says. "All gifts related to Giving Tuesday were completely posted the following afternoon— even with a record-high volume of more than 3,000 gifts in about 24 hours. We had confidence that the data captured with our integration was accurate: reconciliation occurred on the first try by comparing Salesforce reports with our other tools and payment processors. The efficiencies gained by being in the Salesforce ecosystem are off the chart."
By comparison, on Giving Tuesday 2019, Dozier's team of 12 staffers had to work for several days manually entering in each gift made online to preserve data integrity, considerably delaying the announcement of the grand total.
Dozier is working with Salesforce to implement a more powerful technology platform to keep the momentum rolling. She eagerly anticipates the rollouts of phases two and three in August.
Phase Two will enable Morehouse to better leverage data on alumni, donors, and students for increased digital engagement. The college will put Salesforce Experience Cloud and Marketing Cloud to work sending messages automatically while "listening in" on social media to learn what people are saying about Morehouse. Such knowledge can help the advancement office develop better-informed campaigns aimed at alumni and donors.
Phase Three will include the installation of AI technology that measures a fundraising campaign's return on investment and helps advancement offices plot strategy. Morehouse will also take advantage of a full-service alumni donor system on the Salesforce platform that manages data about those who give to the college. In all, records on 25,000 individuals will be managed in Salesforce.
Dozier, who has earned degrees in both computer science and data science, looks forward to even more connectivity, engagement, and reach—and toward a time when her staff will be better equipped to test out Morehouse's marketing messages and "drip campaigns" that match those messages to donors with certain giving styles. AI will take care of personalizing those messages, something that currently takes up ample staff time.
The upshot will be a sharper, more streamlined, and tech-savvy operation that will give her staff--which is currently expanding and will double in size--more time to strengthen relationships with existing donors and reach out to prospects.
"I'm very excited that we have made an investment in technology at Morehouse that rivals what you would find at other best-practice institutions," Dozier said. "These tools will also be instrumental in helping Morehouse increase our philanthropic and engagement capacity."