The Next Challenge for Higher Ed:
Hybrid Learning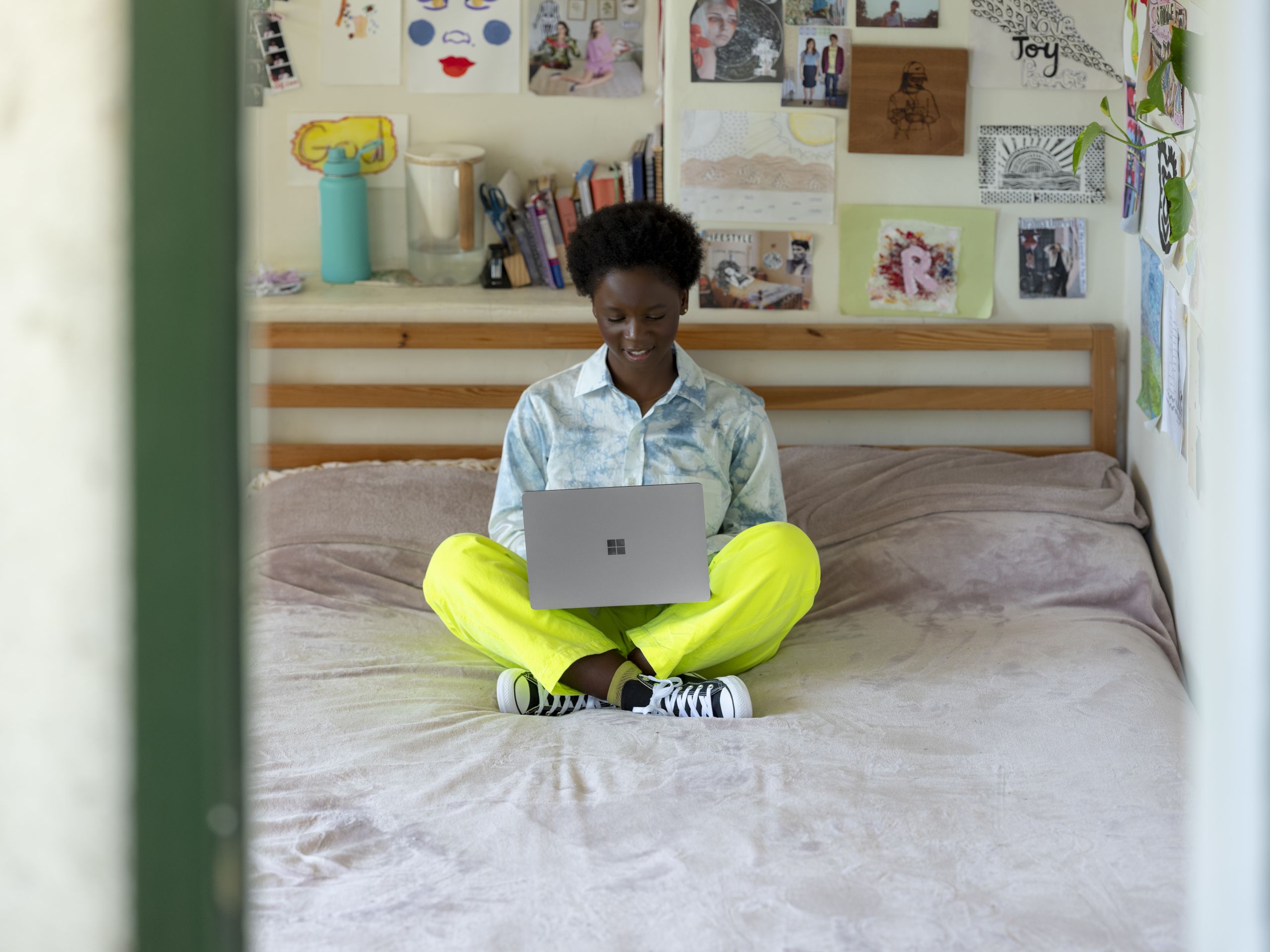 Colleges passed a tough test earlier this year when they rapidly converted a massive number of classroom-based courses into remote ones. Now it's time for them to pivot to the next challenge: creating first-class hybrid learning programs.
As institutions seek ways to guarantee high-quality education in the longer term, more of them are eyeing a hybrid solution—one that integrates many types of online or remote experiences with face-to-face learning.
While teaching online this spring and summer helped colleges get their students through the first phase of the pandemic, few are considering relying entirely on remote education in the long term. That's because research shows that online teaching does not engage students as well as classroom experiences. It's also a bad value proposition for students. Many believe that colleges must include collaborative and in-person learning to justify the tuition they charge.
Programs that meld in-class experiences with emerging and proven remote technologies have shown promise in delivering better outcomes for a wide range of students. As they ponder reopening their campuses in the near future, many more colleges will look beyond old pedagogical models and toward hybrid ones.
"Remote learning was education's heroic response for the sake of classroom continuity—a digital tent city of sorts designed as an emergency response" during the emergence of Covid-19, says Rob Curtin, Director of Higher Education, Americas, Microsoft Education Industry. Hybrid learning represents the next step for colleges: recovery from the pandemic. "It offers students and faculty multiple learning experiences that can serve a diverse range of students, including non-traditional ones, who must balance academic demands with other life demands," Curtin says.
But how to get there? How can colleges ensure that the marriage between in-classroom teaching and technology will work, that students will buy into it, and that it will result in more learning?
The most thoughtful hybrid learning programs are designed to solve a host of problems, including a need for faculty to engage with students wherever they may be—on-campus or off. The days when in-the-classroom education served as the lone method for delivering lectures and providing hands-on learning opportunities, such as labs, are ending.
Faculty are more ready than ever to make the change. A survey of 500 members of the Microsoft Education community found that around 6 in 10 said they expected to soon be existing in a hybrid learning environment. Almost 9 in 10 said they were expecting to use technology more than before the pandemic, once in-classroom teaching resumed.
Making hybrid education work requires technology that allows students to collaborate comfortably with each other online, while affording them a prominent remote view of professors as they teach and of the materials they are teaching.
Let's start with the most tangible piece of technology, the one that is held in your hands which is of course, your laptop. Laptops have come a long way, in a short period of time and it's fair to say that not all laptops are created equal. It pays to explore because there is an amazing array of choice, and most importantly innovation available.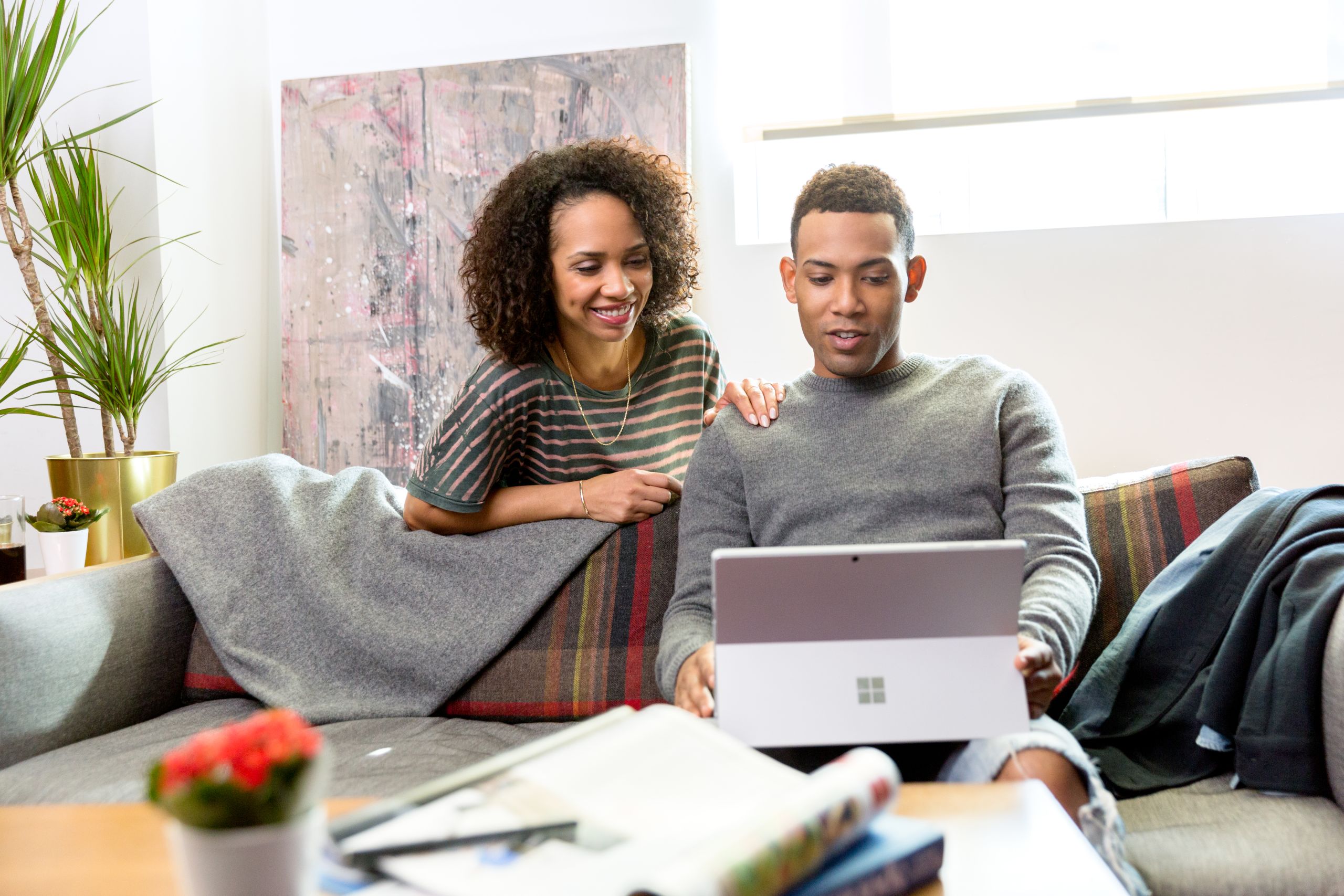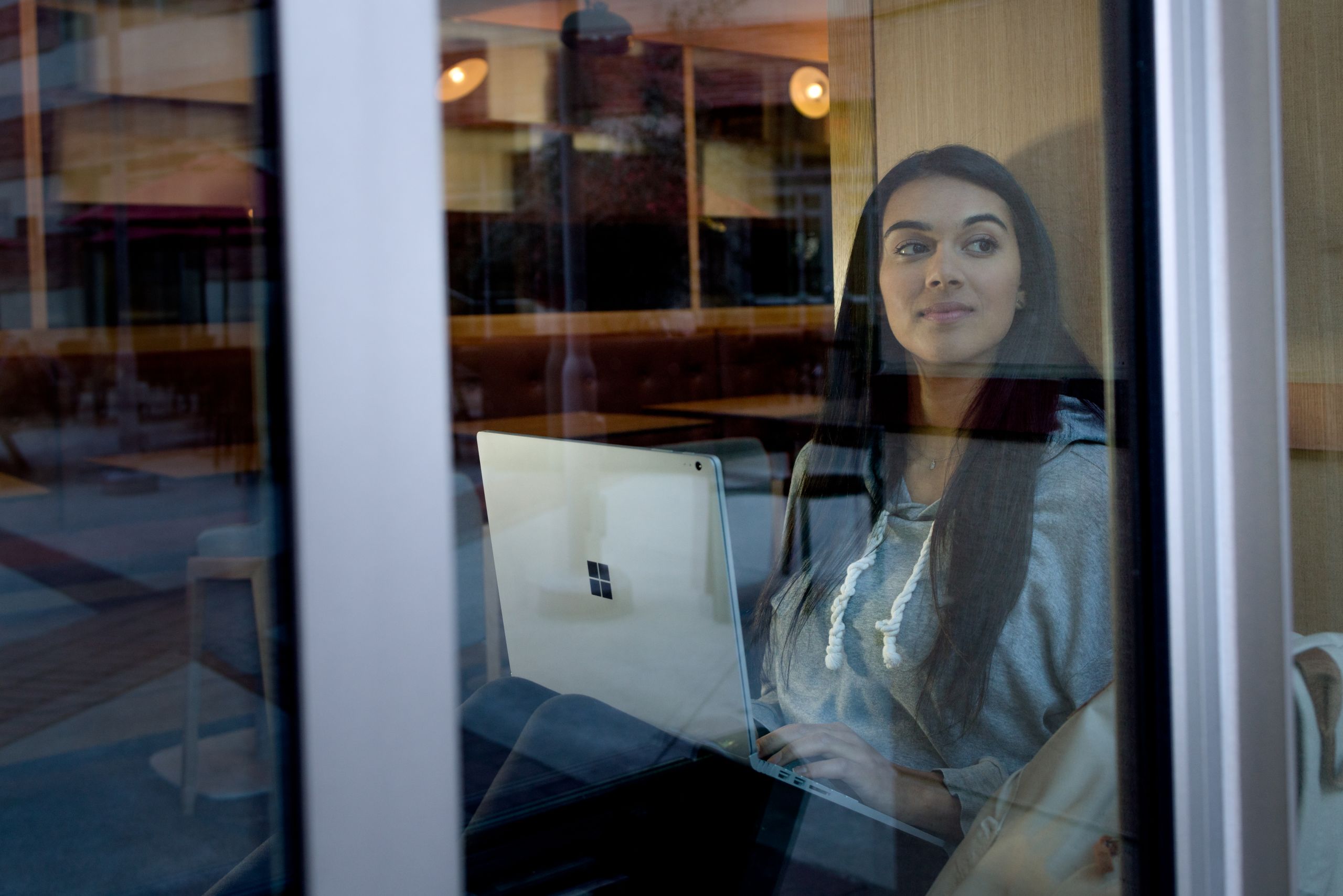 Microsoft is a relative newcomer to PCs but with this youth comes a fresh approach to computer design. Its Surface family offers a huge array of computers to match the diversity and versatility required by faculty staff and students. Microsoft Surface invented the concept of the '2-in-1' with the release of its Surface Pro model in 2012 (now in its 7th generation in Surface Pro 7), creating a fully functionally laptop computer that can also convert into a tablet. Since then, the company has added Surface Go 2 and Surface Book 3 to it's convertible portfolio. The bonus in these devices is that they are powerful but portable, perfect for faculty and students to use in the classroom, around campus and at home.
A big differentiator with this range is that faculty staff and students can personalize their teaching and learning according to the assignment or environment that they are working in.
Faculty staff and students can take notes by using digital ink and a Surface Pen. The devices can be used in several different modes, making inking easier as they outline skeletons, draw routes on maps, or create a work of art. On-screen inking can improve learning. Research shows that students who write their class notes are more apt to learn than if they type them.
"The beauty of Surface is that students can draw or write right on the screen, can communicate on digital whiteboards with other students, annotate magazine articles, highlight PDFs—the functions are endless," says Tiffany Thompson, a Microsoft Innovative Educator and Master Trainer who has trained tens of thousands of teachers, including college faculty, on how to use the device.
Faculty can take advantage of Surface's high-quality camera and microphone to provide online lectures, as well as write on the screen themselves so students can in real time see their assignments, learn what notes to copy, and follow lab instructions.
When paired up with the power of Microsoft Teams, a multi-function collaboration platform that works to foster effective hybrid education, Surface becomes an even more powerful and vital solution for enabling the virtual classroom.
Microsoft Teams, part of the company's Microsoft 365 suite of products, provides the connectivity and collaboration platforms educators need to offer several types of teaching models, while leading individual students toward personalized learning resources. Virtual meetings, Chat, file storage and sharing, and application-sharing functions allow faculty and students to communicate instantly with each other. The flexibility within Surface gives students a chance to learn in a multitude of ways.
For example, Surface, when used in conjunction with other Microsoft 365 functions, can deliver real-time closed captioning. Chat messages can be translated from one language into 70 others, and offer real-time collaboration, among many other things. All of these functions fulfill Microsoft's drive to increase equity and accessibility for all types of learners.
"This is all about creating good student experiences," says Curtin. "It used to be enough to have a wired campus. Now you have to provide first-class experiences. The problem has been in delivering those to all types of students. Surface and hybrid learning help solve that."
Students on the go—whether they be working adults, parents, or younger students who face hardships—will benefit from Surface and Teams' ability to virtually replicate almost all facets of being in a classroom. And the technology is accessible  to every kind of student, including those who represent the one billion people worldwide who live with some kind of disability.
Surface is also a breeze to learn. While Microsoft offers faculty free training, few end up needing it. "Quite frankly, in those trainings, by the time I start talking about how to use Surface, people are already figuring it out," says Dale Perrigo, a Microsoft Surface specialist. Most people need only 30 to 60 minutes to be comfortably up and running, he adds.
All those features have drawn many institutions, including Marquette University and the University of New South Wales, to Surface and Teams.
David Kellermann, an engineering professor at New South Wales, saw his students' level of satisfaction rise from 75 percent to 99 percent after infusing his lessons with Microsoft technology. As colleges look to move toward a more responsive set of learning environments, they would do well to follow his example, he says.
"Student retention, accessibility, collaboration, personalized learning experiences, digital examinations, the ability to work from anywhere, on- or off-campus, engaged online experiences—all higher-ed institutions are trying to address these," Kellermann, who has created a case study on his student-centered learning approach, says.
To learn more about hybrid learning and Microsoft's approach to it, visit https://www.microsoft.com/en-us/surface/business/where-to-buy-microsoft-surface?wt.mc_id=AID3023755_QSG_OLA_476979